Insurance & Warranty Tips
By getting an insurance policy you get financial protection/reimbursement against losses from an insurance company. There are many different types of insurance.


Home insurance: With a home insurance policy you can get coverage to repair/rebuild your home in case of a fire, theft, vanalism etc. Most insurance policies also provide additional living expenses if your home has been damaged, and coverage for clothing, furniture and other possessions. Having home insurance is not a legal requirement but it is highly recommended.

Motor insurance: With a motor insurance policy you can cover your car, boat, RV, two wheeler/bike, commercial vehicles like taxi, busses and trucks. Did you know that in most states in the U.S. it is illegal to drive without car insurance coverge?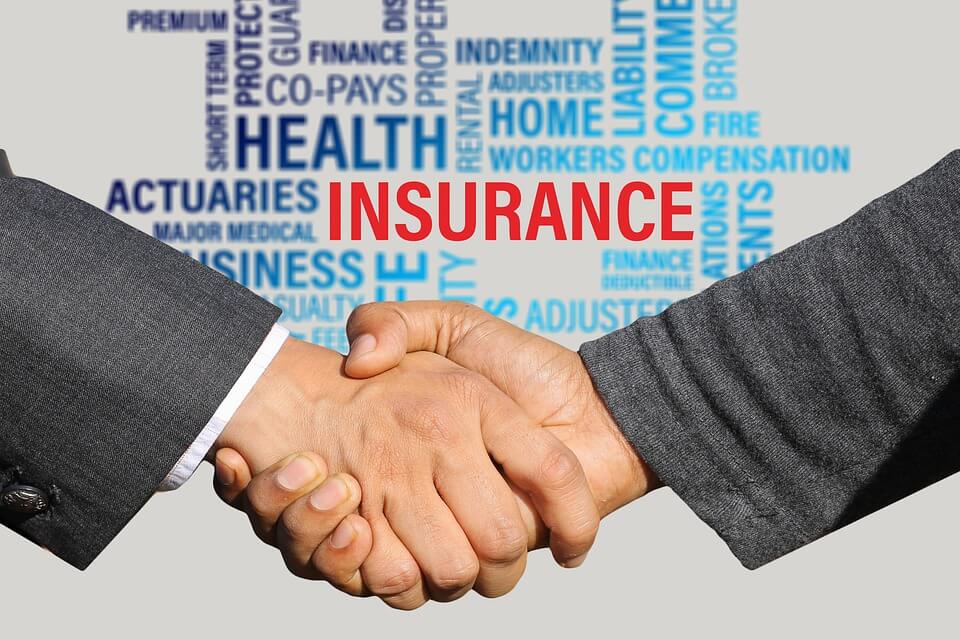 Travel insurance: Travel insurance is a good idea in case you need to cancel your trip due to sickness, job loss or a fligh canellation. It may also cover travel delays, damaged luggage and lost luggage. Having travel insurance is not required, it's up to you.


Health insurance: With a health insurance policy you can reduce your medical bills to a more reasonable amount. You can get covered for medical expenses such as hositalisation costs, surgery, the cost of your medicine, doctor consultations etc. Most states in the U.S. requires you to have health insurance. You may have to pay a penalty for not having one.

Life insurance: A life insurance policy is a contract between you and an insurance company as a protection and security for your family. Depending on the policy the insurance will pay a lump sum to your beneficiaries after your death. The money can be used for anything.


Renters Insurance: Renters insurance is a type of insurance policy that provides financial protection to individuals who rent their homes. It covers personal property and belongings in the event of damage or loss due to events such as fire, theft, or natural disasters. It can also provide liability coverage in case someone is injured while on the rental property.
Renters insurance is an important consideration for anyone who rents their home, as it can help to protect their belongings and provide peace of mind. Many landlords require tenants to have renters insurance as a condition of their lease agreement.
Renters insurance policies vary in terms of the coverage they provide and the cost. It is important for individuals to carefully review their policy and understand what is and is not covered. Some common exclusions from renters insurance policies include flooding and earthquakes, so it may be necessary for individuals to purchase additional coverage for these events.
In addition to protecting personal property, renters insurance can also provide coverage for temporary living expenses in case the rental property is uninhabitable due to damage or other events. This can include expenses such as hotel stays and meals.
To obtain renters insurance, individuals can contact their insurance provider or shop around for a policy that meets their needs and budget. It is important to compare policies and review the fine print to ensure that the policy provides the desired level of coverage.
Liability insurance: Liability insurance is a type of insurance that protects individuals and businesses from claims arising from injuries or damage to other people or property. It covers legal fees and any resulting judgments or settlements, up to the limit of the policy.
There are different types of liability insurance, including general liability, professional liability, and product liability. General liability insurance is commonly held by businesses and covers claims arising from accidents or injuries that occur on the insured's property. Professional liability insurance, also known as errors and omissions insurance, covers claims related to mistakes or negligent actions in the course of providing professional services. Product liability insurance protects against claims arising from defects or malfunctions of products manufactured or sold by the insured.
Liability insurance is an important consideration for individuals and businesses, as it can provide protection against financial loss in the event of a claim. It is typically required by law for certain types of businesses, such as healthcare providers and contractors.
In addition to providing financial protection, liability insurance can also offer peace of mind and help to protect the reputation of individuals and businesses. It is important for individuals and businesses to carefully review their insurance needs and choose a policy that provides the desired level of coverage.
Below are some articles that may help you on your way to pick the perfect policy for you.