On January 15, the lives of Tongan Islanders changed when a volcano erupted and a subsequent tsunami hit. The aftermath was catastrophic as it led to the inundation of Tongatapu, an island 65 kilometers away from the ocean. Three people died, and the authorities believe this death toll may increase. This natural disaster also destroyed all homes on Mango island
Natural disasters have been on the rise over the past fifty years. A World Meteorological Organization report found that from 1970 to 2019, there have been over 11,000 climate and natural disasters, more than 2 million deaths, and 3.64 trillion USD in losses. But what do we know about these natural disasters?
Understanding Natural Disasters
Natural disasters result from natural hazards causing an adverse aftereffect on humans. Natural events like volcano eruptions and asteroid impacts are not new phenomena. Therefore were it not for their effects on human lives, these processes would be considered threats and nothing more. But this is not the case hence the term natural disasters.
Natural Hazards Classification
Different types of hazards exist, each with a specific threat level to humans and structures.
Geological hazards
These hazards result from geological events, for instance, volcanic activity. They include:
Volcanic eruptions
Ground subsidence
Earthquakes
Landslides
Meteorological hazards
These threats result from atmospheric processes. They include:
Severe storms
Extreme temperatures
Lightening
Hurricanes
Hydrological hazards
These natural hazards result from water events. They include: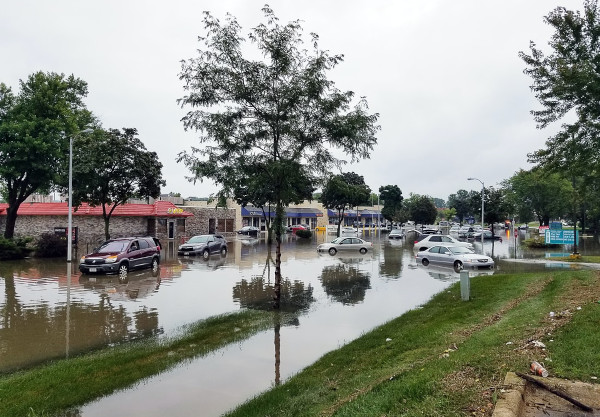 Biological hazards
These threats result from biological events and mainly involve pests and diseases. They include:
Epidemics
Insect swarms, e.g., locusts
Pandemics
Damages Resulting from Natural Disasters
1. Tornadoes
The National Oceanic and Atmospheric Administration (NOAA) describes a tornado as "a violently rotating column of air that extends from a thunderstorm and comes into contact with the ground." The U.S experiences over a thousand tornadoes every year, making it the country with the most tornado events.
2021 saw a total of 1254 tornadoes that led to more than 100 deaths. The most recent one on December 10 involved 35 such events that spread in six states leading to 90 deaths. Residents of Kentucky suffered the most impact as 75 people died, 1000 properties went down, and over 20,000 structures had no power.
Experts believe this event is among the most costly tornadoes, with approximately 2.5 to 5 billion USD in losses. Currently, the 2011 tornadoes hold the top spot for the most economic losses that also led to 580 deaths.
As for insured losses, the average amount has been $10 billion annually since 2008. These tornadoes may occur during any season. And while it's not clear whether they have become more frequent, what's known is that the losses have risen. These increased damages are most likely due to their intensity and population growth, among other factors.
2. Wildfires
As of January 26, 2022, there were 303 active fires reported on the Fire, Weather, and Avalanche center map. The U.S has been in crisis mode due to the raging wildfires across different states.
The past three decades have seen a decline in wildfires by about 780 annually from 1991 to 2020. Even so, the damages by these disasters have risen by nearly 192,000 acres each year. The Eastern states experience more frequent fires.
However, their intensity is nothing compared to what you'll see on the Western side. In 2020, more than 33,000 fires on the Eastern side damaged 700,000 acres. The destruction was far more significant on the West side, with about 26,000 wildfires damaging close to 9.5 million acres in the West.
In 2019, the Verisk state risk report found that 4.5 million households were vulnerable to wildfires. Their latest report showed that California was the most vulnerable, with about 2 million properties at risk.
Below are wildfire facts and damages listed on the Insurance Information Institute website.
In 2021, the U.S. experienced 52,729 wildfires, increasing 52,113 from the previous year. According to the National Interagency Fire Center, the wildfires damaged 6.6 million acres between January 1 and November 26.
Still, in 2021, the Dixie fire was perhaps the most alarming in California. It damaged 963,309 acres and 1329 properties. Overall, about 8200 wildfires in the Golden State destroyed 2.2 million acres.
In 2020, the National Interagency fire center reported 58,950 wildfires, an increase from 50,477 in the previous year. These disasters damaged 10.1 million acres in 2020 and 4.7 million acres last year.
3. Earthquakes
In July 2021, an 8.2 magnitude earthquake struck the Alaskan peninsula. This quake was the strongest the area had experienced since the 1965 one. Fortunately, there were no injuries or destruction of properties.
Earlier that year, a 6.1 magnitude earthquake rocked South Central Alaska. Experts believe it was an aftershock of the 2018 earthquake in the anchorage area that had led to $130 million in losses but, thankfully, no fatalities.
4. Hurricanes
According to NOAA, hurricane season begins in June and ends in November in the U.S. September is typically when most hurricanes occur.
Experts predict higher sea temperatures in the North Atlantic during the 2022 hurricane season. And as a result, they believe that the U.S. shall experience an average of 15 storms and six to eight hurricanes.
In 2021, the country experienced 21 storms and seven hurricanes. Hurricane Elsa was the first one to occur, and it caused $240 million in insured losses. In August, Hurricane Henri struck, causing about $155 million in insured losses. Still, in August, Hurricane Ida rocked Louisiane and New Orleans as a storm. One million homes experienced a blackout in Louisiana. This storm also halted 94% of oil and gas production operations in the Gulf Coast.
How To Prepare for Natural Disasters at Home
Natural disasters seem to be intensifying every year. Having a home emergency plan can help reduce the anxiety of these disasters and also allows you to protect yourself and your loved ones.
Here are some helpful natural disaster preparedness tips.
1. Hurricane
Hurricanes are among the most costly natural disasters in the U.S. The 2005 Hurricane Katrina is the most damaging, with over $100 billion in losses. Hurricanes often feature other natural hazards such as high winds, storm surges, and high rainfall. Here's how to prepare your home for a hurricane.
Assess how vulnerable your home is. For instance, can it withstand high winds? It's best to call a professional to inspect your property for advice on home fortification.
Get rid of all debris surrounding your home like dead trees, as they could fly into your house during the hurricane.
Set up an evacuation kit and store it properly. This kit should have food, a first aid kit, pet supplies, clothing, and water.
Update yourself on the National Weather Service jargon. Doing so will help you understand warnings. For instance, a watch means there's a possibility of a hurricane making landfall.
Fuel your vehicle
What to do during and after a Hurricane
Fetch water to ensure you have a sufficient supply
Stay at home and only travel if necessary
Look up updates online or listen to the radio
Shut off all utilities. Consider setting your fridge on the coldest setting a few days before the hurricane.
2. Earthquake
According to the Federal Emergency Management Agency, the U.S loses billions every year due to earthquakes. That said, earthquakes aren't predictable. Therefore, home preparedness is beyond important.
How to prepare for an earthquake:
Consider buying earthquake-proof furniture-alternatively, secure furniture to the wall. Consider bolting the TV to the console to prevent it from falling over.
Call professional contractors to repair any foundation cracks
Have an elaborate earthquake plan. It should include ideal shelter spots in your home. Plus, select a meeting spot if the earthquake occurs while everyone is outdoors. Identify a point of contact who lives in a different area everyone should contact.
Have an emergency kit. According to FEMA, your kit should contain medications, pet supplies, food, essential documents, cash, sleeping bags and blankets, hygiene items, and a fire extinguisher.
What to do during and after an earthquake
Identify a secure spot and take cover
Evacuate if necessary
Try and stay away from items that could fall over. For instance, avoid standing directly below light fixtures or the roof
3. Wildfire
Like earthquakes, wildfires are unpredictable. Here's another thing, if you live in states like California, Nevada, and Texas, it would be wise to have a preparation plan.
How to prepare your home and yard for wildfires
Create at least 30 to 100 feet of "defensible space" between your home and surrounding trees.
Consider building your home using flame-resistant materials. Alternatively, you can have a home remodeler treat your home with EPA-approved flame-retardant chemicals.
Consider remodeling your home if it doesn't have fire-resistant materials. Some key steps include re-roofing with composition or metal, replacing windows with tempered glass types, and replacing wooden walls with stucco.
What to do during a wildfire
Take out your emergency kit and have it ready to go
Evacuate if necessary
Gather everyone and pets in one secure area
Make sure your garden hose is visible and ready for use
Fill all items that can hold water with water
Check updates online or by listening to the radio
If your house suffers fire and smoke damage, calling professionals to restore your home is the best course of action. This move ensures you have the ideal indoor air quality plus helps get your home back to its pre-damage state.
Conclusion
Unfortunately, natural disasters are unavoidable, especially now that the climate is changing. Understanding which disasters affect your home is the first step to protecting yourself from natural disasters. Other preparedness steps include:
Purchasing home insurance that will cover these disasters
Having an emergency kit and plan that includes evacuation
Fortifying your home
And accessing government resources on disaster preparedness