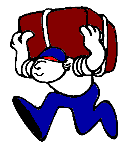 Boston Movers, Boston Moving Companies
& Storage Companies in Massachusetts
Below is a list of affordable Boston, Massachusetts Movers, Moving Companies and Storage Companies.
---


Whether you're moving an apartment, piano, or just a few boxes, Great Guys Moving helps you hire the best movers for the job. If you're moving to Boston from out of state, or just need to move down the street, hiring a trusted moving professional makes all the difference. Whatever you need moved, Great Guys Moving offers it all!
---
When is the best time to move to Boston?
The peak season for moving to Boston is in September when all the colleges are starting. Therefore the busiest time to look for an apartment is between May/June, when school ends, and September when school starts.
The best time to find your dream apartment would be in the summer when a wide range of apartments come available, and the best time to find the cheapest rent is during the winter beacuse the demand is lower and property owners don't want vacancies.
---
Moving Tips:
We all know that September 1st is a busy day for movers in Boston. If you are hiring a moving company, get a price quote in writing before you start. If you are not hiring a moving company, remember to rent a Uhaul/moving vehicle ahead of time; you don't want to make your friends show up without a truck waiting to be loaded!
To get started you need to gather sturdy moving boxes in different sizes, bubble wrap/peanuts, cushion foam, newspaper, stretch wrap, packing tape, box knife/scissors, a marker or pen. If you are using a moving company you may want to ask if they will provide boxes for you. Doing the majority of the packing on your own can save you a lot of money. If you are shipping some of your things, you can get free boxes at the United States Postal Service.


Put like things together. Put all the toys in one box, towels in another box.


Label the boxes so that when you are ready to unpack, you don't have to spend time opening all boxes before you get to the one you want to. Be sure to indicate which side of the carton is up. Clearly label your china and breakables, so that the movers or your friends don't put books on top of it.


Put heavy item on the bottom and lighter on top.


Don't make the boxes to heavy. It will make the lifting and carrying much easier.


Pack your jewelry, important papers, photo albums and other valuables yourself and carry this box with you. If they get lost of damaged, the insurance from the moving company will not cover the full value of your items.


Use the stretch wrap to keep drawers in place while moving furniture. This can also be used to keep stacks of DVDs and Cds together.


Size up your apartment/house. It's unnecessary to spend extra money on a truck that is going to be to big.


When loading the truck, put the larger/heavier things in the back and the smaller/lighter in the front.


If you decide to not hire a moving company, and rent your own moving truck instead, please remember that you can't drive on Storrow Drive due to the low clearance. The height limit is 10 feet!


Should you tip the mover? A tip at the end of the moving day is not expected but surely appreciated. If you don't want to give them cash, you can always tip them by offering lunch.
---
Moving related articles to help you along your way to your new home!
Good luck with your next move!