Here are some of the essential appliances that you need:
Refrigerator
Gas stove or induction cooker
A small oven
Heaters
Iron
2. Mattress, Pillows, And Beddings
You'll surely need a place to sleep in. These sleeping essentials should be the priority of things that you should buy when you move to your apartment. After all, it's in your bed that you're going to spend a lot of your resting time.
Because you're still starting, you'll only need at least two beddings. That way, you have a spare when one has to be laundered. As for the number of pillows, this is a highly personal choice since it'll depend on your sleeping preference.
3. Furniture
There's no need for you to go all out with your furniture. Living in an apartment can usually mean that space is a little bit smaller. With a lot of furniture, you're only going to make the apartment feel cramped. The furniture you brought during your move may even be enough.
An excellent tip for you to remember is to focus on a few essential pieces, like the following:
A bed or a futon for you to sleep in
A couch or sitting area in your living room
At least one dining chair for every member in the apartment
A dining table
An office/study table that may double as your vanity table
4. A Tool Kit
Almost every home has their tool kit or box. Should any minor work need to be done in your apartment, you can do it yourself. That way, you're also able to save a little bit more.
With the necessary tools inside, many hardware stores sell it in a set. You only need to add a few more hooks and nails, then you're good to go.
5. Cleaning Supplies
Cleaning supplies are always needed when trying to set up an apartment. When you've just recently moved in, the place can be messy and dirty. As you get further in furnishing and prepping your apartment, so much more cleaning will be done. It's to your advantage to have these ready, so you can pull them out whenever you need to.
Here's a list of the necessary cleaning supplies that you'll need:
A broom and a mop
Trash cans and buckets
Rags and sponges
Cleaning solutions
6. First-Aid Kit
You never know what little accidents you'll meet in your apartment. Thus, it's best to be ready.
Many medical concerns don't necessarily need you to go to the hospital. You can remedy it in your apartment if you've got a first-aid kit ready. Not only do you save time, but you save money as well.
Your first aid kit should have the following:
Cold and hot packs
Personal medicines and vitamins
Bandages and band-aids
Common medications and creams
7. Kitchenware
Once you get settled in your apartment, you can't expect to do takeaways every night. Your budget is just going to suffer tremendously. Eventually, you'll need to do some cooking. Hence, the need for kitchenware. You only need the basics, on the get-go:
Cooking utensils
Pots, pans, and dishes
Cutlery, plates, glasses, and mugs
8. Toilet Paper
Your apartment always needs to have toilet paper. You wouldn't want to keep running to the supermarket cause you've run out.
Toilet paper also is very versatile as you can use it for many purposes in your apartment. This includes wiping little stains here and there, especially when you're on-the-go.
9. Hangers
Never underestimate the number of hangers that you need. Your apartment needs a lot of hangers. As you move, it's good to purchase even more than you need. That way, you have more extra to keep as well.
10. Food
If this is the very first time that you're moving to your apartment, it can be confusing how to start stocking up your pantry and fridge. Nevertheless, the main point is the fact that you need food. As mentioned above, taking out all the time can be a waste of money. As a solution, it's important to come up with a meal plan and purchase all the ingredients that you need for those meals.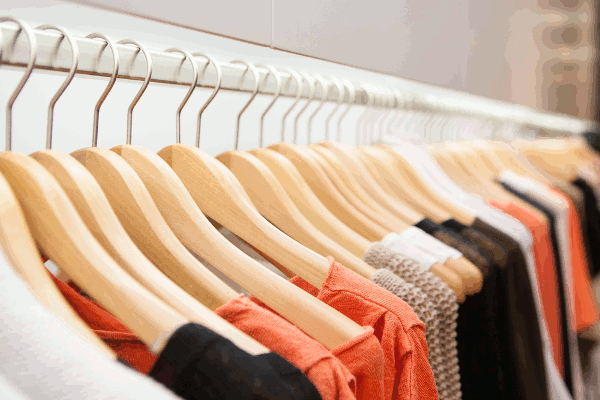 Conclusion
This comprehensive list is enough to give you tips on the essentials that you need for your apartment. With this, you no longer have to be so overwhelmed with the things you feel you need to buy. These ten items are a great starting point.
From here, you can slowly add more when the budget permits. Take this list with you as you shop. That way, you know you don't miss out on the essentials.