An apartment is an excellent investment as it allows you to enjoy resort-style facilities without the need to break the bank. You'll only need to spend a small amount of money to install amenities and decorate your apartment. Less space also means fewer maintenance costs in the long run. Apartment living might be beneficial, but only if your apartment is professionally designed.
Working with architects from reputable firms like Superdraft is always necessary when designing your apartment. Regardless of the size of your apartment and the amenities you want to have, architects can effectively design an apartment that meets your expectations.
To paint a clearer picture of how important architects are in designing your apartment, consider the points below: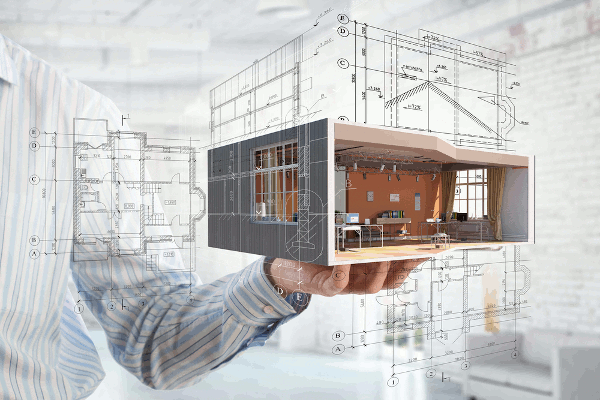 Easy Process
There are several elements involved when designing an apartment. The interior design comes last as you'll still have to decide on how your plumbing will work and how electricity will be supplied. Permits necessary for the construction should also be compiled with ahead of time.
Architects make all of these processes easier. Since they are trained for the job and are already exposed to the industry, you can guarantee that they already know what to do before, during, and after designing your apartment. Architects will also have access to the best plumbers, electricians, and engineers in your area to make sure that your preferred apartment design is realized.
Solve Problems
For someone who doesn't have expert experience and the appropriate background for designing an apartment, how you want your space to look and work will usually come from a need or want. Depending on your lifestyle, you might want your apartment to have more storage or a dedicated reading area.
Brainstorming design concepts for your apartment is easy, but knowing how to translate these concepts into reality can be a challenge.
When you hire an architect, you won't have to look for solutions to this problem. These professionals have spent years understanding the industry so they can provide creative solutions to their clients' problems. Because of their strong foundation and knowledge of construction and design, it'll be easy for architects to provide suggestions for your design concepts.
Do you want to maximize your apartment by adding more storage areas for your apartment needs? An architect can present unusual yet practical storage solutions, such as utilizing your ceiling or spaces under your bed or staircase.
Are you looking forward to enjoying a good book in your apartment? An architect will suggest converting vacant spaces to create a reading area. You'll be surprised how an architect can transform a boring and old attic into a colorful and comfortable reading nook.
An architect strives to construct your ideal designs in the most cost-effective way possible.
Save Money
Designing an apartment will entail costs. Regardless if you only want your space to follow an open layout or use one color of paint, none of these features will be incorporated unless you have the money for it.
Hiring architects might add up to your expenses, but paying for their services is actually a smart investment. The money you'll pay to these professionals will go a long way as they can help you save money in the long run. Here's how:
Architects warrant quality: If you choose to hire architects to design your apartment, they can provide suggestions on the best materials to use. Should you use brick, limestone, or steel sheets for your walls? Is carpet a better flooring option than vinyl sheets and laminates?

Since an architect knows the pros and cons of these materials, they can design an apartment that will stand the test of time. The longer your apartment stands, the more valuable your investment gets.


Architects incorporate energy-efficiency in your apartment: Long-term commitment is required when you own an apartment. For you to make use of your investment, you need to regularly pay the bills and ensure that all of your fixtures are working properly.

An architect can design an energy-efficient apartment, making it easier for you to accomplish your long-term responsibilities. They'll know what equipment to use so you won't be burdened in paying skyrocketing energy bills in the future.


Architects work on your budget: Contrary to popular belief, hiring an architect will not cost an arm and a leg. In fact, an architect works on your available budget by helping you choose affordable yet high-quality materials. They can also provide suggestions on the contractors that provide quality services and reasonable prices.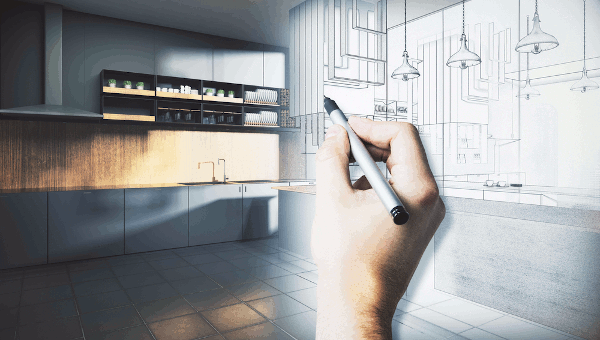 Choose The Best
The value of your apartment depends on the experience and efficacy of the architect you choose to hire. Because of their importance, it's best if you carefully scout for options and visit the architect's completed works. Asking for recommendations from other people can also help.
The more careful you are in choosing, the easier it'll be for you to hire an architect who can increase the value of your investment!