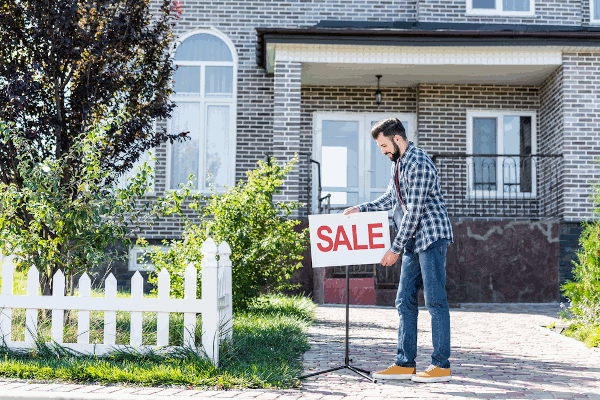 Are you getting ready to put your house on the market? If so, you need to make sure that it is in good condition. The last thing that you want is for potential buyers to be turned off by something that could have been easily fixed. In this blog post, we will discuss some of the things that you can do to get your house ready for sale. We will also provide some tips on how to make it look its best!
First Step: Determine what needs to be repaired or replaced.
If you have any items in your home that are in need of repair, it is important to take care of them before listing your house for sale. Potential buyers will likely be turned off by any sign of damage, no matter how small. This includes things like holes in the walls, cracked tiles, and leaky faucets. If you are not sure whether or not something needs to be fixed, it is always best to err on the side of caution and get it taken care of anyway.
Second Step: Give your house a deep clean.
Once you have made all of the necessary repairs, it is time to give your house a good cleaning. This means more than just running the vacuum and dusting the shelves. You will need to do a deep clean of your entire house, including the carpets, floors, and windows. This will help to make it look its best when potential buyers come for a showing. A very helpful tip is to get a dumpster for your cleanup project. This will make it easier for you to dispose the waste and trash produced by cleaning. Contact Redbox+ now to get started!
Third Step: Declutter your home.
The next step in getting your house ready for sale is to declutter it. This means getting rid of any personal items that you have on display, such as family photos and knick-knacks. It is also important to clear off surfaces like countertops and coffee tables. You want potential buyers to be able to imagine their own belongings in your home, and this can be difficult if there is too much clutter around.
Fourth Step: Stage your home.
Once you have decluttered your home, it is time to stage it. This means arranging furniture in a way that is pleasing to the eye and makes each room look its best. It is also important to make sure that all of the rooms in your house are clean and free of clutter. Staging your home will help potential buyers to see its potential and fall in love with it!
Fifth Step: Hire a real estate agent.
The final step in getting your house ready for sale is hiring a real estate agent. A good real estate agent will be able to help you price your home correctly and market it effectively. They will also be there to answer any questions that you have throughout the process.
Hiring a real estate agent is a big decision, but it is one that you will not regret. A good agent will help you to get the most money for your home and make the selling process as smooth as possible.
Tips to Increase Your Home's Value
Once you have followed the steps above, you can start to think about ways to increase your home's value. Here are a few tips that will help you to do just that:
Invest in some curb appeal. This means making sure that your lawn is well-manicured and adding some flowers or other plants to your landscaping.
Make any necessary updates. If your home is in need of any repairs or updates, now is the time to take care of them. This includes things like painting the walls, replacing old appliances, and fixing any damage.
Create a cozy atmosphere. Potential buyers should feel like they could see themselves living in your home. This can be achieved by adding some cozy touches, such as throw blankets and pillows.
Stage your home correctly. Staging your home is one of the most important steps in increasing its value. Make sure that you take the time to do it right!
By following the tips above, you can be sure that you are doing everything possible to increase the value of your home. These tips will help to make it more appealing to potential buyers and help you to get the most money for it when you do sell.
Now that you know how to get your house ready for sale, it is time to get started! Use these tips to make sure that your home is in its best condition before listing it on the market. Good luck!