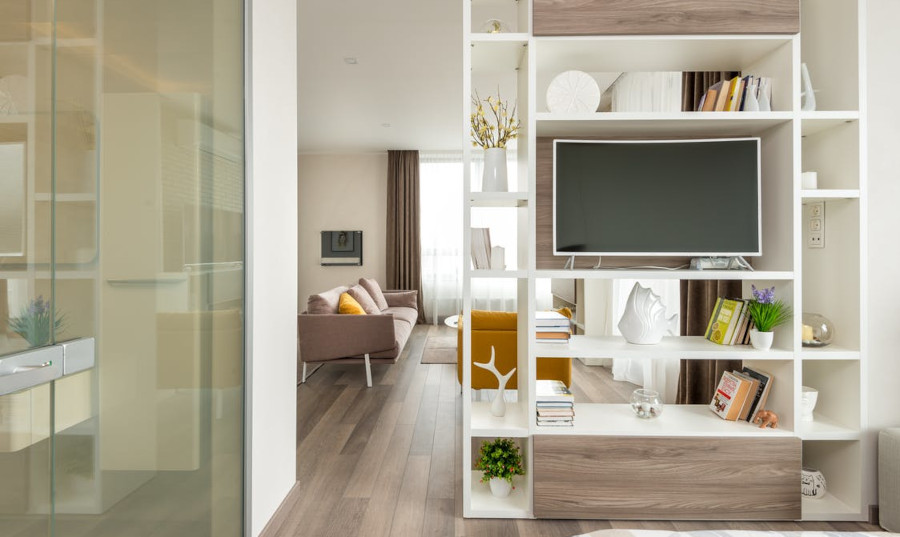 When designing the interiors, the majority of focus usually goes to the color palette, the overall layout, and comfortable furniture which are the most noticeable elements of the room. However, you cannot forget about decorative items like rugs, pillows, curtains, or small knick knacks. They have an incredible impact on the whole space and, if used correctly, can make your apartment look exquisite.
The market is full of decorative elements, and they come at various prices. Though it is tempting to buy the cheapest available option, the quality of those items might decrease the appeal of your interior. Instead, look for decorations at home improvement stores like Ikea, Walmart, or Wayfair. You could also try Etsy to check out the small artisan shops or go to a local antique shop. Aside from that, browse home improvement blogs and forums to check out tips on where to find the best deals.
If you want to transform your apartment with good-quality decorative elements, you are in good hands. Here is how you can find them.
Check Out Home Improvement Stores
Home improvement stores are the best places to look for decorative elements. Shop around to see what they have to offer. Browse through the aisles and online to see what is available. You may be surprised by how many great decorative items you can find there.
The most popular choice for home improvement stores is Ikea, but it is not the only place to buy decorative elements. If you do not want to worry about furniture and are looking for decorative items only, then look for DIY home improvement stores or check out Wayfair, Walmart, or Craigslist. The good thing about these shops is that they offer a wide range of products with different price tags, so you can choose what suits your budget and needs the best. However, if you would like to save even more money on decorations and furniture, you can always check Zifup deals.
Browse Etsy
Etsy is not just a place where you can find handmade jewelry or art, but you can also get some unique decorative elements that will add style to your home. The good thing about this site is that you can find almost anything there, no matter how eccentric or specific your taste might be.
For example, if you are a fan of pastel colors, then you can find a number of items featuring pastel colors. If you like rustic design, then you can find various barn-wood pieces. There is no need to worry about the size or shape of an item, as the sellers are willing to make custom orders upon request.
You can browse Etsy even if you have no idea what kind of decorative element you want. The large selection of items makes this site easy to navigate, and it is easy to find something that will suit your taste or needs. However, keep in mind that the items available on Etsy are not always cheap, so pick your preferred choices wisely.
Look for Antique Shops and Flea Markets
Nowadays, antique shops are quite hard to find, which means that they might be far from your neighborhood. But if you want to find something special to complement the design of your apartment, you should consider traveling to an antique shop or to a local flea market. You will certainly find something one-of-a-kind and unique at both places. That item will certainly stand out and become one of the focal points of your interior design.
Apart from checking out antique shops and flea markets, you can also consider browsing online auctions or consignment stores. They are another good source of finding interesting decorative elements to complement the design of your apartment.
Browse Home Decor Blogs and Forums
Home decor blogs and forums contain a lot of information on where to find the best home decor items at the best prices. People who have been in this business for a while have some valuable advice on where you can find decorative items that are unique and special.
You will also find many forum users who share their personal home decor ideas. Another advantage of checking out blogs and forums is that you can get good tips on how to decorate your apartment on a budget.
All you have to do is browse through the posts and comments to check out what other people have to say. If you have any questions, you can ask the community for help.
Do a DIY Project
If you cannot make quality decorations that suit your style, just make them yourself. If you think that you have the motivation and skill to do a DIY project, then you should consider making something for yourself. It does not matter if you are not a professional, as there are many simple ideas that anyone can try. Browse Pinterest for inspiration and look for easy-to-make projects that will complement the design of your apartment.
In Conclusion
If you are looking to make your apartment look more attractive, then you should not forget about decorative elements. Finding good-quality items for your apartment is not an easy task, but it does not mean that you have to settle for the first cheap option that you find.
You can buy them from home improvement stores, Etsy, antique shops, flea markets, online auctions, and forums. You can also do a DIY project to make something unique for your apartment. It does not matter if you spend a few bucks more as long as you get something that is worth it. Browse the tips listed above and make sure you pick something that suits your taste and budget.