Taking out a loan is a straightforward way to get the funds you need to see your home renovation through its completion. However, this option is not always available. In times like these, it is wise to look for alternative financing methods - namely cash.
Whether your credit score prevents you from getting accepted for a loan or you cannot allow yourself to take up more interest in the form of lawsuit settlement loans or various mortgages, you should look for ways to save up more money. Thanks to it, you can gather enough funds to finance your remodel without using your home equity.
First of all, you might want to re-evaluate if you can pull off all of your ideas and create a budget. Next, you should consider doing some tasks yourself, reusing materials, and waiting for sales before making big purchases. Selling the stuff you no longer need and consulting an architect are also worthwhile.
Here are a handful of ways you can plan for a cheaper remodeling:
Cut Your Project's Size in Half
One proven way to reduce the overall cost of your renovation is to halve the size of your planned project. It can be challenging if you've already invested a lot of time and thought into your original concept, but it's often worth considering if you want to save money.
You may have a big kitchen remodeling idea in mind - perhaps, you should think about scaling it down. Big projects are almost always more challenging to manage and more expensive than smaller ones. Therefore, if your project is too big, you might want to reconsider it.
Instead of pulling up the floorboards in your living room and making your home look like a construction site for months, you can focus on the most critical areas that need renovation. Keep in mind that you can always get back to the original plan eventually.
DIY Whenever Possible
When it comes to home remodeling, hiring a professional is the first thing that springs to mind. But this might not always be the best idea. Many homeowners make costly mistakes by relying on professionals to do the work for them. More often than you might expect, it leaves them with a less-than-stellar finish and more money spent than they bargained for.
To avoid this situation, you should consider doing all the small jobs yourself. Doing some of the work yourself can save you a lot of money, especially if you're comfortable with basic carpentry, plumbing, or electrical work.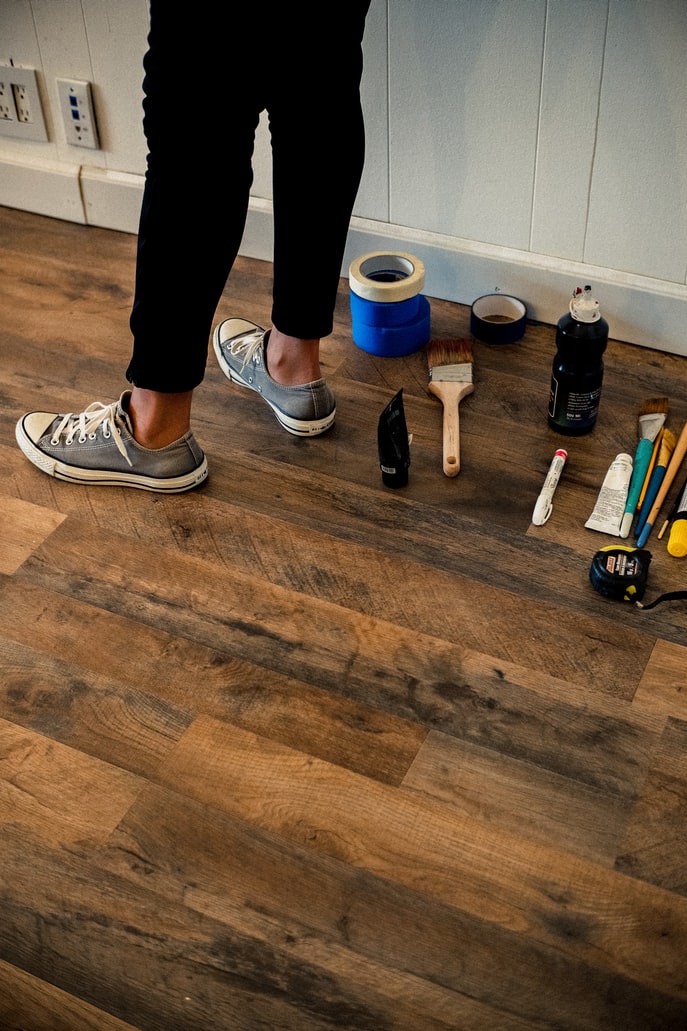 Reuse Materials
One of the easiest ways to save money on your remodel is to reuse materials that you already have. For instance, you can use old bricks to build a new wall or install them on your patio.
If you plan to paint the walls, you should consider using leftover paint from another project. Conversely, if you have some old fabrics in your wardrobe, you can use them to reupholster some of the furniture.
With this idea, you can conserve money and turn your old stuff into valuable elements of your new interior. It's not only cost-effective but also eco-friendly.
Wait for Sales and Discounts
Renovation materials and appliances can be expensive, but you can often save money by waiting for sales or discounts. For example, regularly checking online retailers and local hardware stores can help you snag some fantastic deals on the items you need. Even though you might not want to wait, this is the best way to save money on your home renovation.
The sales will come eventually, but if you cannot wait for them, you can use a few rules of thumb:
use coupons and discount codes,
research and shop around for the best prices,
be resourceful when it comes to furniture and decor.
Sell Unused Belongings
If you're looking for a quick and easy way to raise some money for your renovation project, consider selling some of your unused belongings. You could hold a garage sale, sell items online, or even donate them to a charity in exchange for a tax deduction.
For starters, you could sell old furniture or appliances. Besides, you might want to give away some of your old clothes or sell them at a local thrift store. Do not forget about the stuff lying around in your attic or basement too. You can sell it online, donate it, or throw it in the trash - whatever you prefer.
Consult an Architect
Consulting an architect is always a good idea if you want to ensure that the results will be exactly what you have in mind. They will be able to provide you with a set of preliminary plans and estimate the cost of your remodel. Furthermore, an architect can help you plan your project, identify ways to save money, and recommend affordable and experienced contractors.
The cost depends on a number of factors, including the size of your home, its age, its condition, and the number of rooms you plan to renovate. For instance, if your house is old, it will cost more than if it were new. The same goes for the condition.
Conclusion
A home renovation requires a lot of planning and prep work. As you can see, there are many things to take into consideration. Still, it all begins with your decision to start the project. Once you are sure that you want it and it is worth it, you can move on with the first steps.
If you want to see your home renovation project come to life, you should know when and how to finance it. Keep in mind that the best way to avoid debt is by planning ahead and looking for alternatives, such as cash. Before making any big purchases or hiring a contractor, make sure you can afford it.