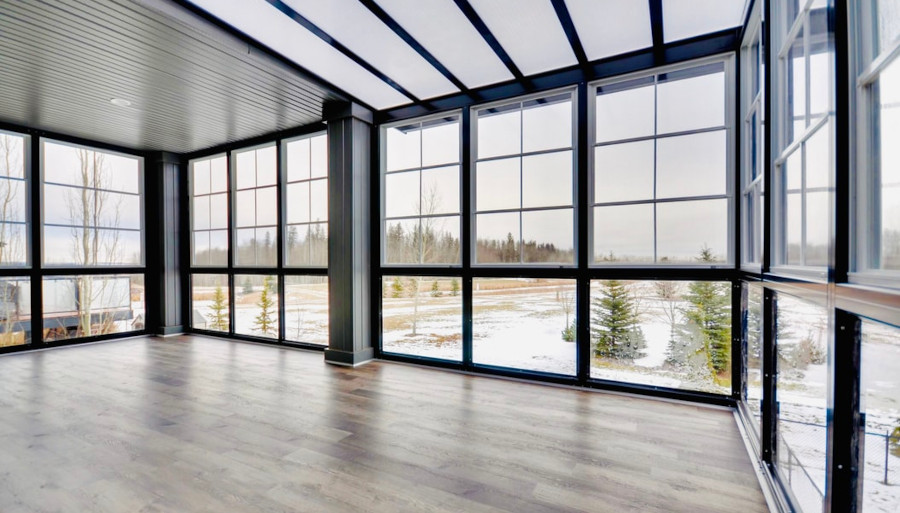 There is no design, color, and textures to choose from in terms of choosing the flooring of your house. However, not all types of tiles are appropriate for every space in your house. Having a suitable flooring pattern for your house has an impact on your life. Whether you do yoga in the den, host a dinner party in your dining, or having and entertaining some neighborhood kids in your kitchen, you need a comfortable and durable underfoot surface.
The floor is the largest surface in your house, and it portrays the entire look of the space and color, style, texture, and pattern of your house. Having a new floor in your house can be a big investment, so you will need a floor that will remain durable and last for a very long time. Your floor style is about creating a balance between your needs and your lifestyle. Here are six tricks to help you out in choosing the ideal flooring for your house.
1. Know Your Style.
Which patterns and color style do you like? Take enough time to think about the floor textures that are appealing to you. With the hardwood or rich grain, the sleek lines of tiles, or the luxurious carpet, there are many flooring patterns to choose from out there. Do you want these luxury vinyl planks that are stylish and durable? Or do you want something less expensive? Take note of your current house decor; unless you wish to redecorate your whole house, you will need to select floors that align with your furniture and current accessories.
2. Set A Budget.
Calculate your budget and take note that along with the cost of the floor materials, there might be a need for you to incorporate the cost of underlayment, delivery, and installation, including the removal and disposal of the previous floors. Do not overlook the factors in any other additional materials like baseboards and adhesives.
3. Consider Your Lifestyle.
Take your time to think about how often you use a room. Are you a home obsessed cook who spends almost all the time standing next to the stove? If yes, you might want to overlook the tiles, which can be uncomfortable if stood on for a longer period. Do you or your kids leave standing water on the floors of the bathroom? This is when the need to tile comes in because tiles face water and cannot be absorbed. Do you have pets that bring mud to your hallway? You should go for concrete because your floor should be capable of standing up to wear and tear that you and your family will cause and accommodate your daily activities.
4. Determine The Floor Hardness.
When surfing through different floors to install in your house, one of the basic and important features to be attentive to is the hardness. The floor should be hard enough to withstand the foot traffic and scratches that will occur.
5. Be Attentive To The Porosity.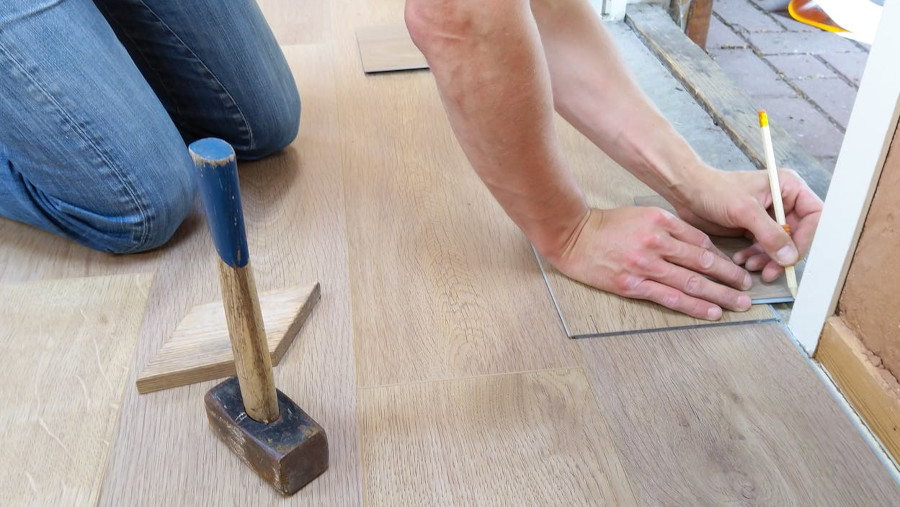 Another basic feature that is not to be missed out on is porosity. It is determined by the sizes of air holes in the floors, which impact the amount of water the floor will be able to absorb. If you wish to install tile in an area that is prone to moisture, such as the kitchen, bathroom, laundry room, and mudroom, you should ensure to pay close attention to ratings.
Here are some classifications of porosity:
Impervious: A 0.5 percent or lesser absorption of water. Highly recommended to be used in the kitchen and especially the bathroom.

Vitreous: 0.5 percent to 3 percent of water absorption.

Semi Vitreous: A 3-7 percentage of water absorption.

Non-Vitreous: A range of over 7 percent of water absorption. This class is not recommended for floor use
6. Ensure Slip Resistance.
Most floor types tend to be slippery, and all, if they come to get in contact with water. If kids and elderlies are present in the house, it is essential to install slip-resistant floors. The bathroom is commonplace where slip accidents normally occur, significantly in the shower area, so a good and efficient slip-resistant floor is highly recommended.
Whenever shopping for a shower tile floor, endeavor to look for products with a high rate of coefficient of friction (COF). It is advised to install tile sizes of 4x4 or even lesser. Avoid installing the ones that are above 6x6.
The six flooring tricks listed above are the most basic options to consider when choosing an ideal flooring for your house. Surf through home decorating magazines and sites, and you will get to discover a variety of flooring patterns like stone, tile, concrete, terrazzo, and rubber flooring options. Another option to consider if you are strict on your budget is to refurbish or repaint old floors. Refurbishing a worn-out floor is less expensive than replacing it, even if a professional is hired to execute it. But to wrap it up, think about this, what is your favorite home flooring? Why do you like it? Think about it!