Flooring is a vital aspect of your interior design foundation. It determines your home's visual attractiveness. It must, however, be practical for your lifestyle. Let's check out some of the best options you can choose for your home flooring.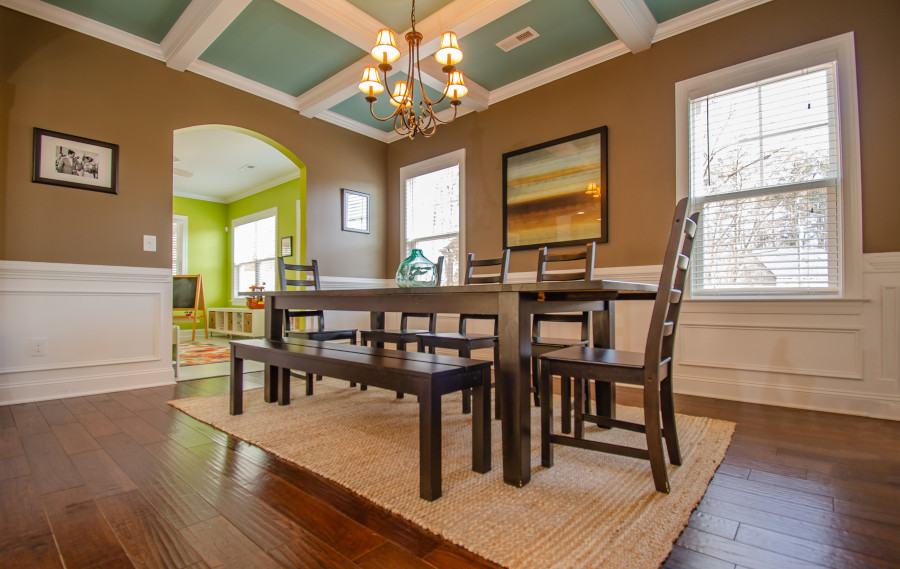 Tiles
Ceramic tiles and porcelain tiles are the two most common types of tiles. Ceramic tiles are not as durable as porcelain tiles, which are tougher and stronger, as well as more water-resistant and suitable for outdoor usage. Tiles may be used in every part of the house since they have a firm, solid surface that does not collect dust, grime, or other allergies. Colors and designs, as you may know, are limitless. However, the surface is rough, and tiles in the home might be chilly. Tiles, on the other hand, are perfect for bathrooms and kitchens. The interesting fact is that floor tiles cannot be placed on the wall, while floor tiles can be placed on the wall.
Hardwood Flooring
Hardwood floors look excellent in nearly any space, but which type should you go with? The solid hardwood flooring is made entirely of solid wood. It's made from a variety of wood species, including acacia, oak, pine, walnut, and others, and comes in three different widths: narrow strips, wider planks, and random width boards. Solid wood flooring is available in two finishes: untreated and pre-finished. The beauty of a solid hardwood floor is that it may be refinished numerous times during its lifetime. It's recommended to avoid placing it in wet rooms like the bathroom or the laundry room.
Engineered hardwood is pre-finished, making installation quicker, and bigger boards allow you to cover more area in less time. Its laminated layers make it more solid and resistant to moisture than other types of flooring. It can be used above, at, or below grade level. Because of its small profile, it may be possible to install it in a kitchen without removing the existing floor.
Laminate
Laminate is an excellent option for individuals who wish to replicate the look of real hardwood without breaking the budget. It's like regular hardwood in that it's sturdy but doesn't move. A laminate is made up of four layers in most cases. The backing layer, also known as the stabilizing layer, is the backbone of your plank. The core layer is constructed of either high density or medium-density fiberboard, with a greater density indicating higher quality laminate. It is great how it resists moisture more than the medium-density choices. The print layer is what gives laminate its appearance of wood, stone, metal, and other materials. Hardwood flooring, for example, might have harsher, more natural-looking scratches. Finally, there's the wear layer. This will protect your floor and keep it looking great for at least ten years.
Most laminate flooring is installed as a floating floor, which means that no glue, tape, or other adhesives are required; instead, you just lay it down on top of your existing floor, making it incredibly simple to install.
Vinyl
Vinyl is frequently confused for laminate. That's because it's swiftly gaining market share by offering more realistic wood and stone textures than ever before. Vinyl also requires less upkeep than laminate. Vinyl, like laminate, is usually made up of four layers, each of which is made up of distinct materials. Solid vinyl makes up the backing layer, the plank's backbone, and the core. These are high-density, moisture-resistant, and long-lasting cores. This is where your style and design come from on the printed vinyl layer. It can imitate wood, stone, and other natural materials. Finally, there's the wear layer. The thicker the wear layer, the better the protection for your floor will be. A watertight core and an extremely thick wear layer are common features of high-end luxury vinyl.
Vinyl may be installed in a variety of ways, including interlocking, glue down, floating, and loose lay, all of which have varying degrees of difficulty. It can also be installed anywhere in the house, including bedrooms, bathrooms, basements, etc.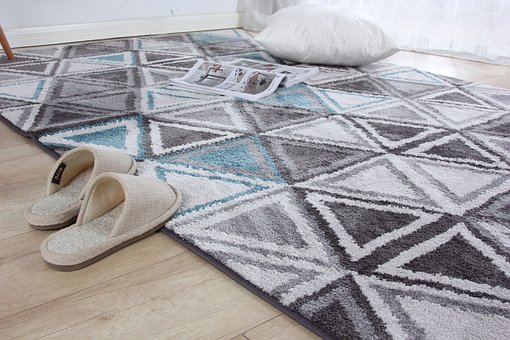 Carpet
There are four primary varieties of carpet to choose from, such as texture, twist, loop, and pattern. All four varieties are suitable for use in every living space, but which one should you choose? Consider your floor as a blank canvas, and each of these carpet designs offers a distinct aesthetic. You want to match your style and space decor. For high-traffic areas, textured carpet is an excellent choice. The smooth surface adds to the openness of the space, and the texture is the ideal complement to a classic design. Twist carpet has a more modern style and is casual and elegant. The twist carpet's surface creates a beautiful framing in a room. Berber loop carpet provides optimal durability for family and activity spaces, as well as any room that sees a lot of foot traffic. Pattern carpets give any area an elegant and polished aesthetic, and with such a large range, they can be personalized to match your room's theme and decor.
Before you start your project or hire a contractor, think about all of your possibilities. Consider not just the aesthetics, but also the price, installation, and upkeep. Your flooring is one of the most important parts of your home, so pay special attention to it.