Many people who like the urban lifestyle opt to live in condo units. Aside from being a good investment, it offers a lot of great benefits. One notable advantage of getting a condo is it offers flexible living. It's a lot cheaper than single-family houses too, and you won't really need to worry about the costs for any home improvements. You can also enjoy the different amenities it comes with, such as a gym, pool, and other recreational areas. So, if you're a first-time home-owner, someone who travels a lot, or someone who is trying to enjoy the city life, a condo could be just perfect for you.
To further give you an idea about the important things you should know before getting a condo, here's a list of ideas that you should consider.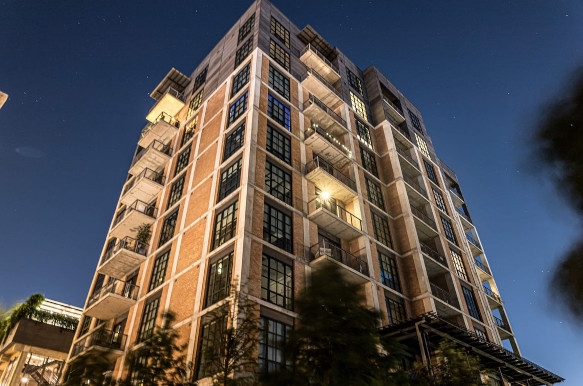 1. It should fit your lifestyle.
Your kind of lifestyle is very important when deciding to choose or invest in a place you can call your home. If you're the type of person who's very outgoing and doesn't really have enough time to maintain a backyard or make some home improvements, then a condo can really offer just enough personal space that you need. Maintenance is not an issue when you opt to live in a condo because the management will take care of it for you.
2. Consider the amenities.
Every condo can offer different types of amenities. Some offer less, and some offer a lot. So before you decide where to settle, always inquire about the amenities and ensure that they have what you need and what you are looking for.
In Canada, there are a lot of condos to choose from, but not all of them have world-class amenities. Many developers have focused on cities like Toronto, so you'll find tons of condos there with lavish exteriors and state-of-the-art interiors that fit the urban lifestyle. They're popular for having a wide range of amenities, including a private dining room, sky lobby, an outdoor BBQ lounge, fitness center, pet spa, game room, party room, and co-working spaces.
3. Work with a realtor.
You can always work with a realtor who's much more knowledgeable in this field. Instead of doing it on your own where you need to do your own research, realtors can simply give you recommendations that fit your needs and lifestyle. Aside from that, they can immediately address your concerns and assist you with important processes such as reviewing the condo association documents.
4. Research the property and review the association regulations and fees.
Lastly, even when working with a realtor, you should still do your research on the condo that you wish to invest with. Make sure that you know their regulations and fees so you won't encounter issues in the long run since you're fully aware.
Final Words
A condo is a long-term investment, so you really need to think about it thoroughly and consider the factors mentioned above before making a final decision. Your condo will be your shelter, so it's very important that your comfort, safety, and personal needs are being provided.