Getting started in investing can seem daunting if you are unfamiliar with how to go about it. Getting started in real estate investment can seem even worse. After all, having a small portfolio of stocks is one thing, but owning an entire house or building might seem like another level entirely. Below are several ways to take your first steps into the world of real estate investing.
Look for Property Shares
First, it's important to understand that you can invest in real estate without becoming a traditional landlord and dealing with all of the stress and costs that can entail. You can in fact purchase shares of property just as you would purchase shares of a company. You may be able to start with as little as $1,000, meaning that this type of investment is within the reach of far more people than those able to save up tens of thousands of dollars for a down payment. These shares can earn you a rental income just as a traditional landlord would. If you'd like to do some research first, it's a good idea to read up on pro formas, which uses estimates and industry data to give you an idea of what it costs to purchase, manage and dispose of investments. This can help you decide which investments are the right ones for you.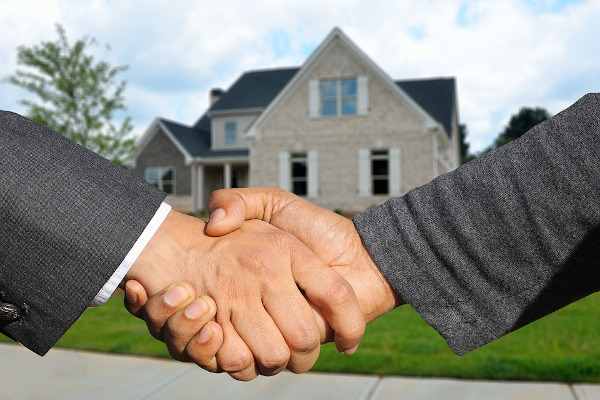 Rent Out a Room
Like buying a share of a property, renting out one or more rooms in the home where you already live can be a great way to get your feet wet. There are essentially two ways you can do this. One is to rent out a room short term, for people on vacation or business trips. The other is to take on longer-term tenants. If you have two or more spare bedrooms in your house, you could potentially make enough to cover most or all of your mortgage. Before you make this choice, however, do make sure that you completely understand tenant laws in your jurisdiction and what your rights and responsibilities are.
Buying a Rental Property
If you've got more capital--maybe from those room rentals--you can consider buying a rental property. If you don't want to deal with repairs and tenant complaints, you can hire a property manager to take care of that for you. This is a big step forward, and before you take it, and especially if you are thinking about starting a vacation rental business, make sure that you have enough to cover months of vacancies as well as repairs as they arise.
House Flipping
This is best for more experienced real estate investors. You need to be able to evaluate the potential of a property that looks less than desirable on the face of it and be able to distinguish a cheap property that's a find from one that really is a disaster. If you don't know much about renovation, you can certainly DIY most of it. Everyone starts somewhere, but it will go a lot easier for you and save you expensive mistakes if you partner with someone more experienced.