Putting money in properties has remained one of the most secure ways of investing through the years. Even with new and different types of investing, real estate is still a good industry to invest in.
As your portfolio begins to grow, you might find that all the tasks expected of you to properly manage all your properties might be too overwhelming for you to perform on your own.
At this point, the best service for you is that of a property manager. As their title describes, they will be tasked with the management of your properties.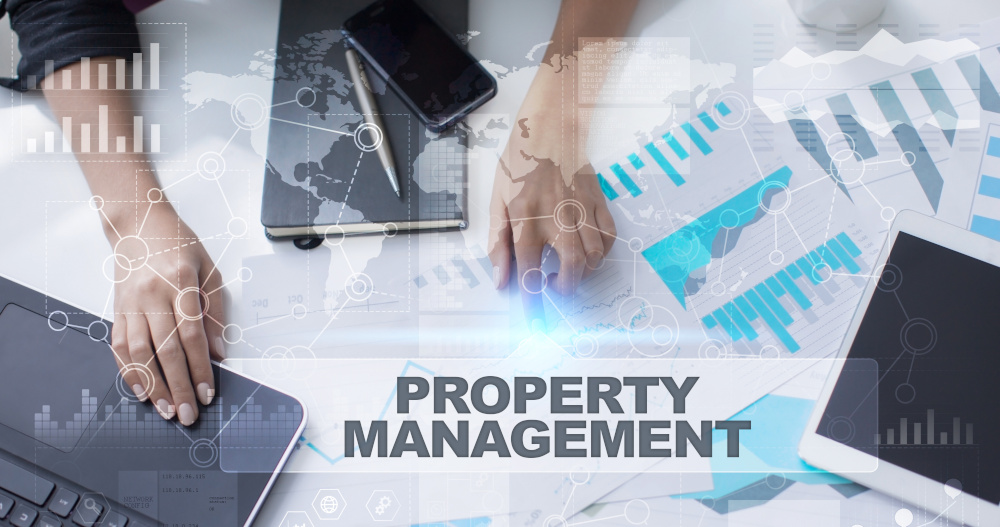 What is Property Management?
Before thinking of whether it's a good time for you to hire a property manager, it's good to appreciate what their field is all about.
Property management refers to the oversight and management of real estate properties by a contractor.
The job involves the day-to-day tasks associated with keeping the properties well maintained and profitable. A profit manager's job won't just be limited to ensuring that all your real estate properties are in their optimal condition and that they are profitable and will remain so for very long.
This automatically means that they are responsible for helping you map out a short and long-term plan for your property's management. Risks and opportunities should be well anticipated and prepared for.
To ensure long-term profitability, a good property manager will have a plan to execute the immediate day-to-day responsibilities that come with the title.
Who Should Hire A Property Manager?
You might be thinking that property management is something you can do for yourself, and you could be right, depending on how much expertise and time you have in the department.
Property management requires specialized knowledge and skills, especially when you have more than one property to manage. Even if you start off doing it yourself, you might want to delegate this duty to someone else over time.
There are a few reasons one would hire a property manager, which depends on who you are. The following people are likely to need property management services:
Property Developer - Property developers usually want to focus on developing a property than taking care of its day-to-day running. It could just be too slow a world for a property developer to collect rentals and make sure the buildings are properly maintained. If you are a property developer, you most likely want to just move on to the next project, yet someone must take care of the management. This is where a property manager might come in handy.
Multiple Property Owner - Maybe you are not a property developer, but you happen to own several properties. If you do, you might realize that trying to juggle all the tasks involved can be a lot. Plus, you might do something wrong due to a lack of experience in managing multiple properties efficiently and profitably.
Absentee Landlords - Sometimes it's about proximity to the property. If you stay far away from your property, you might find the services of a property manager pretty handy. Absentee landlords will likely require a property manager in order to delegate responsibility they can't perform because of distance.
Housing Programs Participants - If you are a property owner who participates in affordable housing programs, then probably all those federal guidelines will vex you at some point. A property manager will not only walk you through the guidelines but also handles the difficult parts themselves.
Things You Need To Know About Property Management
If you think you need the services of a property manager, here is a list of things you need to know about property management:
1. Context
A lot of how property management works will depend on context. How close they are to your property is a factor you need to consider as it will affect how your property will be managed.
They should be within driving distance of your property. You are delegating the responsibilities of oversight to them because you will expect them to closely manage your property's upkeep. This will be defeated if you choose a property management company that's located too far from your property. The quality of management will decrease if they can't easily get to the site during urgent situations.

Make sure they don't own a rental property in the same category as yours nearby. The last thing you want is to have to compete with your property manager. They will beat you every time! That's because they will simply prioritize their property over yours, and that can be a problem.

Consider if they manage similar properties in the area and if they do look at the property's sizes. Although not too big a deal, it's a factor you need to consider as you try to understand the world of property management with the intention of hiring a manager. It's more likely that if they have bigger clients with bigger units than yours, they will also prioritize them over your smaller property.
2. Advertising
Advertising is a key element in property management. As you thrive to maintain good cash flow, it's important to make sure your properties are well-advertised and always rented out. A good project manager will:
Have the marketing methods and channels they will use to market your properties. Look at their website and social media pages. Do their pages have a considerable enough following to make them good for marketing?
Have a marketing plan. Of course, marketing a property should be pretty simple, but even then, good property management entails creating plans to make sure great returns on investment (ROI) are achieved.
Have a reasonable turnaround time. You only make money for times that your property is occupied, so you are going to want to avoid keeping your properties vacant as much as possible. A good turnaround time is highly important, and you must know it for comparison.
3. Contracts
Contracts are an essential thing to consider in the property management world. You could be thinking, 'How can I list home with realtor near me when the time comes?'
If you haven't been in the industry long, some property managers might seek to slip in clauses that give them exclusive rights to list your property whenever you decide to sell. That's too much of a commitment this early in your relationship with your property manager, so you need to look out for clauses such as this.
Speaking of commitments, you should also be clear on the terms that will allow you to cancel the contract you are about to sign.
Request to see a sample of their contract before the day you intend to sign it, preferably
4. Tenant Screening Process
If you stay in property management long enough, you will know that it's not just about filling your properties with tenants. It's also about the kind of people you allow to occupy your buildings.
At the end of the day, this is what will determine the condition your property will be in in a few years.
You want to make sure tenants have a clean credit report, a background check to make sure you and your property are secure, have a steady source of income to ensure they are able to consistently pay rent and recommendations from their former and current landlords.
A good lease will at least include the following:
Names of all the tenants
The maximum number of people allowed to stay/use the building
Agreed rental term
Rental rates
Deposit and other fees
Maintenance and repair expectations
Specify the owner/property manager's rights of entry
Activity and noise limitations
Any restrictions or fees attached to pets
In the event of an altercation between you and your tenant, the lease should have clauses that anticipate most if not all eventualities and provide the necessary details and exemptions necessary for resolution.
5. Maintenance
Maintenance is going to be one key element in your property management journey.
Some of the things to look out for in this regard include:
Policy Implementation and Dissemination. Ensuring policies towards rent collection, eviction, and maintenance are properly communicated, a good time to do this is during lease signing.
Handling of Tenant Emergencies. Accidents do happen, and sometimes your tenant might want to get in touch with you in the middle of the night in regards to a problem you are expected to fix. In this situation, your property manager will have to take care of this for you. Do they have an emergency hotline that can take such calls 24/7? Failure to have this number compromises the safety of your tenants, the quality of your service and can compromise your income if tenants decide your property management does not incorporate speedy enough responsiveness.
Regular Inspection of Units. Depending on the age of the building, you can decide the amount of time it should take between inspections. No matter the time you decide, what matters is that inspection is done regularly to check for potential maintenance issues and facilities due for repair or replacements.
High-Quality Maintenance by Professionals. The maintenance should be done by qualified personnel. Repair work, whether done by the maintenance staff under your property manager's company or is outsourced from elsewhere, should be done by licensed individuals who also have the right insurance. If you fail to make sure of this, you might be footing unnecessary bills should accidents happen during or as a result of repair work done on the property, when you could have had it covered under the contractor's general liability insurance and other relevant insurance types. You also want to note the fees you are charged for maintenance fees and compare them across the board.
6. Rent Collection
For a reliable income through your real estate investments, your property managers will have to help you streamline the rent collection process. The procedure you implement should be systematic and clear enough.
Does the lease mention any fees for being late with the rent, and what are the deadlines for payments? It needs to clearly specify these important details.
The method of rent collection is also crucial. Is it online or through physical checks? If it's online, then you might need to find out the fees attached to it, if there are any.
There should be a clear reporting system for rental incomes. These reports are important and depending on how busy you are. You can choose to get monthly statements on your rental income from all your properties or a quarterly statement.
A monthly report is preferable as it allows you to notice and address any inconsistencies early enough as opposed to a quarterly statement. But if your plate is already full, then a quarterly statement is the way to go. That way, you only deal with reports after several months instead of monthly.
7. Clear Reporting
Lack of a clear overall reporting system will set you up to be potentially taken advantage of, and you want to avoid this at all costs.
Property management reports should include:
An income statement
An expense statement
A current rent roll
List of unoccupied units
List of delinquencies
An annual budget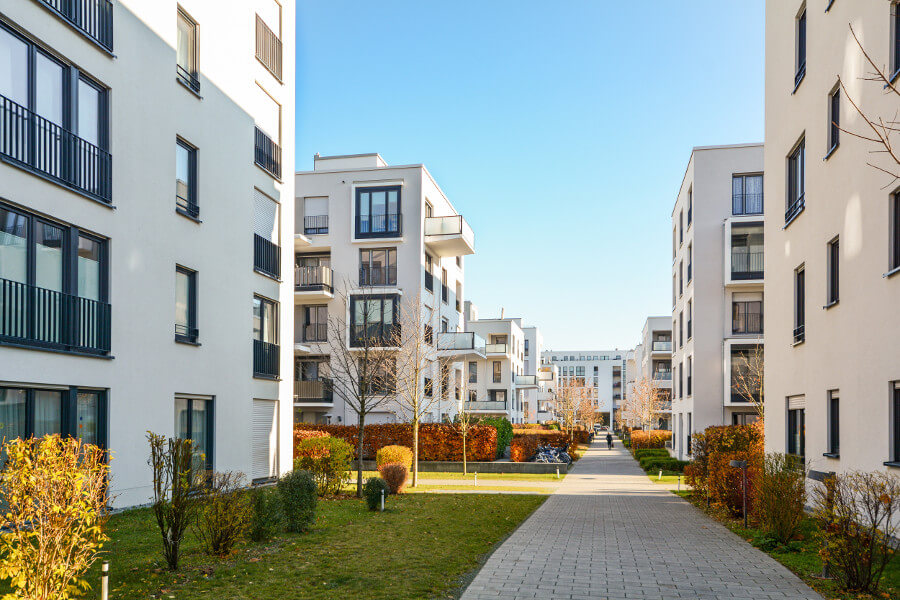 8. Fees
For all the work that a property management company will handle on your behalf, a property manager will cost you considerable money. Shop around to see which property management provides the specific services you need, charges more reasonably than the rest.
You should consider as well if there are any additional fees when a vacant property gets leased. In some markets, this expense can be passed on to the tenant, so make sure to check how things work in your area.
Conclusion
Property management is a lot of work that, in most cases than note, you will need help to handle. A good property management plan will tick every box that's been outlined in this article and allow you to take care of other businesses while you rest assured your real estate investments are in good hands. At the end of the day will be the biggest determiner of whether your property investments are a successful venture or not.