If you're looking for an aesthetic change in your home - or even in a single room - one of the easiest things for you to do is switch up your carpet to hardwood flooring. If you already have hardwood floors covered up with carpet, then the switch is even easier! However, one of the biggest issues people face when making this move is the worry that they're choosing something that will come back to bite them. While it's true that carpets have their benefits - especially how comfortable they feel to walk barefoot on - hardwood can actually work out to be much better!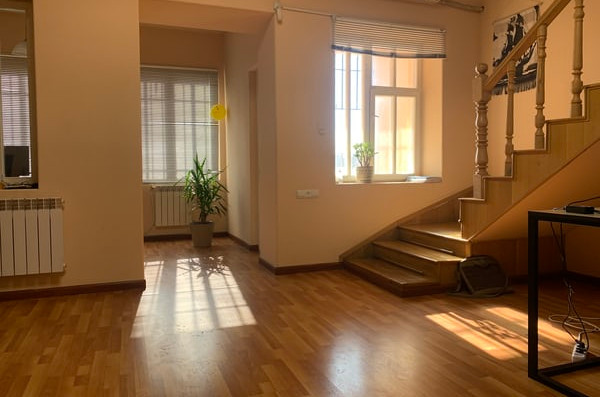 Hardwood is Low Maintenance
One of the biggest difficulties that you'll face with carpet is maintaining it over the long term. With carpet, stains can sink in very easily, and they're generally regarded as being dust and microbe traps. This factor also makes them awful for people with allergies and other respiratory sensitivities.
Hardwood floors, on the other hand, are relatively easy to maintain. You have your pick of the litter when it comes to cleaning them - you can vacuum them, sweep them, or even have them steam-cleaned. It's a relatively quick process, and you can go about the rest of your day after finishing in minutes.
Additionally, you usually don't have to worry about stains becoming permanent. With most hardwood floors, if you spill water or another liquid, you can finish what you're doing before moving to wipe it. And that's all you need to do - wipe away the spill! There are usually no additional products that need to be applied to ensure that it doesn't become a visible stain in the long run.
There Are Hundreds of Options
You may not realize it, but hardwood can actually be a lot more versatile than carpets. Not only do you have the pick of several different types of hardwood, but you also have a range of stains and finishes you can choose from when doing your floors. Essentially, you're free to customize your floors as needed.
Additionally, there are usually tons of hardwood flooring companies in most cities, so you have options when it comes to service providers as well. For example, if you live in Boston and are looking for a hardwood floor company in Boston, you'll easily be able to find someone who can provide you with exactly the type of flooring you're looking for. The range of options also means that you have some flexibility around price - you can shop around for a price that best meets your budget.
Hardwood is Long-Lasting
The amount of maintenance carpet needs also means that the material tends to deteriorate relatively quickly. No matter how carefully you take care of it, the fact is that you're unlikely to find a carpet that will last you longer than a decade (or just a little longer in some cases). Hardwood, on the other hand, is extremely long-lasting. If you take care of your floors properly, they won't just last a couple of decades, they'll last several generations!
Additionally, with the right care, you can extend their lifespan even further. Once the wear and tear become too much, you should sand down the hardwood and refinish it. Additionally, make sure to renew the surface varnish every couple of years so that the floors are as protected as possible.
If you varnish, sand, and refinish your hardwood floors when necessary, your hardwood floors can even last for as long as 100 years!
These Floors Are Attractive
So, carpet undoubtedly makes your space feel softer and even cozier. Conversely, however, unless you're careful, carpet can also make your room feel colder - not in terms of the actual temperature, but in terms of the aesthetics.
This isn't necessarily a bad thing if that's what you're going for. However, most people prefer a warm-looking space, and that's where hardwood comes in.
Not only do hardwood floors add warmth to your space, but they also make the space look bigger and more inviting. The wood creates a statement that draws the eye as soon as you enter a space.
Hardwood Has Great Resale Value
We get it - you probably think your current home is your forever home, and you'll never leave it. However, it's sometimes best to think a bit more practical as well. If you do decide to upgrade your property for any reason, you'll understandably be looking for the best price possible for your existing home. This is why a lot of interior designers advocate choosing design options that can increase your home's resale value, and one of those design choices is hardwood floors.
Most people think of carpet as an inexpensive, low-quality flooring material. Additionally, some buyers may be wary because they recognize the amount of maintenance required, as well as the effort that replacing it (whether because it's reached its natural lifespan or because they want to switch to another flooring option) will be required. Ripping out carpets isn't an easy task, and hiring professionals is an added cost.
Hardwood floors, on the other hand, are seen as a higher-end, more luxurious flooring option. This is not only in comparison to carpet but in terms of all flooring materials in general. Depending on the type of hardwood you have used for your floors, how old it is, and how it has been finished, it can add significant value to your home's value.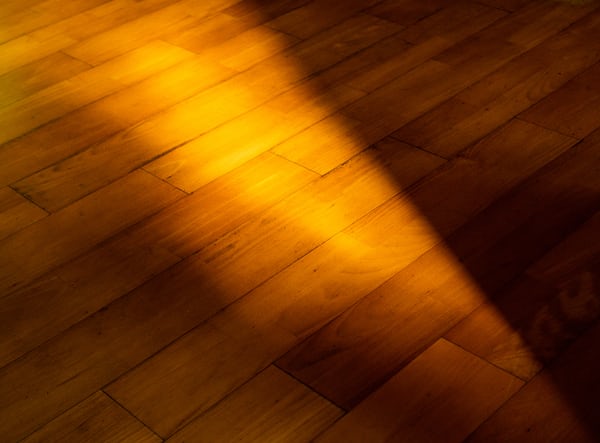 This is why, if you ever speak to real estate professionals, they'll always advocate replacing carpet with hardwood floors when possible.
As mentioned above, there are clear pros of carpet as a flooring material. It's soft to walk on, and you don't need to worry that your child may injure themselves if they fall on a carpeted floor. If you live in a place that sees cold winters, carpeted floors can help insulate your home.
However, if you're looking to make a change, don't worry. Hardwood offers a ton of benefits over carpet, and in totality, it's definitely a superior flooring material.