The Covid-19 pandemic was a shock to the housing market. It caused many people to lose their jobs and forced others to work from home. The pandemic also created a lot of uncertainty about the future. Despite all of this, the housing market has flourished during the pandemic.
There are several reasons why the housing market has been doing so well during the pandemic. Below, you'll find everything about the pandemic's effect on the market, the lack of houses, and more. Keep reading!
COVID-19's Effect In The Housing Demand
The average home in the United States is worth more than $266,000. This is because housing prices have been going up quickly across the country. The S&P CoreLogic Case-Shiller National Home Price NSA Index shows that in November 2020, housing prices had increased by 9.5% from the previous November.
The price of a house is based on how much people are willing to pay for it. If there are not many houses for sale, the people who want to buy a house will have to compete, and the price will go up.
If not many people are looking for a home, the price will go down because people will not have to compete as much. Covid-19 has affected the number of houses available and the number of people looking for a home, so housing prices have also changed.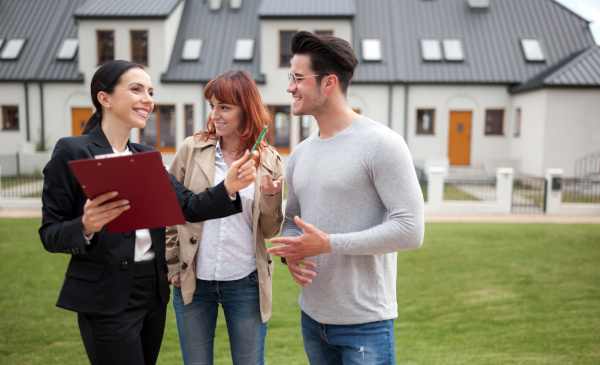 Mortgage Are Rates Lower Than Ever Before
This is a big deal because more people are buying homes. The demand for homes is high right now because millennials, who are America's biggest generation, are now in their prime years for buying a home. Data suggests that people who can take advantage of the rates are doing so.
The Mortgage Bankers Association data reveals that new home purchase mortgage applications increased 33% in August and 27.1% in November. In September, the typical home was sold in only 16 days, compared to 28 days a year earlier. However, roughly two-thirds of those who purchased a house made an offer on a property for the first time.
The Lack Of Homes Nowadays
Another factor that impacts housing values is the availability of newly built and pre-owned homes. The Covid-19 pandemic has made this worse in a few ways. For example, during an economic recession, some people hesitate to make significant changes because they feel insecure about their situation.
Even though technology has improved the home selling process, fewer homes are still on the market this year than last. This is because more regulations complicate the construction of new houses. These regulations include rules that make it illegal to build townhouses or apartments on certain types of land and regulations that require builders to use valuable land for parking spaces.
How Can Homeowners Sell Their House Faster?
Even though it's "easier" to sell your house, realtors can charge you expensive fees and commissions. Also, not everyone can afford to do costly repairs just to list the house, so what can homeowners do? The answer is simple: house-buying companies that give cash for houses.
These companies are an excellent solution for those who want to sell their house quickly and without hassle. You don't have to make repairs, you don't have to declutter, and you don't even have to clean the house before selling it. In addition, you won't have to pay any fees or commissions.
They'll handle all closing paperwork and costs. Therefore, contact a company that provides a fair cash offer on your house if you want a quick solution!