Securing Your Rental Property
Security is a high-priority need for tenants. They want to feel safe. They want to feel secure. This isn't just an area-dependent issue. Yes, where the property is and the area's crime rate will likely impact on whether they want to live there or not, but the issue is an in-house one too. As a landlord, it is in your best interest to satisfy this need. Not only is it about securing your property, but if your tenant or prospective tenant feels safe, or thinks they will, then they will likely look to stay or there will be a larger pool of prospective tenants. It should be seen as an investment, rather than something to save money on.
There are many ways to up the security standards for your rental property. Here are some examples.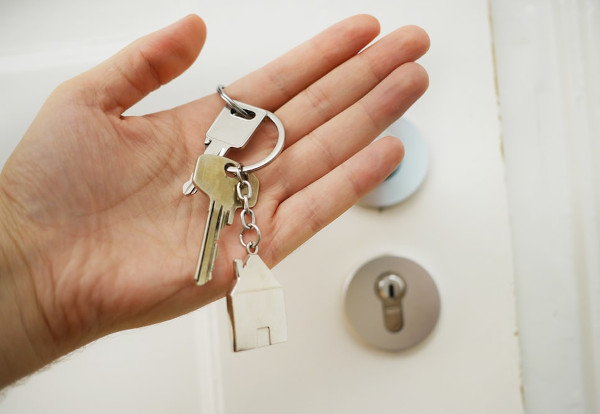 Maintenance
A sensible place to begin is with the maintenance of the property. A broken gate, a loose tile, a faulty fridge: these are all things which scream to the tenant that the landlord isn't attentive. Having gone through the effort of screening a tenant then keeping a good one is of interest. If it doesn't put them off renting the property, it is likely to make them less bothered about keeping it tidy or respectable. Being a landlord who keeps on top of issues and problems will instil in the tenant a higher level of respect, beyond contractual obligations. If they feel you care, they will care about the property.
What this means is that security practices are likely to be better adhered to: locking doors, shutting windows and using the window jammers, arming the security system, reporting problems to you. Educating your tenant and keeping them in the loop of how to help them secure themselves, their property, and your property is of benefit to you both.
CCTV and External Lighting
Thieves and other criminals will be deterred by visible security measures. CCTV - be it mounted cameras or newer technology like Ring Doorbells - is a great option. It should be noticeable. While a surprise recording can be compromising, and, in some ways, it could help prosecution, preventing the crime by having CCTV visible is preferable.
External lighting is another option. A motion sensor light will illuminate your property and cause intruders to flee. Another caveat to this is that having hiding places within the exterior of your property isn't helpful. If the external lights do not fully illuminate all areas of the front and exterior of your property then they will not be as effective.
These measures can also benefit insurance policies. An insurance company, like Lemonade, might look favourably on these measures and potentially lower your costs. The insurance will also further secure your property should any costs and claims threaten you.
Security System
This is an expensive option. However, it's benefits are plain to see. This isn't just an extra line of defence; it might also be seen as a premium amenity. Tenants might be happier to pay that little bit extra if this was an option.
Changing the Locks
If there is a change of tenants, it is best practice to change all the locks. Whether or not the previous tenant was suspicious, it is a case of minimising the risks. A previous tenant may have previously thought a set of keys was lost, for instance, and then you replaced them, but the previous tenant has found them again, once they have moved out. It is not a matter of temptation, per se, to rob their previous property. Though, a new tenant might be flaunting new products and technology - anything from music equipment to games consoles - which might not help matters.
It is just a matter of having an extra set of keys which you, as the owner, haven't accounted for.
Upgrading the locking system might also be of interest. Deadbolts or even a smart lock are possible extras which can ensure further security. Smart locks are controlled via phones, and access to this app and lock can be shared - it is like a key, but isn't quoted - and it allows the tenant, and you, to monitor who is entering or leaving the property.
Friendly Neighbours
A community is an excellent security system. An open and friendly neighbourhood will happily watch out for each other and be more proactive in helping out in a situation. It is an old school method. Communities change quite frequently and so relationships between neighbours will naturally have to be built up. However, permanent residents will be around. Ensuring that new tenants, and yourself, try to strike up healthy bonds will not only benefit the community's security, but foster a healthy environment.