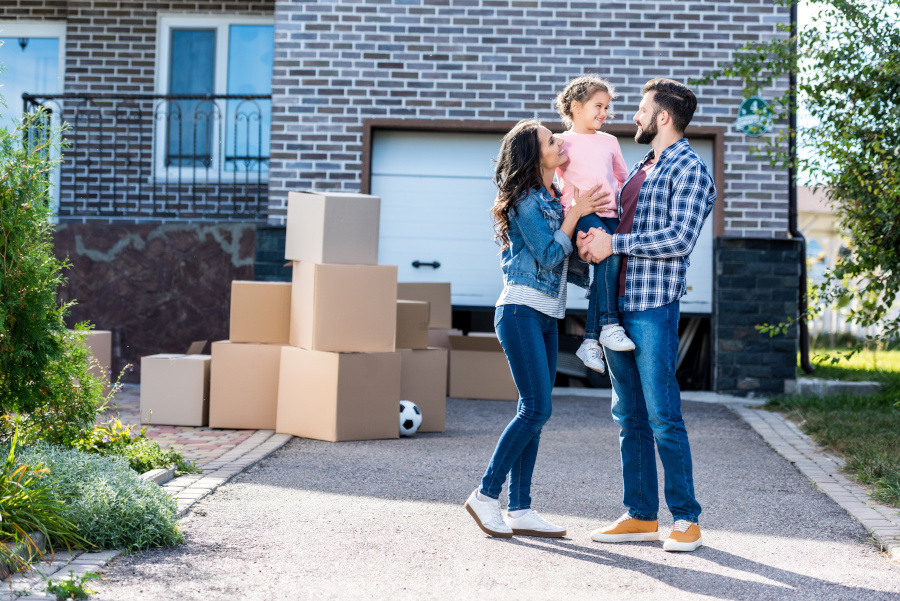 Moving to a new location would never be easy for anyone, regardless of the reason for the move. While some might find peace with moving as it helps them have a fresh new start, this might not apply to everyone, especially families. With this, you need to be careful and specific as you'll need to ensure that you can move to your new home as smoothly as possible.
Moving with your family from one city to another can be challenging, especially since you'll need to make huge adjustments to everything. While it might leave your family with bigger career opportunities, it might cause trouble for your children, especially since they're moving away from their friends and have to make new ones, which not everyone is comfortable with. Moreover, there are also plenty of adjustments and progress you need to make so you can quickly adjust to your new neighborhood. Before you read more information about moving to Logan or any other city, you should first discuss and plan everything to allow for a smooth move.
To make things a bit easier, below are some guides on how you can move with your family:
Have A Family Discussion
Not everyone finds comfort in moving into a new home, especially your children who are already going to school as they're going to leave their friends behind. To help your children understand why you need to move, you should have a family discussion, talk over everything, and ensure that you allow your children to be comfortable with your decision.
You can buy a pizza and let everyone gather and discuss the move with your spouse. Ideally, you should give it to them as gently as possible. As you drop the big news, you could lay out your plans for them, such as how beautiful their next school would be and how they're going to live in a better neighborhood. This way, they can be quite excited about their new place rather than focusing on everything that's going away. However, prepare for some negative feedback as not everyone can easily grasp new information with a positive note.
Gather Children's Feedback
As you discuss your house move with your children, you should ask for their feedback about how they feel about your house move. This way, you know what's troubling them and what you can do to help them feel better. It'll help them to feel comfortable and important as you'd want to ensure that they feel at ease with your house move.
For your older children, you might want to get them involved with your next house decision. You can begin by gathering two to three homes you'd like to move into and letting them decide which one they'd be most comfortable in. You can bring your kids with you for the house viewing, or you could take a virtual tour. This should help your children feel important and excited about their next house move.
Allow Children To Decorate Their Rooms
Letting your children decorate their rooms is a great way to help them be excited about their next house move. After picking the house you'd like to move into, you should take photographs of their bare room and show them all the possibilities of how they can make it better.
You can suggest purchasing new furniture, repainting their entire room, adding beautiful wall decor, and more. With those beautiful additions, you can let your children feel thrilled and be happy about your house move.
Check The Cost Of Moving
As you move into a new home, expect to burn your pockets, as you need to pay for plenty of things. Apart from paying for the cost of the actual house, you also need to prepare for other expenses, such as your travel costs, moving insurance, storage fees, and other related expenses. With that, you need to ensure that you have an extra budget with you to make your next move comfortable.
Ideally, you should purchase a house that won't eat up all of your savings. This will give you enough allowance to pay for other things, especially if you're moving to a different state. While it might limit your house choices, it should help you to move comfortably and avoid putting you in debt.
Research The Neighborhood
Before deciding which house you'll move into, you must research the neighborhood thoroughly. This will include the distance to your new office, school district, and the necessary establishments the house needs to be around. This way, you can decide if your new neighborhood would be the best option for your family.
As you check the important establishments around your area, you can begin by looking at the exciting details of the neighborhood. This can include a dog park, hobby café, or anything unique and fun.
Do A Quick Visit
Before settling into a new home, you should always do a quick visit to see if it's as beautiful as they are in the photos online. Moreover, you also get to see what the entire neighborhood looks like and see if it's somewhere you'd like your children to grow up.
As you visit your new home, you can inspect everything and see if it gives you a comfortable and homey ambiance. This way, you can decide if that house would be something you're confident your children will be happy to live in.
Consider Hiring An Interior Decorator
Moving into a new house is a roller coaster ride. However, if your children aren't too fond of the idea of moving to a different city, you might want to give them a bit of excitement by letting them see how beautiful your house is. You can always try to decorate your home into something nice or go for a professional option.
If you have an extra budget with you, you might want to consider hiring an interior designer that'll help make your home beautiful, comfortable, and homey for everyone. You can even let your kids chime in with their ideas to help them look forward to their new home. It'll be a great and quick way to get your children excited about your next move.
Update Your Address
As you plan on moving to a different home, you need to ensure that you update your home address to your important documents to avoid delivering goods to your previous home. Nothing's more frustrating than waiting for a mail to arrive and finding out that it's delivered to your last home address. To avoid complications, you should update your new address as soon as you have your new home.
You can begin by updating your address to your legal documents, as they can take quite a long time to take effect. Furthermore, you can edit some of your addresses on your online shopping accounts as you might forget to change the settings, especially since your previous address would be set up as default.
Sell Your House
As you move into a new house, you'll need to sell your old one to add more funds to your account. However, you need to ensure that you get the most out of your house by selling it at a reasonable price.
Before selling your property on the market, you might want to hire a home inspector first so they can assess the condition and issues of your home. After giving you a complete report, you can begin updating and repairing them to keep your home in its tip-top shape. With a pristine home, you can increase your selling price and gather as many interested home buyers as possible.
Install Utilities
The last thing you'd want to happen when you move to your new home is to see that it doesn't have any electricity, water, or internet connection. To avoid any inconveniences, you should install your new home utilities as early as possible.
Preferably, you should call for the electricity, water, and internet service at least two weeks before your house moves. This should be enough for installing their services in your home, allowing you to be comfortable as you move in.
Consider Dropping Of Children At Day-Care
If you have little children with you who risk catching themselves in accidents from moving large furniture and large objects, you might want to consider dropping them off at the daycare to ensure their safety. This way, they can be away from home as you try to arrange everything, especially with those things they'd usually roam around with.
As you drop your children at daycare, maximize the day as much as possible. You can ask for help from your family and friends to make the packing day quick. Moreover, this can also help put the stress away as you can focus on packing rather than stressing about your children's safety.
Decluttering Your Home
As you move into your new home, you can't expect to bring everything you have with you. No matter how tidy your home is, there will always be some clutter that you need to leave behind and allow your new house to have a fresh new start. With that, you should begin decluttering your home as early as possible.
After decluttering your home, you can choose to hire a rubbish removal service or sell some of the good stuff at a moving-out sale. This way, you can minimize your rubbish and maximize your profits, which can help to fund your furniture shopping at the same time.
Pack Early
Moving to a different house can take quite a while, especially if you plan on moving interstate. There's nothing more frustrating than having a week left to pack only to find your home still full of clutter. To avoid any delays and other possible complications, you should pack as early as possible.
You should begin packing at least two months before your move-in day. This will give you enough time to declutter and put everything you need in a box. You can just leave your everyday items behind and pack them a week before your actual move-in date.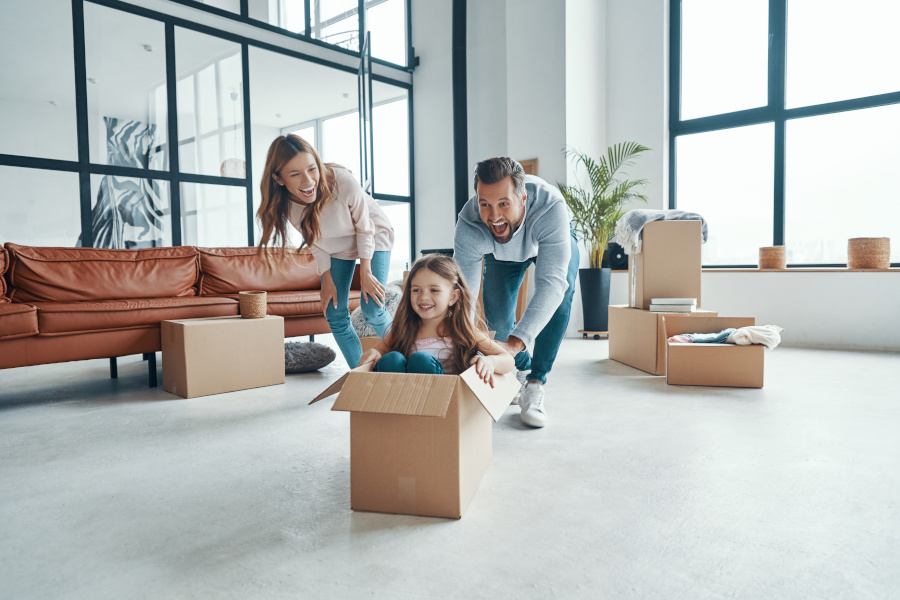 Create A Moving Checklist
When preparing for your next house move, it's common to forget plenty of things, as there's plenty of stuff you need to accomplish at the end of the day. To help keep yourself on track and avoid missing out on important details, you should create a moving checklist.
A moving checklist involves writing everything you need to achieve a smooth move. You can create a timeline about what you need to do within that certain period and what documents you need to accomplish. This can help avoid inconveniences and delays, allowing for a quick house move process.
Hire A Moving Company
A great way to move from houses seamlessly and effortlessly is by hiring a moving company. This way, you can carry everything you have in one go and avoid going back and forth as your vehicle can't accommodate all of your things in a single trip. This can provide maximum convenience and comfort for everyone as you move into a new home.
Apart from helping you transport your items, a moving company can also help to load and unload your things. Some might even offer a packing service, giving you maximum convenience as you can let them do all the hard work for you.
Look For Storage Company
If you can't bring everything with you to your new home and you don't want to throw things away, you should consider looking for a storage company instead. This way, you can keep your old items without having to put them into your new home, which you might not have enough room for.
As you look for a storage company, ensure they're still within your reasonable budget and are between your old and new home for quick access. Moreover, you can also use a storage company to temporarily store your furniture if you're planning to stage your current house to improve its appearance.
Host A Moving Away Party
Moving into a new home also means saying goodbye to your old one, which includes moving away from your family and friends. While you can always give a quick visit once in a while, things might never be the same as you need to build a new life in your new home. To say thank you to everyone who has made a significant impact on your life, you should host a moving away party.
A moving party helps you to bid your last goodbyes to everyone important to you. You can even host a separate party for your kids to let them feel comfortable as there won't be many adults around. This way, you can enjoy their company one last time and allow yourself to have a proper goodbye to your old home.
Takeaway
Relocating to a new house can be tricky as you need to do plenty of things to ensure a quick and smooth transition. Moreover, you also need to provide your children's comfortability as living in a different environment is a big deal for them, especially since they're moving away from their friends. With the right planning and discussion, you should allow everyone in your family to be comfortable with your house move and be excited about what new adventure awaits them.