Buying or selling a home is a big financial decision, and it is important to have a good real estate broker on your side. A good broker can help you navigate the complex real estate market and get the best possible deal.
When choosing a real estate broker, there are a few important questions you should ask. These questions will help you assess the broker's experience, qualifications, and marketing strategies.
In this article, we will discuss some of the most important questions to ask before you hire a real estate broker. We will also provide some additional tips for choosing a good broker.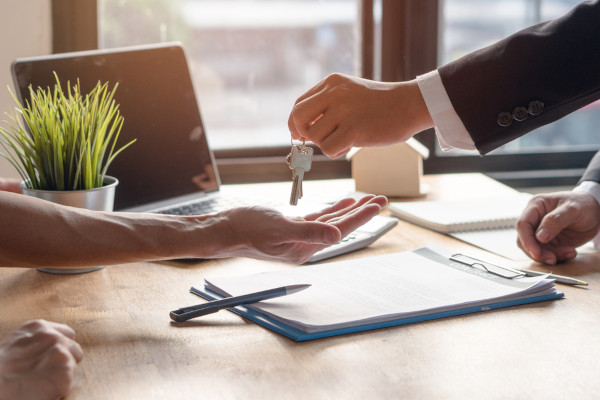 Questions to Ask
What is your experience in the real estate market? How long have you been a broker? What areas do you specialize in?
How many homes have you sold in the past year? This is a good indicator of their experience and success rate.
What is your commission rate? Be sure to understand how much you will pay the broker in commission, and whether there are any additional fees.
How will you market my property? What marketing strategies will you use to reach potential buyers?
How often will you communicate with me? It is important to have regular communication with your broker so that you are kept updated on the progress of your sale.
What are your availability and hours? Make sure that the broker you choose is available to meet your needs and work with your schedule.
What are your strengths and weaknesses as a broker? Be sure to ask the broker about their strengths and weaknesses so that you can get a sense of their fit for your needs.
Can you provide me with references? It is always a good idea to get references from previous clients so that you can hear about their experiences with the broker.
In addition to these questions, you may also want to ask about the broker's education and training, their membership in any professional organizations, and their availability to attend closings.
It is important to interview several brokers before making a decision. This will help you find the best broker for your needs and ensure that you have a positive experience selling or buying a home.
Additional Tips Before Choosing a Real Estate Broker
Get referrals from friends, family, or colleagues.
Do your research online and read reviews.
Interview several brokers before making a decision.
Trust your gut instinct. If you don't feel comfortable with a broker, don't hire them.
Hiring a real estate broker is an important decision. By asking the right questions and doing your research, you can find the best broker for your needs and ensure a smooth and successful real estate transaction.