Keeping the floor of your home spick and span is one of the most challenging parts of home cleaning, particularly if you are a pet owner or have small kids. Luckily, there are now more convenient and hassle-free ways to take up less of your time.
Gone are the days of lugging heavy, traditional vacuums around looking for plug sockets and making sure the cord remains untangled. Cordless vacuum cleaners have made cleaning both easy and effortless, and these lightweight yet powerful appliances ensure a straightforward and versatile cleaning experience.
The cordless vacuum cleaners available today offer excellent performance and high levels of suction power. They are powered by rechargeable batteries, so you do not have to worry about dealing with unwieldy electric cords. However, you might need a vacuum battery replacement after a few years of use to ensure their optimal performance.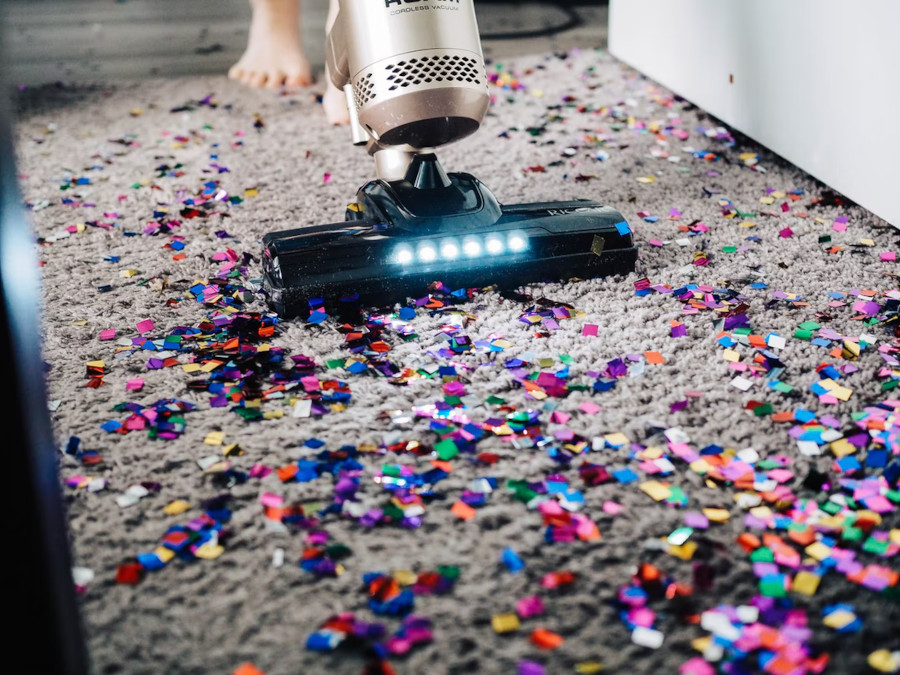 Advantages and disadvantages of cordless vacuum cleaners
Before finding out if a cordless vacuum cleaner is suitable for your home, let's talk about its advantages and disadvantages to get a clearer perspective:
Advantages of cordless vacuum cleaners
There are many advantages of cordless vacuum cleaners. These include:
Fast and flexible cleaning
Vacuuming with a cordless vacuum cleaner takes less time because these units do not need to be connected to an electric source. You can carry them to any room in the house without worrying about cylinders and cables.
Movement is not restricted, which boosts productivity. Field tests show that cordless units clean 30% faster compared to their corded counterparts.
Ease of use
When you use cordless vacuum cleaners, you do not need to worry about changing the power outlet and maneuvering the cord. As a result, you can better focus on creating a clean place.
In addition, cordless units are relatively lightweight and easy to hold. You can clean walls and top surfaces quickly and effortlessly in no time at all. Storing cordless units is also very easy because of their compact nature. You can also wall mount them anywhere as no cables are dangling down..
Versatile
The best thing about cordless vacuum cleaners is that they are versatile. They can handle different types of flooring, from a thick carpet to a hardwood floor, from tiles through to linoleum. They are easy to maneuver, so dust and debris don't stand a chance!
Not only that, but they can be used to clean your home, car, or office wherever there is dust or a spill. Whether you need to clean the attic, remove sand from the seat of your car after a picnic, or vacuum the stairwells, these cordless vacuum cleaners are perfect for the job.
Safe
Since there are no cables hanging that could cause tripping, cordless vacuum cleaners are safer than corded units. They are also ideal for use in crowded places as there is no danger of anybody tripping over even if left unattended. Also, cordless vacuums are powered by rechargeable batteries that are safer than electricity.
Low maintenance
The simple maintenance of cordless vacuum cleaners makes them quite handy. Cleaning their filters can be quite a hassle, whereas it is much easier to clean the dirt from cordless units. You just need to take out the filter, wash it, and place it back into the slot.
Accessibility
Most cordless vacuum cleaners come with wall mounts, making them perfect for quick clean-up jobs. You can just grab them instead of rifling through the cupboard to get to your vacuum cleaner. The ergonomic attachments of cordless units, together with their lightweight design, make it easier to clean hard-to-reach places.
Disadvantages of cordless vacuum cleaners
Cordless vacuum cleaners also have some disadvantages:
Battery Life
The main concern with cordless vacuum cleaners is their low battery life. Most units last for about 25-45 minutes. Although some units can last for more than an hour, they are pretty expensive. Plus, if you use a cleaner in high-power mode or have lots of carpets to vacuum, you may find the battery life dropping dramatically.
It is also vital to take into account the time it takes to recharge a cordless vacuum cleaner. This can vary from an hour to up to sixteen hours. Cheaper models may take longer to recharge, which can be pretty frustrating if you are in the middle of vacuuming your lounge and your battery dies. Long battery life, on the other hand, can be worthless if the vacuum cleaner does not clean efficiently.
Dust Capacity
A cordless vacuum cleaner's dust capacity is drastically less than a corded one. You may be able to save time while vacuuming with a cordless unit; however, you are likely to spend more time emptying and cleaning the filters.
If you do not clean them regularly, the vacuums get blocked up and become less effective at picking up dirt. This becomes more problematic if you are an allergy sufferer, as it means regular contact with dust.
Expensive
Compared to corded vacuum cleaners, cordless units are more expensive and may not fit everyone's budget.
Tips to buying cordless vacuum cleaners
If you are thinking of buying a cordless vacuum cleaner, make sure that you first determine the answer to these questions:
What type will suit you best? Upright or stick?
Have any specific cleaning needs? Do you own a pet, or are you concerned about the air quality?
Is it suitable for your living space?
What about suction power? Is it any good?
What is the run time on a single charge?
Does it carry all the attachments that you need?
Is a Cordless Vacuum Cleaner Right for Me?
As you can see, cordless vacuum cleaners come with several features that provide you with freedom and flexibility. However, they are best for people:
Looking for a quick cleaning solution
With small homes and less carpet
Who have trouble carrying the bulky corded vacuum cleaners around
So if you fit the bill, then let's go shopping!