Moving To The Hub: Life In Boston
The capital of Massachusetts, Boston goes by a lot of names - Cradle of modern American Civilization, the Cradle of Liberty, Puritan City, Athens of America, the City of Kind Hearts, the hub and many more.
Moving to Boston can be the start of a new life - an exciting life that you have been waiting for. Since it's been founded, a steady stream of people from different walks of life and backgrounds has been arriving at Boston from all over the world to find a new beginning in the New World.
The Irish and the Italian immigrants settled down by large numbers at the beginning of the 19th century, specifically in South Boston and North End. Both areas still portray the culture of their native countries and you will surely experience the culture and traditions when living in those areas.
Apart from a rich and robust history, what else can Boston offer? You have seen the city in enough TV shows and are familiar with the New England accent, now it's time to get familiar with everything the city has to offer in real life.
Before we dive deeper into why you should move to Boston, you should prepare yourself for a life transforming move with lots of changes in all aspects of your life. The big move will require a lot of planning and logistics too. To make the move easier, look into the freight forwarder directory and find a suitable company to shoulder the burden of moving.
Things to do in Boston
If North American team sports is your thing, Boston will be your heaven. For any sports fan, life in Boston will be colorful. The four biggest and most successful sports teams of major leagues are home to Boston - the Patriots, Bruins, Celtics and the Red Sox. From major tournaments to local playoffs, Boston will keep you at the edge of your seat watching these games in real time at one of their many stadiums.
You can either spend your free time visiting stadiums and watching ball games or check out the music scene of Boston. If you are an avid music fan, you should know Boston has a superb reputation for every genre of music. Yes, every genre!
For history lovers, this city has a myriad of lanes and alleys to explore. The most popular for tourists and locals alike is the Freedom Trail, a walk along a red brick path that takes you to sixteen of the most important historical sites of the American Revolution. It is called the Cradle of American Civilization for a reason. Boston has an abundance of historic sites to excite the history buffs!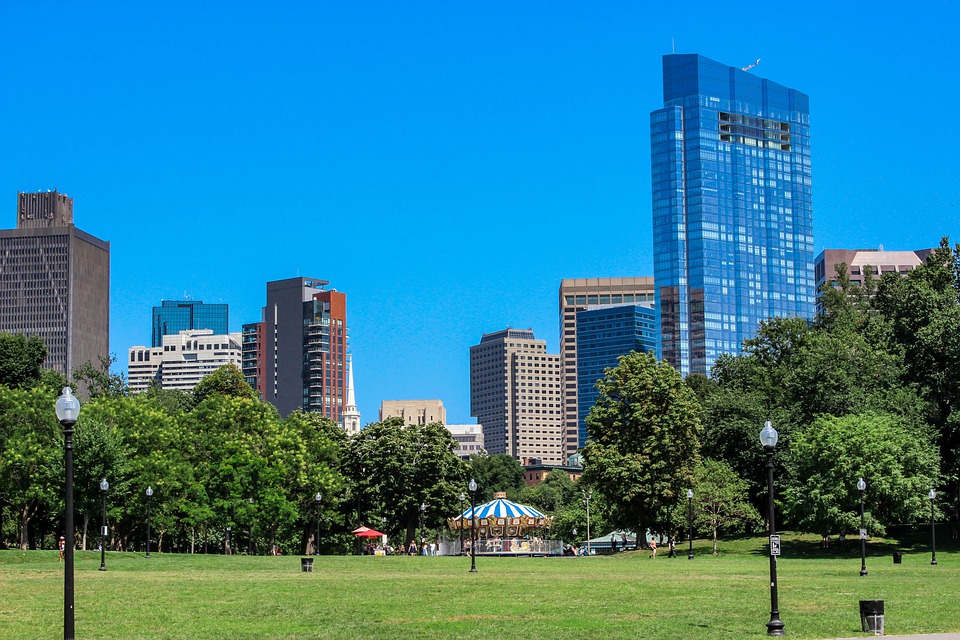 Academics In Boston
Home of Harvard University and MIT, Boston is world-renowned for its superb education system. Boston and neighboring Cambridge harbors more than 250,000 students and has a very lively student life.
Education can be the biggest asset for an expat to move to Boston. Not just institutions of higher education, Boston boasts one of the oldest and most successful public school systems in America.
If you feel the public school system is not for your child, you can choose from the various private schools available in Boston. French and German background schools also offer bilingual classes and some even offer an International Baccalaureate diploma to prepare your child for a global academic life outside of America.
How Safe Is Boston?
Boston is a big metropolitan city, and like all big metro cities, crimes and news of it can be hard to avoid. You might have seen shows and movies portraying Boston as a violent city but rest assured that is not the case in real life. Your expat life in Boston can be quite uneventful and pleasant if you steer clear of certain neighborhoods and don't wander off alone at night. This stands for any major city in the world.
Healthcare In Boston
As we are already aware, unfortunately, America is the only first-world nation without a universal healthcare system. There are few options available such as Medicare for pensioners and Medicaid for people working for minimum wages. The Affordable Care Act 2010 also hopes to make healthcare more affordable and within reach for the less fortunate. The fate of that Act may be in question, but there will always be options.
You don't need to be worried about the quality of healthcare. If you can afford it, Boston offers every imaginable treatment available. It is home to larger centers of medical research and it houses over 30 medical institutions, specialized clinics, and hospitals. So money can buy you top notch healthcare in Boston
The best plan would be to negotiate for a health insurance plan with your employer. Be aware that it will never cover a hundred percent of the expenses but you can negotiate a good plan including your family and dependents. You can also opt for health insurance directly without the help of your employer but it will be expensive
Best Places To Live In Boston
Boston is brimming with people from every ethnicity and diverse cultures. It's an interesting mix and every neighborhood has something to offer. Depending on your budget, you can find a suitable place to call home without any trouble.
Beacon Hill - Adorned with cobblestoned pathways that are well-lit with gas street lights and rows of historical houses, Beacon Hill is one of the most beautiful neighborhoods of Boston. A two-bedroom rent would set you back $3000 US a month.
South Boston - This is a predominantly Irish Catholic neighborhood but recent times have seen a surge of new graduates and young families flock to live in this neighborhood. With waterfront access and numerous new developments to choose from, this neighborhood will cost you $2500 dollars a month for a two bedroom apartment.
Back Bay - Home of the more affluent, you will be paying $3500 dollars a month for a two-bedroom home here.
Cambridge - Neighbor to Harvard and MIT, this is the home to over-achieving students. A quiet environment with all the city amenities and picturesque neighborhoods has been drawing more and more people to Cambridge. The average rent in Cambridge as of March 2020 is $3264/month for a two-bedroom apartment.
Quincy - Quincy has a strong population of Asian residents and is brimming with tasty pho and ramen restaurants in every corner. You can rent a two-bedroom condo with a great skyline view of Boston for $2250 dollars.
Worcester - Pronounced as Woo-stah, this is a densely populated area with over 150,000 residents. It's an hour drive away from Boston, this small town has lower housing costs and a very cozy appeal to it. A 2-bedroom here comes in at an affordable $1800/month.
Belmont - If you are looking for a quieter suburb than Cambridge and Boston, Belmont is the place for you. It's primarily residential and it has abundant green space to offer. If you want to settle down here, you might have to purchase a large single-family home for a whopping $800,000 to $900,000 US dollars.
Last Words
Before you set your heart on moving to Boston, figure out first if you can afford to live there. The cost of living is above the national average and it is more expensive than Chicago, Los Angeles, Miami, and Dallas.
Finding a job can also be a harder task than you imagined as it's highly competitive but the opportunities are also greater. Boston is famous for 3 fields of industries - finance, technology, and life sciences. Top employers include Putnam Investments, Wellington Management, Google, Amazon, Microsoft, Novartis, and Pfizer. There are also tons of startups offering benefits and stock options.
And, there you have it! Life in Boston can be hectic and crowded but it can also be the new beginning you have been searching for. The pros far outweigh the cons when it comes to Boston.,So, what's stopping you? Boston is waiting for you!
This article was published 4/13/2020.