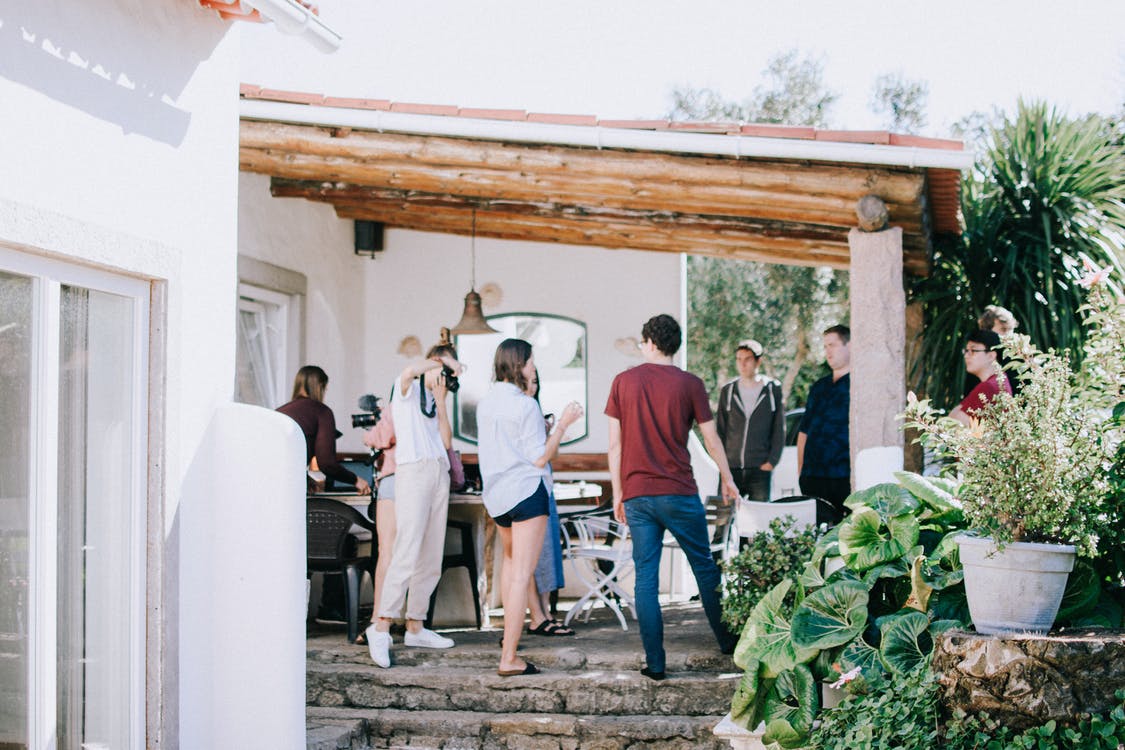 Welcoming new neighbors into a neighborhood is an important way to create a sense of community and to make newcomers feel comfortable and at home. Here are a few ways to do so:
Introduce yourself: One of the simplest and most effective ways to welcome new neighbors is to introduce yourself in person. This can be done by knocking on their door, or by saying hello and introducing yourself when you see them outside. This will help to break the ice and make them feel more comfortable in their new surroundings.
Host a neighborhood welcome event: Consider hosting a neighborhood welcome event, such as a block party, a potluck dinner, or a community picnic. This can be a great way to introduce new neighbors to the community and to give them an opportunity to meet their new neighbors and make connections.
Provide helpful information: Provide new neighbors with helpful information about the neighborhood, such as a map of the area, information about schools, community events, and local businesses. This will help them to feel more comfortable and to settle in more quickly.
Offer to help: Offer to help new neighbors with tasks such as carrying groceries, walking their dog, or helping them to unpack. This will help to build a sense of community and to make them feel more at home.
Be inclusive: Make sure that everyone is included in neighborhood events, gatherings and activities. Be mindful of the diversity of your neighborhood and find ways to make everyone feel welcome and included.

Invite them over: Invite new neighbors over for dinner or a cup of coffee, this could be a great way to establish new friendships and provide a welcoming environment for them to feel comfortable.
Online presence: Consider creating a social media group for your neighborhood, it could be a great way to keep everyone informed about neighborhood events, and it also provides an easy way for new neighbors to connect with others in the community.
Share community resources: Share any community resources such as community gardens, playgrounds, parks, and gyms with your new neighbors. This will help them to become familiar with the area and will give them an opportunity to explore the community.

Get involved in local organizations: Encourage new neighbors to get involved in local organizations such as neighborhood associations, community groups, or volunteer organizations. This will help them to meet new people, get involved in local issues, and make a positive impact in the community.
Follow-up: Remember to follow up with new neighbors after their first few weeks of living in the area. Ask them how they are adjusting to the neighborhood, and if there's anything you can do to help. Additionally, ask for their contact information so you can stay in touch and continue to make them feel welcomed.
Lastly, remember that welcoming new neighbors is not a one-time event, it's a continuous process. Keep showing them kindness, include them in neighborhood events, and be a good neighbor. Helping them to feel comfortable in their new surroundings will lead to a stronger and more cohesive community for everyone