Selling a home in an undesirable location isn't an easy task. After all, location is the first thing prospective buyers consider when looking for a house.
Several factors might make prospective buyers perceive a particular area as a desirable or undesirable place to live. Whatever the reason for the perception, locations can have a significant impact on a home's value. Keep reading to learn tips on how to sell a house in a bad neighborhood.
Signs Your Home is in a Bad Neighborhood
The following types of locations tend to affect any property's market value negatively:
Noisy surroundings
Main thoroughfares with Heavy traffic
Railroad tracks
Commercial or industrial properties
High crime rates
Waste, electrical, or nuclear facilities
Cemeteries
Areas prone to weather damage
Airports or freeways
Landfills
Government housing or buildings
Nearby farms or factories that produce unpleasant odors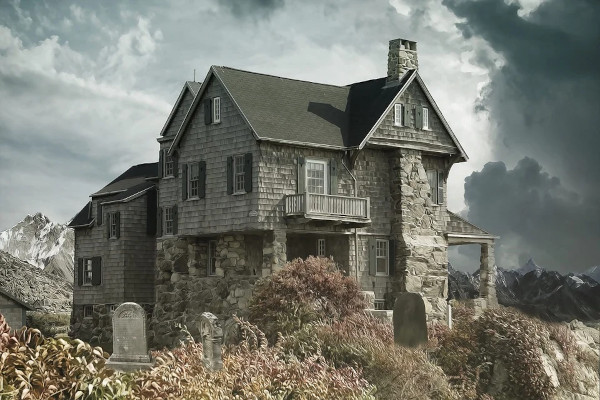 Tips to Sell a Home in an Undesirable Location
You can improve your chances of selling your house in a bad neighborhood with these four tips:
1. Give A Desirable Address
Many routes can take a person to property. Give prospective buyers the way that showcases the best parts of your neighborhood.
2. Lower the price
If your house has been sitting on the market for too long, it may be because your asking price is a bit too high. Do a quick research to find out how much similar properties in the area are selling for, and compare it to your asking price.
3. Offer Incentives
You can convince potential buyers to buy any property with the right incentives. Incentives usually include covering all closing costs and fees or making some improvements.
4. Repair and Refresh
While an undesirable location can be a big turn-off for most prospective buyers, many house hunters will weigh in other aspects over the location, including its condition. Minor home improvements and repairs can significantly enhance your home's look and feel. Updating the lighting, painting your house's trim and siding, and staining your deck are all excellent ways to improve your home's interior and exterior spaces without spending too much.
5. Stage Your Home
A neat, beautiful, and well-kept home will have a positive impact on buyers. Home staging is a method that combines decorating and marketing to ensure your home is as welcoming and appealing as possible. Pro stagers use furniture, decor, and lighting to give prospective buyers an excellent first impression of the house.
6. Sell As-Is to a Cash Homebuyer
If you're unable or unwilling to invest time and money to make repairs or improvements to your home, selling it as-is to a reliable home buying company could be a perfect fit.
Most home buying companies' selling process involves these three easy steps:
Contact a reputable home buying company in Texas, and provide them with your home's necessary information.
If your home meets their buying criteria, they will have a professional seller visit your property.
Wait for a fair, all-cash offer and close on your timeline.
Selling Your Home to a Home Buyers: Your Best Choice
Location plays a significant role in real estate. Homebuyers offer cash for houses in Hill Country Village, TX, regardless of their location or condition. If you are interested in a fast and hassle-free selling process, a home buying company is your best choice.