Are you ready to buy a home? Purchasing a home is one of the most significant financial decisions you'll ever make. Here are eight things to consider before purchasing a house, from determining the cost to why you should employ a real estate agent: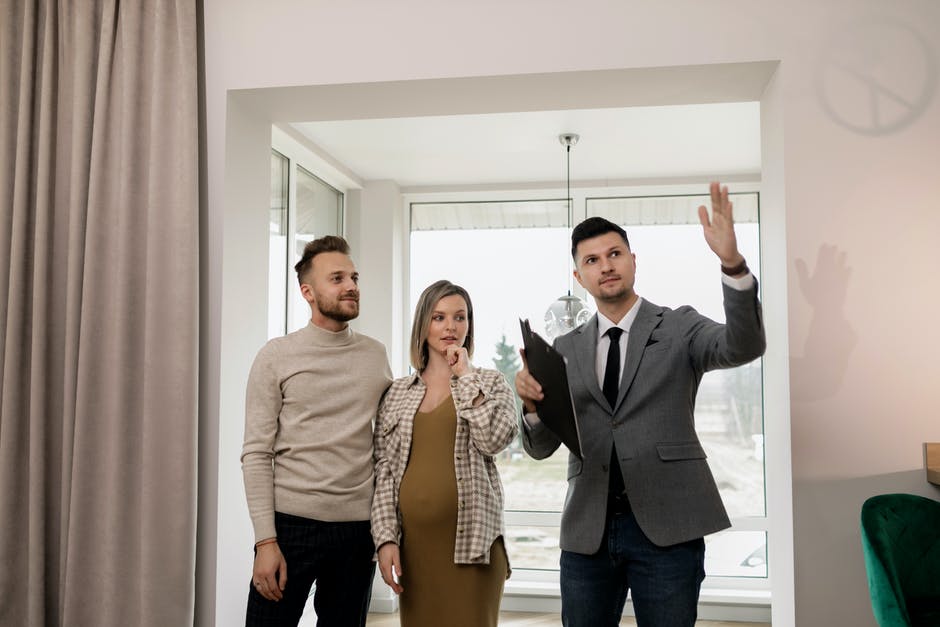 1. Hire a reputable real estate agent or a site to assist you with your real estate transaction
.
We all know that realtors take a percentage of the selling price of a property, which makes some people cautious about utilizing them since they believe it will raise the overall cost. Please keep in mind that the fee is paid by the seller, not the buyer. If you're not saving money, then things aren't working out for you. A qualified real estate agent that works for you can protect your interests and walk you through the entire purchase process, from negotiations to home inspections. On the other hand you can use this site to circumvent agents and agencies.
2. Keep in mind that purchasing a house involves signing a deal
.
When you buy a property, you must complete certain paperwork. There are also additional papers to sign. Many of the documents reviewed appear to be "standard" home purchase contracts with limited room for discussion. That is incorrect. Contracts are meant to be bargained over. You are not required to sign a typical contract. If you want extra time to study your inspection, forgo a radon test, or make a purchase contingent on mortgage approval,
3. Don't buy a home only because you have one now
.
Purchasing a property is likely to be one of the largest financial commitments you'll take in your life. Before agreeing to acquire what you believe to be your ideal house, think about long-term objectives. Do you want to stay in your present career? Are you considering marriage? Do you wish to start a family? Depending on the market and your mortgage terms, it may take five to seven years for genuine equity to be depleted. If you're not sure whether or not your home will be the one for you in a few years, keep looking.
4. Consider how much you're willing to invest
.
I'm not just talking about your mortgage here. The rules of your state typically apply when you are married, and how your assets are handled and divided in the event of a divorce if you get divorced. When you're not married, the same regulations may or may not apply. If you're considering a long-term purchase, it implies you must think about the future. If you're buying a house with someone other than your spouse, prepare a backup strategy in case things don't work out as planned. Titling and mortgage payments, as well as responsibility and maintenance should all be covered in writing.
5. What if your dream home is one that needs a lot of work?
It's not uncommon for people to fall in love with the perfect house, but find themselves dreaming about how they could make it their own. If this sounds like you - consider purchasing an already-livable property rather than paying big bucks on something without any personalization or customization options!
6. Purchase a home that you are confident you can afford.
This may not be the same as the amount your mortgage provider thinks you can afford. When we first bought our house, we were accepted for a mortgage that was nearly three times what we ended up paying. When we were fresh out of law school and working for well-known businesses, our finances appeared to be great in paper. However, as we weren't sure our income and expenses would stay the same, we lowered our expectations. We were right: two years later, when the economy began to deteriorate, we launched our own firm. We were able to keep up with our payments due to the fact that the house was less expensive. So, what is the best proportion to use? Some lenders believe that you may make mortgage payments of about 1/3 of your gross income, while others believe that housing-related costs, such as mortgage and insurance, would take up close to 28% of your gross income. There are a handful of things to consider, such as your anticipated revenue, interest rates, mortgage type, and the market. Inquire with your mortgage broker for help determining what's going on.
7. Don't be too concerned about the purchase price.
The purchase price is just one component of home ownership; make sure to take into account all of your possible new house's associated costs. You'll need extra money to pay for your mortgage, furnishings, and other home expenses. This is in addition to your regular monthly payments. You will also have to pay homeowner association fees and real estate taxes, which may add up quickly depending on where you reside. Maintenance is not the only thing that might be pricey; house renovations can also be.
8. Consider your student loan debt.
As a result of the housing crisis, lending restrictions have been tightened. Student debt is treated as if it were actual debt, which is an inconvenience in and of itself. A borrower with student debts deferred for more than 12 months previously had the ability to deduct those obligations from their totals; however, as a result of the new law, a borrower is now charged 2% of the outstanding amount of his or her student loan in order to calculate purchasing power.
In this blog post, we've shared ten important questions to ask yourself before purchasing a home. We hope that these insights will help you make the best decision for your future and keep in mind what's truly most important when it comes to buying a house. If you're still unsure about anything or want more advice don't hesitate to reach out! What do you think? How many of these 8 things have been on your checklist as well?