A porch makes a home's exterior visible to the world. However, since the porch is the first impression a visitor sees, it is vital to ensure that it has an attractive design that helps to let your creativity shine. No one wants to look at a boring porch. They need to be inviting and accessible to the eyes. But these beautiful structures don't just happen by themselves. This post will show you how to design a lovely porch that doesn't look like everyone else's.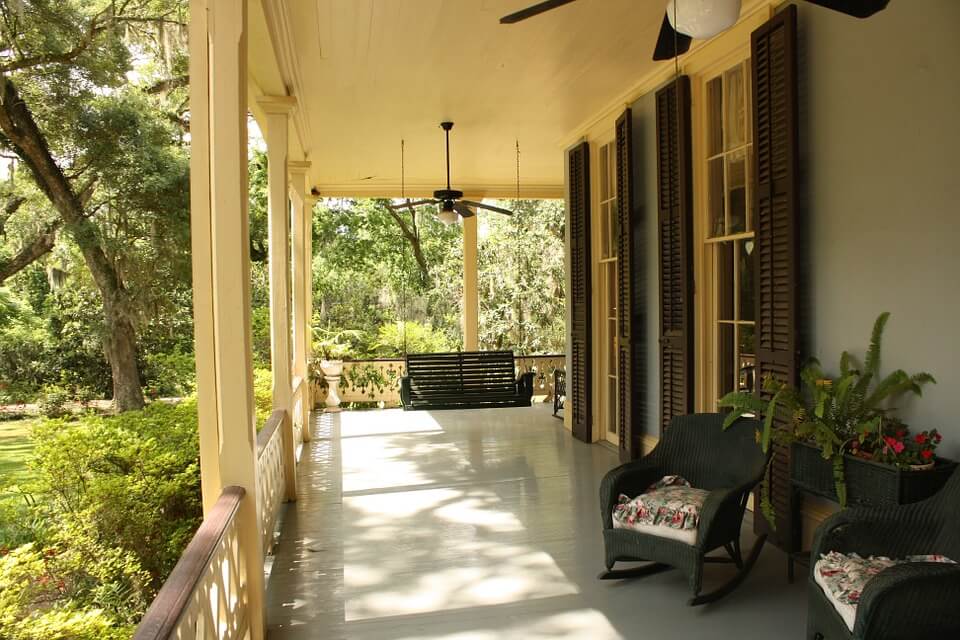 What Your Porch Says About You
A porch is a space that connects your house to the outdoors. It is one of the essential elements in the design of your home. It's great for relaxing with friends, watching the sunset, or just for watching the world go by. It is the very first thing that people will see when they visit you, so it is vital to make an effort in its design. Furthermore, if you are attempting to sell your home, you will discover that it can potentially make or break the sale. Nonetheless, even if you are not selling your home, your porch will say a lot about the type of person you are. So if your porch needs a renovation, or you want to build a new one, some tips will allow you to flex your creative muscles and make the porch of your dreams.
Consider The Size Of Your Porch
Your home's size and location will determine its scope. Therefore you should plan this stage carefully to get the right size that suits the area available. Some things to consider include:
What you will use it for: If you plan to relax outside the front of your home with a comfy chair and table, you might not need a larger size. However, if you plan on entertaining, then you will need more space.
How much you want it to extend into your garden: It will inevitably stretch out of the front of your house, but the question you will need to ask yourself is how much of your front yard you are willing to sacrifice.
Will it have a roof: Some porches have smaller lips coming off the roof. While this takes up less space and allows more sunlight, it is also a disadvantage when there's bad weather.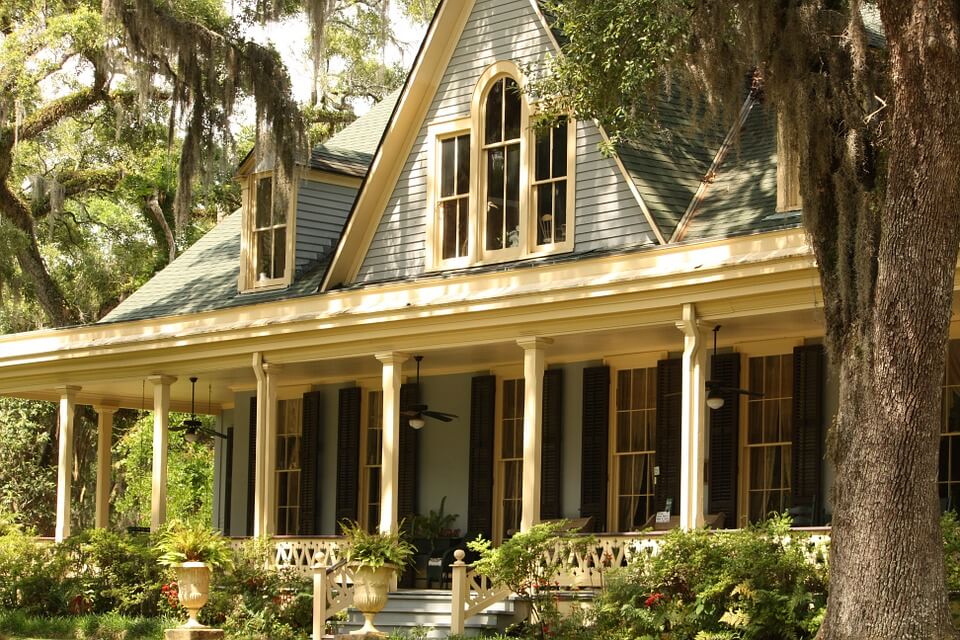 Choose Your Roof
Your porch's roof is an important aspect that you should consider carefully. As previously mentioned, there are a few options to choose from, each with upsides and downsides.
Awning
Awnings protect your home from harsh elements, and they add a lot of style to your outdoor space. Awnings are also beneficial in cold weather, especially in the winter, as they allow you to use the area even when raining. However, you must choose a reputable awning supplier who will measure your porch and fit it correctly. This is essential because if you select a poor-quality awning, it can cause more issues down the line. There are several types of awning to choose from, such as:
Retractable
Fixed
Portable
For a porch, it is recommended to go for the first and second choices as they provide more stability during bad weather.
Connect The Inside With The Outside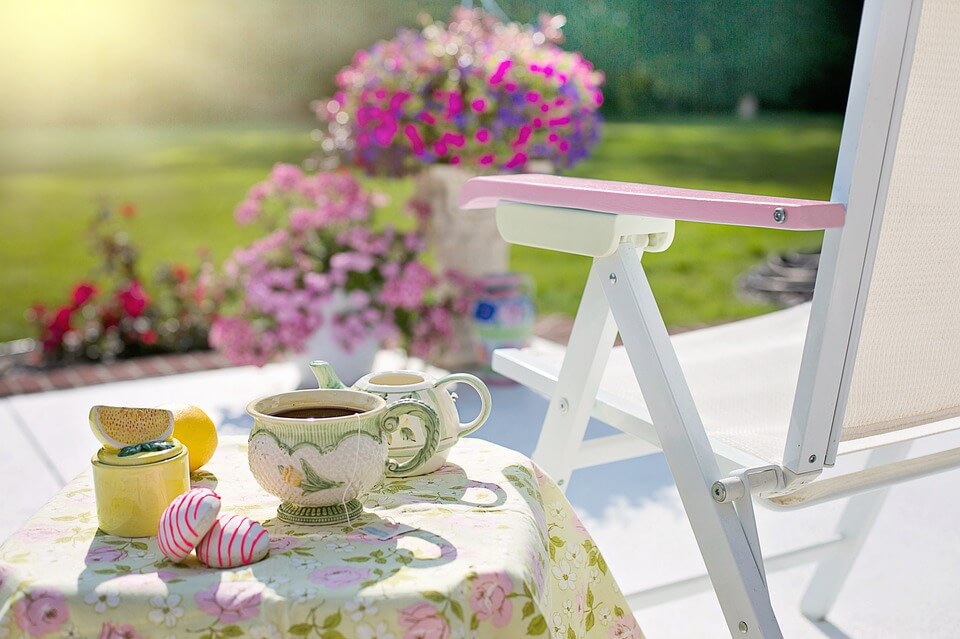 Maintaining a good "flow" is essential if you want to keep good energy in your house. However, this relates to more than Feng Shui, and it will again depend on what you plan on using it for. For example, if you entertain a lot, having access to your kitchen or yard might be a good idea. As a result, you should design an exit that is easily accessible but also blends seamlessly into the building.
Use An Inviting Color Scheme
Using color as the basis of your design will add a unique style to the structure, just as it does inside your home. The following are just a few of the most common exterior colors:
White: Choosing a classic, crisp white color for the exterior of your home is a great choice you can't go wrong with, especially when you add a pop of color on your front door.
Taupe: It's easy to customize the exterior of your home with taupe paint since it comes in many colors like green and grey.
Light gray: It is a trending exterior color that lends your home a sleek and modern appearance.
Gray-blue: You can add more warmth and personality to your home by choosing gray-blue instead of a typical gray.
Mint green: While still feeling full-bodied and trendy, mint green provides a distinctly calm tone.
Pale yellow: Warm and inviting, pale yellow hues can add warmth to your house without being intrusive or making it stand out in your neighborhood.
Burgundy: The exterior of your home will have a traditional feel to it but still have a bit of personality with this deep red.
Add Plants
You will significantly enhance your porch by adding flowerpots and other floral decorations. There is no sense in worrying about what you will use it for at this stage since plants are always a good idea. If you felt a bit more adventurous, you could substitute basic plants for exciting and colorful vegetables like chili, tomato, or bell peppers.
Choose The Right Lighting
Good lighting isn't just about accentuating your features; it can also improve the way you look and feel. If you use a combination of soft and hard light, you will be able to change the feeling you want to convey. Fairy lights wound around the porch columns can also be a beautiful feature that gives the place a sense of intrigue and wonder. Fairy lighting is excellent if you have children or grandchildren as it can make the place somewhere special to hang out together.
Designing a porch can sound like a challenging task, but you should look at it as a way to express yourself and your home. It is possible to create a great-looking porch in many ways, from choosing how you will use the porch to what color scheme you will paint it.