How to Create a Standout Vacation Rental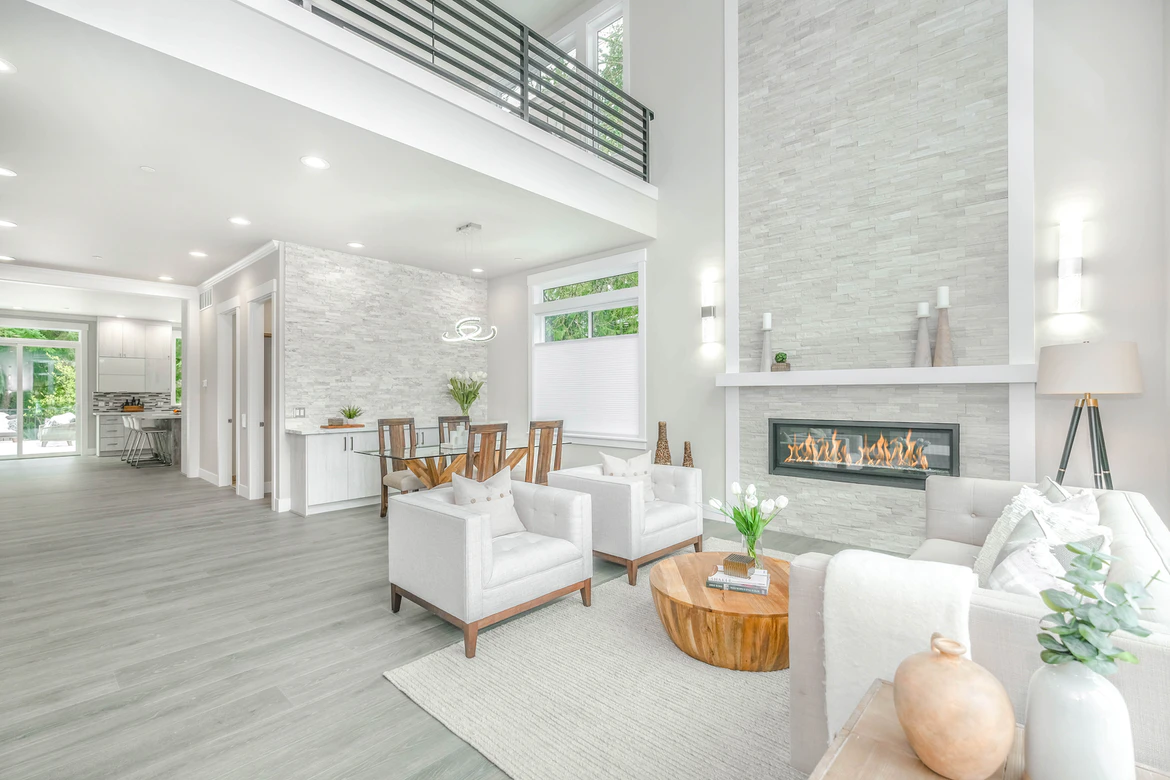 Renting out a vacation home is one of the most effective ways to ensure yourself a stable passive income, and thanks to services like HomeAway or Airbnb, it's nearly effortless to manage.
However, to attract more guests and make such an extra income source profitable, you need to make your vacation rental stand out from the fierce competition. Additionally, it's vital to furnish and decorate the space to look attractive but also to withstand the wear and tear of the constantly changing renters.
In the article below, we will share several valuable tips to create a standout vacation rental. Apart from analysing the rental market in your local area, you should also use sturdy materials, choose a neutral interior design style, decorate the space with purpose and add a few thoughtful touches.
Continue reading to get more ideas on providing your renters with an exceptional experience:
Analyse Local Competition
The first thing you need to do before renting out a vacation home is to take a look at how other properties in the area are marketed. Search for similar listings on the internet and see what you can learn from them. You can browse through the listings in your local area and take note of the images displayed, their descriptions, and the prices they offer. If a property has good photos and an enticing description, chances are it will be booked quite fast. So, if you want to become more competitive, you need to make sure yours looks as good.
Of course, there is more to a unique vacation rental experience than just having great photos. You need to make sure that your listing is well-presented, with all the amenities and features highlighted in a clear and concise way.
Choose Durable Materials
Besides the interior design style and colour scheme, it's crucial to consider the materials you will use for decorating the space. It's best to stick to sturdy materials that will withstand frequent renters' wear and tear.
For example, while some homeowners may want to use living room area rugs or carpets with unique designs to make their homes distinctive, this is not advisable because such rugs are likely to get damaged. According to the ID flooring experts, instead of investing in ornate designs or intricate patterns, it's better to opt for durable, low-maintenance materials like hardwood floors, marble tiles, porcelain floor tiles, or even concrete.
Choose a Neutral Interior Design Style
It's better to opt for a neutral interior design style for your vacation home because this will allow you to easily change the interior décor and make it fit any kind of occasion or event. A neutral colour scheme means that you can add a few special touches while still keeping the overall look of your property fresh and bright.
The size of the property and its location should also be taken into account when determining your interior design. A smaller space, such as a studio or a one-bedroom apartment, would be best with a minimalistic décor, whereas a larger property could look better with some ornately-designed pieces and decorative elements. Similarly, a beach house will be decorated differently than a cabin in the mountains.
Add a Few Thoughtful Touches
Apart from making your vacation rental stand out from the competition and choosing a clean and functional design style, you should also add a few thoughtful touches which will make a lasting impression on your guests. For example, you can include some welcoming amenities like a welcome basket filled with snacks, drinks, local brochures, or nearby coffee shop coupons.
It's also a good idea to place a few decorative items to allow your guests to feel at home more quickly. For instance, you can add a few candles and flowers to create a tranquil atmosphere they can enjoy after exhausting days of sightseeing. Additionally, you should include some toiletries in case your guests forget something at home.
Offer a Clean and Functional Space
The final step to creating a standout vacation rental is to offer your guests a clean and functional space where they will feel at ease right away. You need to ensure that all the amenities are working properly, everything is clean, and there are no unpleasant odours in the house. If you don't have time to clean the house, you can hire a cleaning service or ask another family member to help you out.
If your area is prone to cold weather, you should also make sure that there are extra blankets, pillows, and firewood so they can stay warm and cozy. It goes without saying that the heating and cooling systems should be working properly.
Final Thoughts
Renting out a vacation home may be an incredibly profitable investment and provide you with a considerable source of additional income. However, to reap the benefits, you need to approach it correctly.
Creating a standout vacation rental is not only about having great photos and listing descriptions but also about providing your guests with a high-quality experience. You need to make sure that your property is tidy, cozy, and bright, which will allow your guests to feel at home. This will not only make your property more attractive but also ensure you pay a few visits in the future.
Happy renting!