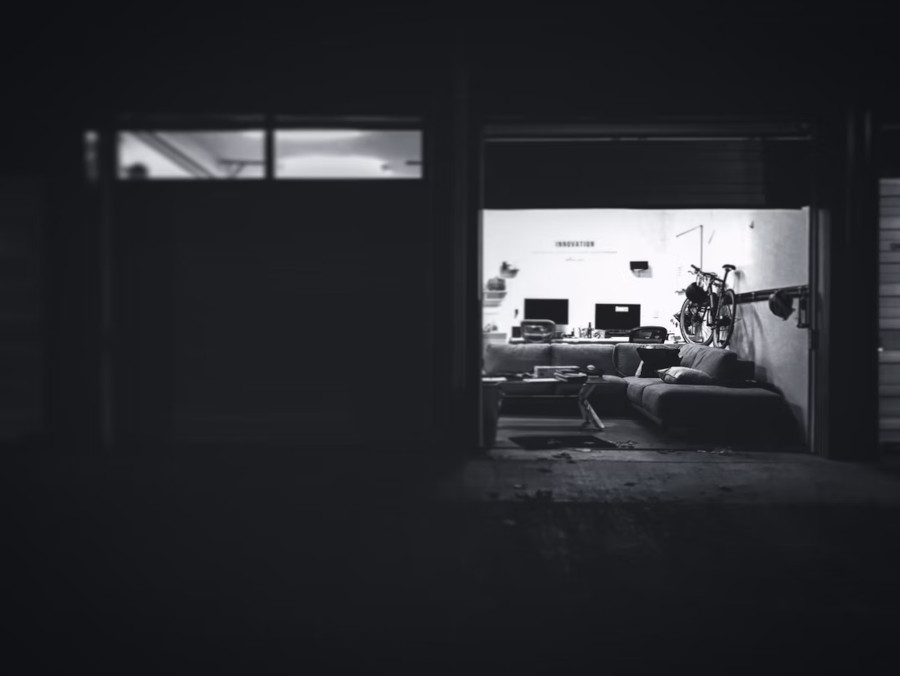 Have you ever felt like you need a little of your own space in the house where you could store all your stuff, relax and pursue your hobbies, whether they are playing video games or crafting DIY projects? Well, every guy deserves to have a man cave, and even though it seems like a costly investment, there are a lot of ways to achieve this dream on a budget, with the most convenient option being converting your garage.
This means that you will have to declutter the space, improve its insulation, install proper lighting, and most importantly, furnish it to look stylish according to your preferences, then bring in all the tools and gadgets related to your hobbies. The best way to achieve this is first to lay down a plan and then follow it through to avoid wasting time or money on unnecessary things. So, join us as we go through all the steps below.
Declutter Your Garage
Before you start a proper renovation, you need to declutter your garage. It is a place where you often store your tools, car, and other random stuff that you don't have room for in your house, so it's no wonder that a typical garage is a bit of a mess. However, keeping it clean will make it not only tidier and more functional but also safer. As such, to declutter it, you need to sort through all the stuff that you don't use and throw away, sell or donate those items.
If your garage is too cluttered and you have no idea how to approach it, you can start with clearing the floor and throwing away any trash. Then, you need to organize the items that you want to keep in separate boxes and label them according to their functions. This way, you will be able to easily find things when you need them.
Insulate the Garage
Insulating the garage is necessary to keep it warm and dry. If you're converting your garage, then it's most likely that it doesn't have proper insulation, or at least not one sufficient for you to comfortably use it in the winter. It may be costly when you look at insulation materials, so instead of paying for those, you can search for people who have some extra after completing their insulation projects. You can join local Facebook groups or check Craigslist.
Apart from insulating the walls, make sure the garage door and windows are in a good shape and don't let the cold air in and heat out. You can do it by cleaning them and replacing the seals or replacing the doors entirely if they're beyond repair. For example, garage door torsion springs may not only make the door harder to open but also make it more difficult to close correctly, leaving a gap for the cold air to get in.
Install or Upgrade the Lights
When converting a garage into a man cave, it's essential to focus on proper lighting. This again can vary from a few bucks spent on LED lamps to hundreds of dollars on a complete lighting system with track lights. You can install lights above your workbench or in the corners of the garage to make sure there are no dark spots, and you can use the space to perform all kinds of DIY projects.
If you are more into gaming, you can create the right atmosphere by installing two or three RGB LED strips on your ceiling and illuminating the floor with a couple of LED spotlights. It's best to install dimmable lights that are easy to control so that you can use them for all kinds of purposes, not just for gaming.
Craft a Workbench
If you are setting up a man cave on budget, why not take it one step further and build a custom workbench from scratch? You probably have some tools in your garage that you use to fix or repair furniture, tools, or household appliances, as well as some spare wood that you can use to build it (if not, reclaimed wood is pretty affordable and easy to get). All you need is to find the right plans and instructions and put them into action.
The fancy workbenches you often see in YouTube videos or pictures are made with expensive hardwoods and ornate details, but you don't have to spend your money on those. In the end, what matters is its functionality – so if you manage to build a workbench that is reliable and sturdy enough for your DIY projects, then it's all you need. And you can always work on it further in the future when you get hold of some new tools or materials.
Decorate the Walls
The garage is yours, and you can decorate it however you want. This is the place to install all kinds of decorations and storage solutions, from posters to shelves. A great way to keep your garage organized is to install many hooks and hangers to use as a wall-mounted storage system. There, you can keep all kinds of tools, as well as other things that you don't need to access on a daily basis.
Think about what fits your personal style or what you have in the house - perhaps you still have that one poster from your youth or the calendar with your favorite movie characters that you could hang on the wall. You can also keep your collectibles, like action figures or vinyl records, in a glass cabinet so that they won't get dusty.
Final Thoughts
There is, of course, a variety of other things you can do to make your garage more comfortable and stylish, but these are the basic steps that could turn it into a dream man cave. It will give you a space for your hobbies; plus, it's incredibly satisfying to create your very own place.
Creating a man cave on a budget is totally possible and can be done by anyone. It doesn't have to be a big project with costly furniture, but you can be as creative as you want and turn your garage into a place that you enjoy spending time in.