Homebuying in Boston: A Comprehensive Guide for First-Time Homebuyers
Boston, with its rich history, diverse neighborhoods, and robust job market, is an attractive destination for first-time homebuyers. However, navigating the real estate market in this vibrant city can be daunting. This comprehensive guide will provide you with valuable insights, tips on financing, strategies for navigating the market, and guidance on finding the perfect neighborhood for your new home.
Understanding Your Budget: The Financing Aspect
Before you start searching for your dream home in Boston, it's crucial to understand your budget. Here are some steps to consider:
Assess Your Financial Situation: Calculate your monthly income, expenses, and debts. This will help you determine how much you can comfortably afford for your new home.
Get Pre-Approved for a Mortgage: Consult with lenders and get pre-approved for a mortgage. This will give you a clear idea of your purchasing power and make your offers more attractive to sellers.
Consider Down Payment Options: Boston offers various down payment assistance programs and loans for first-time buyers. Explore these options to see if they can help you get into your desired neighborhood.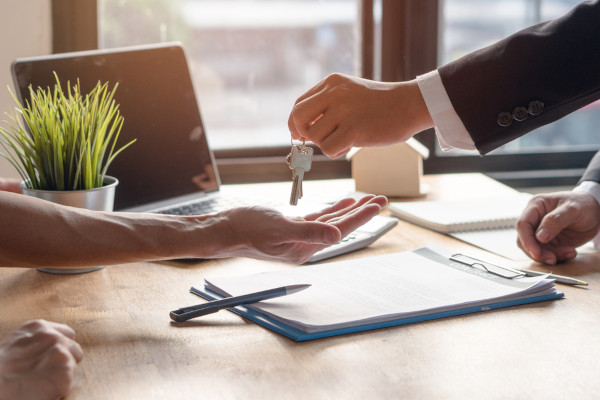 Navigating the Market: Tips for Success
The Boston real estate market can be highly competitive. Here are some tips to help you succeed:
Work with a Local Realtor: A knowledgeable local real estate agent can provide valuable insights into Boston's neighborhoods, market trends, and help you find hidden gems that align with your budget and preferences.
Attend Open Houses: Visit open houses to get a feel for different neighborhoods and property types. Take notes and ask questions to learn more about the local market.
Act Quickly but Don't Rush: In a competitive market like Boston's, desirable properties can move swiftly. While it's important to act quickly, take your time to thoroughly inspect properties and ensure they meet your needs.
Consider Resale Value: Think about the long-term resale value of the property. Look for neighborhoods with strong growth potential and properties with features that are likely to appeal to future buyers.
Negotiation Strategy: Be prepared to negotiate. Your real estate agent can help you craft a competitive offer while keeping your budget in mind.
Finding the Right Neighborhood: A Sense of Community
Boston is known for its diverse neighborhoods, each with its own unique character. Here are some factors to consider when choosing the right neighborhood for your new home:
Commute and Accessibility: Consider your daily commute and access to public transportation. Boston's neighborhoods vary in proximity to job centers and transit options.
Schools: If you have children or plan to in the future, research the quality of schools in the area.
Amenities: Explore the nearby amenities, including parks, shopping districts, restaurants, and cultural attractions.
Safety: Research crime rates and safety statistics for the neighborhood you're interested in.
Future Development: Investigate any planned development projects in the area, as they can impact property values and quality of life.
Community Atmosphere: Spend time in the neighborhood to get a feel for its atmosphere. Attend local events and engage with residents to gauge the community's compatibility with your lifestyle.
Final Thoughts
Homebuying in Boston can be a fulfilling journey if you're well-prepared and have a clear plan. By understanding your budget, navigating the market wisely, and choosing the right neighborhood, you can find a home that meets your needs and fulfills your dreams in this historic and vibrant city. Collaborating with a local real estate agent who knows the ins and outs of Boston's real estate market can be a valuable asset in your homebuying journey. With the right guidance and preparation, you'll be on your way to becoming a proud homeowner in one of the most exciting cities in the United States.