Are you thinking of selling your Seattle home soon? Keep reading to learn the latest real estate market trends and how you can use them to get the highest price for your home.
The Coronavirus pandemic, the increase in unemployment rates, a weaker economy-none of it stopped millions of house hunters looking for houses online, planning their move, and in many cases buying their first home.
In March last year, the novel COVID-19 pandemic reshaped many industries, including the business of selling and buying properties. In this blog, we will explore the increase in home pricing we saw in Seattle in 2020.
Seattle's Housing Market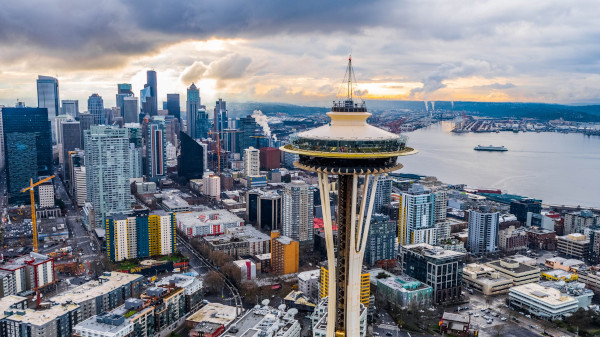 In the summer of 2020, Seattle started seeing homes going off the market quickly. The significant increase in demand combined with low housing inventory shifted house prices up, making house buyers pay more for Seattle homes than ever before.
Seattle's Home prices have been rising steadily over the past few months. According to Redfin, the average sale price per square foot in the Seattle metro area is now $466, which is 7.2% higher than last year.
What Happened and Why?
Last Spring, in the wake of the COVID-19 pandemic, many homeowners laid off their plans of selling their homes as they decided to wait for safer and more stable times. Homeowners' hesitation to sell their properties provoked home sales to decrease to a record low since the housing and financial crisis that began in 2007. New listings were down more than 40% in April compared with the same month in 2019.
Despite the steep downturn during May and June, home sales rebounded in the summer. And, with buyers outnumbering sellers, prices started to go up. Simultaneously, the health crisis generated an economic toll in the form of unemployment and uncertainty.
Low Inventory
Seattle's housing inventory dropped 17% in April 2020 compared with the same period last year.
Markets with a low inventory climate work as windows of opportunity for homeowners looking to sell their homes fast and for top dollar.
High Demand
The pandemic has forced everyone to stay for more extended periods at home. Having our homes serve as our workplace, school, and recreation setting has made many families reconsider their housing needs. Besides families, investors, and "We Buy Houses Seattle," companies are making quick offers for houses all over the state.
Low Mortgage Rates
Drops in interest rates have made buying a house more accessible to many people. Record low mortgage rates have encouraged many house hunters to think of purchasing a home.
What's the Best Choice for Buyers?
The economy will most likely go back to pre-pandemic levels in the second half of 2021.
The Federal Reserve is expected to support a low-interest-rate environment for most of the year.
If you are thinking of buying a home, your best choice is to wait for the second half of the year to have more options and more affordable prices.
What's the Best Choice for Sellers?
High competition and low inventory give sellers immense negotiating power. If you think of selling your home, now might not be the best time to do it before new construction properties and other sellers hit the market and decrease competition and prices.