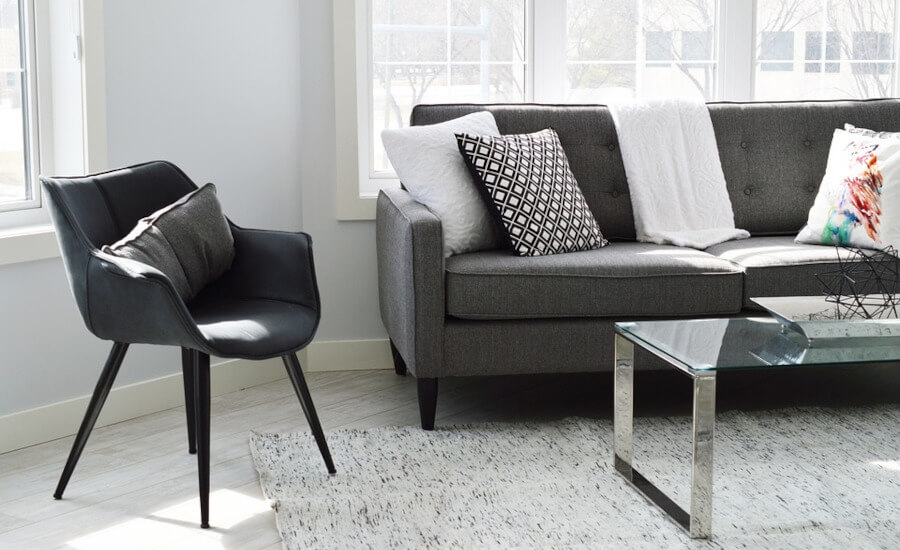 If you love living in the city, the odds are that you are probably making your home in an apartment. These convenient units aren't getting any bigger these days, in fact, many apartment builders are designing micro apartments that have very little space best suited for singles.
If you are looking for ways to make your apartment look more spacious, you may be ready to make some style changes. With a few tricks, you can open up your space and make your apartment home feel roomier.
This blog post explains where to find fantastic apartment listings and you can check below for a few ways that you can play with your decorating and furniture placement to create a more livable space in your small apartment. Let's take a look at a few ways to make your small apartment look and feel bigger.
Mirrors
Adding decor features with reflective surfaces can help you to expand your small living space. Mirrors will reflect parts of your room, giving the illusion of added space. In small apartments, there is often limited natural light making it dim and dark. With mirrors placed on your walls, you can pick up the natural light and reflect it across your space.
Light Colors
While dark or bright colors may be dramatic, a deep color on your walls will make your rooms seem smaller and darker. If you have limited square footage in your apartment, it's best to stick with light colors. You can never go wrong with a classic white or beige as a background. You can add pops of color with your decor and still have an open and fresh look to your smaller space. It's a good idea to keep one color along both your walls and baseboards to give an illusion of more height.
Multi-Use Furniture
With a small apartment, you may be limited to the size of your furnishings. To make things easier, you can choose furniture that serves more than one purpose. Furniture that offers hidden storage can help you stay organized without adding clutter to your smaller rooms. An upholstered or wooden coffee table that can be used to store blankets and bedding is a great way to add furnishings and storage at the same time.
Furniture Placement
You may be tempted to add more floor space in your small apartment by pushing your furniture against the walls. However, moving your furniture away from the wall can actually create the illusion of a larger space.
Open Windows
When you have limited space in your apartment, you may think that your only option is to block out your windows with furnishings. However, if you can avoid putting furniture in front of your windows, you will add more light to your space, making it feel roomier. Another trick with your windows is to avoid heavy curtains or blinds. Choose a thinner fabric and take your curtains from the ceiling to the floor to add height to your windows.
If you love living in the city but aren't thrilled about having a small apartment, you don't have to live with the feeling of being cramped. Follow these design tips to help you make your apartment look and feel bigger.