With a captivating past and vibrant present, the beautiful city of Boston has something for everyone. From quirky cobblestone streets to swanky downtown hotspots, this charming metropolis offers plenty of unique attractions in its plentiful neighborhoods. If you're eager to explore every inch that Boston can offer — from hip artsy areas like Southie all the way through tranquil green spaces near Harvard Square— consider our guide your entryway into some of Beantown's Best Neighborhoods.
Explore the North End - known for its Italian heritage and delicious food
The North End of Boston is a classic destination for food lovers and adventurers alike. From the delis and cafes to the traditional Italian restaurants, authentic flavor abounds in this vibrant neighborhood. This amazing area has been steeped in Italian heritage since the late 19th century and renowned chefs have made their mark here over the years, dishing up some of the most delicious meals you can imagine! With an abundance of restaurants, quaint shops, and even historical monuments to explore, it's no wonder that so many people flock to the North End when they're looking for an unforgettable time — not to mention amazing food!
Discover Beacon Hill - a historically affluent area with cobblestone streets and beautiful architecture
Located in downtown Boston, Beacon Hill is the ideal destination for those seeking to explore the city's best-preserved mysteries. Step back into time and wander through this affluent neighbourhood of cobblestone streets lined with Federal style homes. A visit won't be complete without exploring its famous landmarks - from mesmerizing sunlit views at Massachusetts Statehouse to a breathtaking skyline view along Commonwealth Avenue Mall. Whatever your preference may be, you're sure find something that will cater to both your taste buds or longing eyes; ranging from traditional fine dining restaurants all down these picturesque alleyways! Whether it's an active afternoon sightseeing or simply looking for some peace and quiet evening spots —Beacon Hill offers something unique no matter what experience one might desire!
Check out Back Bay - an upscale neighborhood with luxury shopping, restaurants, and more
If you're looking for a truly luxurious experience, look no further than Back Bay in Boston. This upscale neighborhood is home to some of the most exclusive shopping in the city including five-star restaurants and high-end boutiques. It's the perfect spot for a day of pampering, whether you want to enjoy a fine dining experience at one of the many top restaurants, spruce up your wardrobe with fashionable finds, or even indulge in some spa services. Of course, don't forget to take a walk by Charles River Esplanade, which offers stunning views while you unwind. There's certainly something for everyone at Back Bay!
Take a tour of the South End - an up-and-coming area full of art galleries, trendy bars, and ethnic eateries
The South End in Boston is an area abounding with possibilities and culture. Visitors looking to explore the best of what this city has to offer should not miss out on a tour through the creative hub known as the South End. Here you can expect majestic streets lined with vibrant row houses, art galleries showcasing unique artwork pieces, authentic ethnic eateries offering diverse cuisines like Ethiopian, Mexican and Peruvian dishes followed by craft brewers bars for after dark experiences that are sure to leave lasting memories! Being so close to downtown makes it one of the best day trips from Boston.
Visit Fenway/Kenmore Square — home to Fenway Park baseball stadium as well as many local attractions
An excursion to the Fenway/Kenmore Square area of Boston is an amazing opportunity for all types of travelers! The area is home to Fenway Park, an iconic baseball stadium that has stood for over a century and is full of rich history. Fenway also serves as the home field of the city's beloved Red Sox team. Aside from this world-famous attraction, visitors can explore a colorful selection of stores, eateries and local bars. Whether it's experiencing the hustle and bustle of a classic urban neighborhood or taking a stroll past historic churches, there are plenty of sightseeing options to keep everyone entertained. It's truly an incredible place to explore on your next trip to Boston!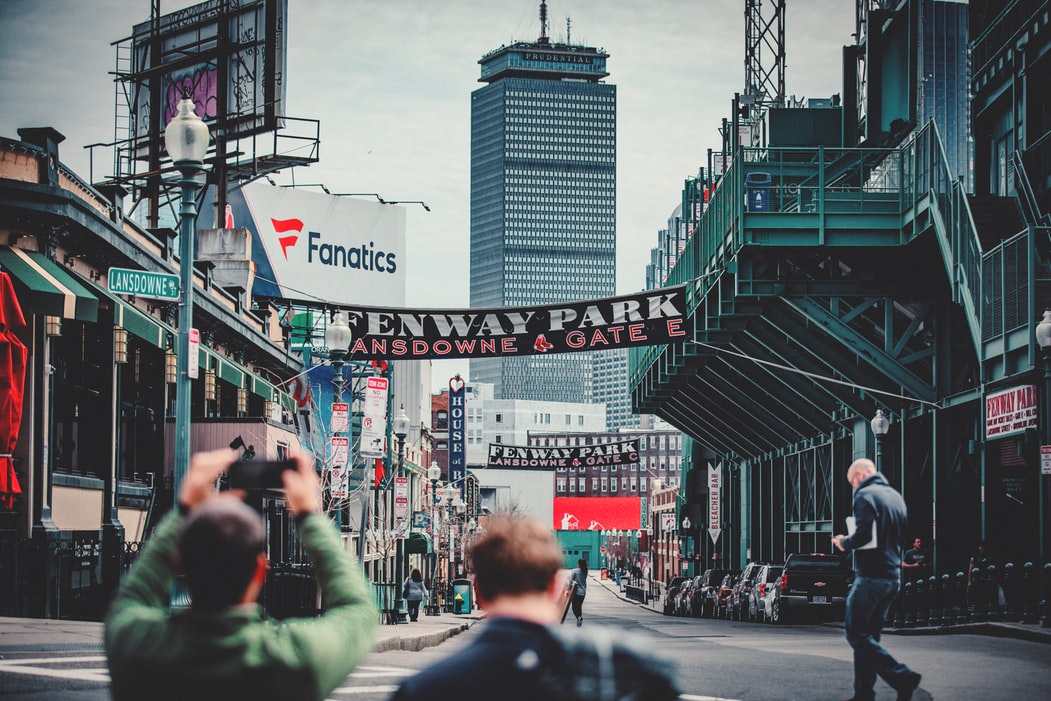 Tour Jamaica Plain — a vibrant community that is popular among young professionals
Touring Jamaica Plain is a must for anyone looking to experience true Boston living. Nestled in the heart of the city, it's a vibrant district that infuses both old and new—a perfect blend for any inquisitive traveler. Jamaica Plain has been a favorite among young professionals for many years, who flock to its charming coffee shops, boutiques and game cafes. With a great selection of parks and green spaces, there's plenty of outdoor adventure too. Take strolls around beautiful ponds, explore lush trails and admire ancient architecture. Even better, enjoy all this while meeting locals who can share stories as diverse as their respective backgrounds. Touring this unique neighborhood will leave you feeling like you've discovered something special—just waiting to be uncovered within the city limits!
Final Thoughts
Ultimately, Boston is a city of many great neighborhoods that offer something for everyone. There are also a number of fairs in different Boston areas throughout the year. Whether you're looking for delicious food and historical walkways or exclusive shopping and entertainment, you can find it all in the six neighborhoods described in this post. The North End has Italian heritage and tasty eats, Beacon Hill boasts beautiful cobblestone roads, Back Bay has luxury shopping opportunities, the South End offers up-and-coming attractions, Fenway/Kenmore Square enjoys a live baseball stadium that coincides with local attractions, and Jamaica Plain is full of activity from young professionals - each unique to its own flavor. No matter which one catches your eye, any of these Boston hotspots are sure to charm and entertain travelers of all varieties!