So, you want to buy a new home? Whether this is your first time or not, you want to give it the best look and design possible. You have this vision, but you just can't afford to hit and miss by placing some design elements in the room then re-doing all of it later on. That'd be a waste of time and money.
You need something to visualize its reality and you need to see what it'd look like. In this case, you need to have your interior or room designs rendered in 3D.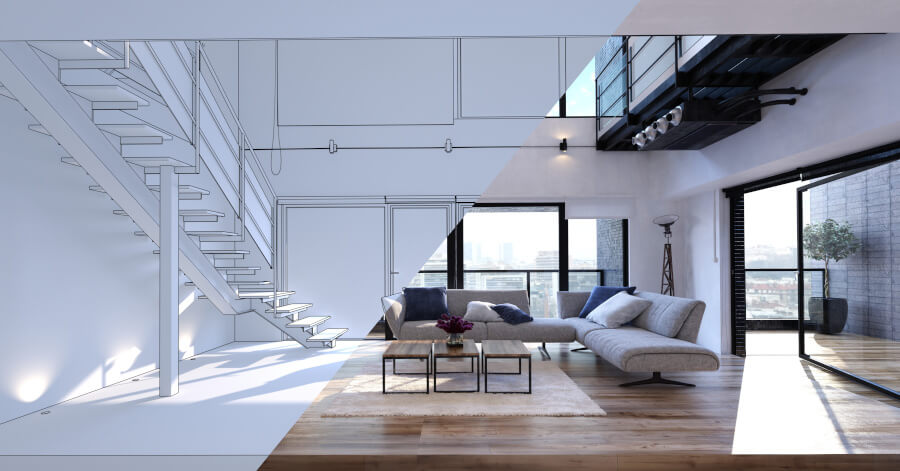 2D vs. 3D: What's the Difference?
A floor plan that's drawn in 2D (two dimensions) is known as the flat drawing of the analyzed property. It includes the layout of rooms and the location of walls and fixtures such as windows and doors. These plans offer simple topological views without any reference to height or depth and typically use lines and text.
A 3D room floor plan, on the other hand, is drawn in three dimensions—height, breadth, and length. This means the architectural layouts of a room can be represented more realistically. A 3D floor plan offers detailed information about the room's space and elements, including flooring, furniture items, doors, windows, walls, and more.
Benefits Of A 3D Room Design
Construction or renovation is a challenging and risky part of the architectural industry, and a 3D room design and modeling can help make it a little easier. Here are some of the advantages of rendering a 3D room and interior design before doing anything:
1. Easy Visualization
A 2D drawing with all the lines and measurements to layout the room is nice. It should give you a general idea of how the space will be used. And while it's a vital item in terms of interior designing, it won't be as impactful as a 3D.
Think of a 3D room design as a virtual sneak peek at the finished space. It's the perfect way to visualize and understand the image of your room easily. It helps you see the area before construction or renovation begins and gives you a much better perspective on what the room will look like. It offers you a clear picture, allowing you to see yourself in a space instead of just seeing the dimensions of the space.
In addition, a 3D room design offers precise presentations and drawings. Not only does it incorporate accurate dimensions, but it also includes everything necessary from the designing standpoint. This allows you to conceptualize how much space you need between your sofa and the TV. Or you can also see whether or not that vibrant purple wall paint you want will look good in the room.
In short, a 3D room and interior design rendering makes a beautiful tool to present your ideas and can be used as a guidepost for the actual renovation or construction. Also, it's a much simpler means to modify and improve the features you want for your home.
2. Cost- and Time-Saving
Cost and time are the most significant factors in terms of renovating or designing a space, and a 3D room design rendering can help minimize unnecessary costs and time spent. As mentioned earlier, 3D room designs serve as a guidepost for the actual project. 3D drawings offer true and accurate representations and dimensions of room elements.
Since 3D design can help you visualize the space, you can make changes to your design ideas before working on it instead of spending more money and time to redo the designs again in case you don't like the outcome.
So, not only can it help you visualize the room and see what sofa or dresser would look best in the room, but you can also pull out the real and accurate dimensions of the furniture. This determines if the one you're eyeing in the store will fit properly in the space.
Whether it's the color of the walls, flooring design, or a sofa desk to fit in the corner of the room, a 3D room design rendering can help troubleshoot a potential placement of elements. It enables you to finalize these things, which, in turn, can help save you money and days in re-doing things.
3. Real-Time Changes
Decades ago, architects often created blueprint sketches of a room or home design. While it allows for some minor changes, it's not that convenient, especially if you're indecisive about what you want.
A computerized 3D room design, on the other hand, allows architectural drawings to be reconfigured or updated in real-time and easily do so. Just a few mouse clicks, and those too-vibrant red walls can be changed to a soothing blue. Not only that, but you can also save duplicates or even track the changes made. This way, you can have two different versions of the design as well as decide which you prefer.
4. Opportunities For Virtual Reality and Simulation
A 3D design already gives you a real visualization of your home or room. It also allows seamless integration with modern technologies such as Virtual Reality (VR) and Augmented Reality (AR) to upgrade the overall experience.
VR and AR can offer an immersive experience of 3D room design renderings. It allows you to virtually step into a home and walk through different rooms, see what the rooms look like, as well as feel how the space flows before you decide to refinish or buy the house.
AR also allows you to use virtual models of furniture or decorations, how they'll look in a specific space, and provide re-organizing opportunities. Such an immersive experience allows you to truly engage with the property as well as feel what it's like to be living inside it when it's fully finished.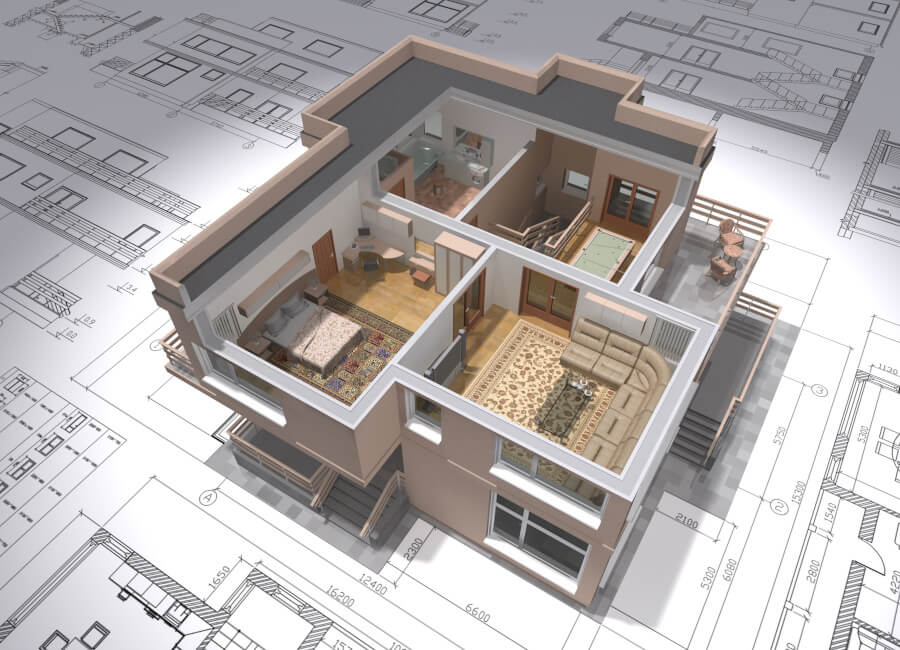 Conclusion
And there you have it! These are just some of the common advantages of using 3D room modeling and designing. Whether you're trying to visualize a property before buying it, renovating a room or space, or designing its interior, a 3D model rendering of the area can help you see the bigger picture.