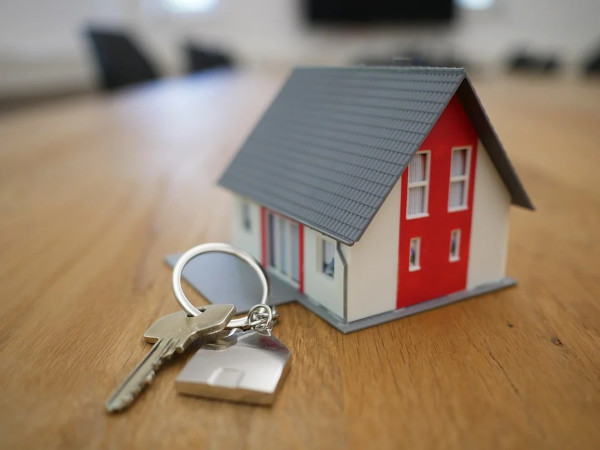 Buying a home can be a slow and complicated process, particularly if you're trying to buy in a market that's already hot and competitive. This is where a cash offer will usually stand out and speed up your home buying process.
That being said, you might be thinking that all transactions eventually lead to cash in the end, so what's the difference here?
Well, the difference is the reality of financing that's responsible for creating obstacles between buyers. Every seller hopes to make a deal with a buyer who is facing the fewest hurdles. Hence, an all-cash offer is perfect for removing any obstacles.
If you're interested in learning more about this, then you've come to the right place! We'll discuss nine factors that cash home buyers should consider. So let's dive right in:
What is an All-Cash Offer?
To start, let's talk more about what a cash offer is. In most real estate transactions, buyers tend to rely on the help of a lender to finance their purchases. Most times they'll come to you with a pre-approved offer. However, their ability to close the deal will rely on the lender's assessment of their ability to get an appraisal of the home's value, the ability to pay back the loan, etc.
A cash offer takes the lender out of the picture altogether. That means that cash home buyers have enough liquid assets available to them to write a check for the full purchase of a home. If you're the buyer in this scenario, then what you're saying is that you can close the deal ASAP.
Moreover, depending on the market, paying cash for a home has its benefits, and from a seller's point of view, this can be a great negotiation position if you have the cash.
Nine Things for Cash Home Buyers to Consider
Here are the nine factors we promised you should consider:
1. Learn the Value of Your Home
If you're interested in finding an all-cash buyer, the first thing you have to do is learn the value of your home. Doing this is essential because selling to a cash buyer is different from selling through a mortgaged buyer.
To learn your home's value, you can get help on the Internet. Some sites can help break down how much your home is worth based on various factors. You can also look at newly renovated comparable houses that have recently sold to see the average price these comparable homes have recently sold for.
Once you find your home's precise after repair value, you'll feel much more confident about selling, not to mention all the offers you're also going to get because of it.
2. Sell It As-Is
Amenities are a good thing to keep an eye out for because not every apartment building will offer you the same things. When looking at the amenities, have a look to see if they have the basics such a garbage disposals and mail boxes, but if you are interested in more than that some places have pools, gyms, washing machines, and even saunas.
Whenever you see cash buyers advertising that they'll buy your home as-is, believe them. The case is also the same if you go to a real estate investor who is willing to buy your home as-is.
What this means is that you don't have to fret over making any repairs, worry about staging, or get the home inspected. Many cash buyers are into buying fixer-uppers; they do it for a living. So rest assured, they're aware of what they're getting into when they buy a home as-is.
Usually, the buyer will take a look at your house and make an offer based on the after repair value minus buying, holding, and renovation expenses. The best part is they'll never ask you to make any repairs clean anything, or bring any cash to closing.
3. You Won't Lose Any Money
There's no doubt you've come across people who warned you that you could lose money if you sell your house to an all-cash buyer. However, what they don't tell you is that the money you'll make from it makes absolute sense.
So much so that once you do your calculations, you'll see that you will make as much money as if you chose to sell your house the traditional way. For instance, selling your home through a traditional buyer will take some time. You'll have to wait for the mortgage to clear and close.
This means that you'll have to keep paying your mortgage during the whole waiting period as well. Similarly, if you hire a real estate agent, you'll have to pay them 4-7 percent in commission, make repairs, and tidy up your home to attract buyers.
Once that's done, you'll then have to pay the hidden and closing costs. This is different from selling to a cash buyer, where you can avoid paying any additional costs. Instead, the offer you get from a cash home buyer will be about the same if not more as compared to selling a house in need of repairs the traditional way.
4. Look for a Reputable Buyer
When in the process of selling a house, it's vital you know that not all companies are the same. The last thing you want to do is get scammed while selling a house to a cash buyer.
Make sure to do your research first and find a reliable and reputable buyer. These buyers will have a website containing reviews and testimonies. Not only that, but they're also very transparent during the process as well.
Sometimes it helps to go with your gut and avoid illegal situations.
5. Timing Is Key
If you're selling your home because of financial issues or simply relocating, then you'll need time on your side. Those who are not in a hurry can wait the months it often takes to sell a house.
When you're in a rush, the quickest way to sell it is by working with a company that is willing to buy your home as-is. An all-cash company will easily cut down the waiting time you'll have spent looking for the right buyer to find you, establish their loan, and close.
The best part is that you might even be able to sell your house and get paid in as little as a week!
6. Be Wary of Scammers
As we mentioned before, you'll come across companies that aren't reputable. It's not uncommon for scammers to extort money from people who are in a rush to sell their homes.
Always remember that a home buying company will never ask you to pay in advance. For instance, if a company asks you to pay an application fee or something similar of that nature, then chances are they're trying to scam you.
A well-known, reputable company will never ask for money upfront. Instead, they'll explain the entire process to you and remain transparent the whole time. So if you come across signs that show something is wrong when you're talking to a company, then trust your instincts and cease talking immediately.
7. To Someone You Trust
Another vital point you as a seller should consider is that you're in control of who you sell your house to. Try not to feel pressured to sell to a company that you don't trust just because you need the money.
When you're selling a house you've lived in for years, it should be a significant and memorable moment. So consider selling it to a company you know and trust.
8. Always be Upfront
Even though most cash buyers will buy the home as-is, it's your responsibility as a seller to be upfront and transparent with them. There's no doubt they'll find out what's wrong with the house during their inspection, so being transparent and mentioning all the issues beforehand shows you're honest and trustworthy.
There's no expectation from the buyer that you'll have to make any repairs, so don't worry too much about hiding any issues.
9. Verify Credentials
Lastly, before you start calling companies and give them a tour of your house, you must verify their credentials first. You can do this easily by searching for their name online and making sure that they're an accredited business.
Accredited businesses also have reviews on their sites, where you can find what other sellers have to say about their experience. These reviews reveal a lot about a company and the reputation they have, so keep an eye out for them.
While there will be a few bad reviews here and there, what you should be wary of are too many negative reviews. Other than that, you should also make sure the company has experience buying homes with cash.
Final Thoughts
In conclusion, we'd like to say that if you have the means to make an all-cash offer, then it's worth pursuing. More so, when real estate markets are almost always favoring sellers. So it's a smart move as a buyer for you to stand out.
That being said, the decision ultimately lies with you and depends on your financial plans and comfort with risk. Let us know in the comments if you have experience dealing with a cash buyer and if any of our factors helped you to sell your home as well!