Moving to a new apartment can be both exciting and stressful. Packing up your whole life to begin a new adventure takes some planning, and knowing a few tips can help to make your transition much easier.
From finding the right boxes to knowing how to pack in an efficient way, there are a few things to know before you start transferring all your belongings to your new apartment. It's easy to get overwhelmed by the preparation to move to a new home. Staying organized is the key to a smooth, moving day.
Getting help from a professional moving crew can be a great help. However, there are a few things that you can do to help the moving process go without a hitch. Let's take a look at a few moving hacks that will make your life easier.
Purge First
If you are planning a move to a new home, now is the best time to purge some of your unused or unwanted belongings. Take some time to go through your bedroom and household closets and get rid of items that you don't need to take with you. Search your home for items like old magazines, broken appliances, and unneeded sports equipment that can be purged to lighten your moving load.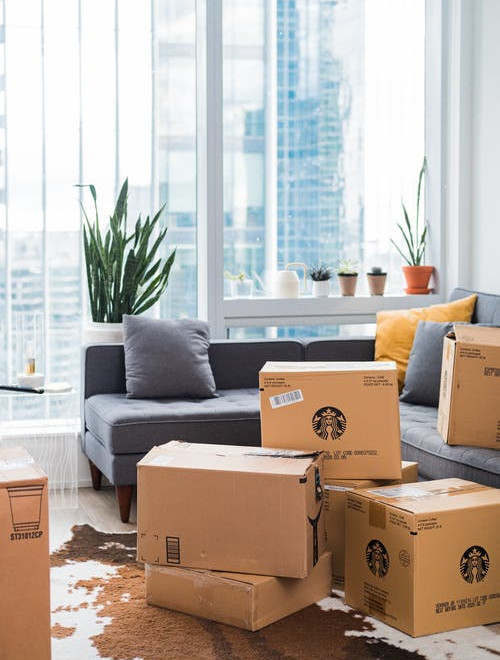 Free Boxes
You will need dozens of boxes to help with your move, and that can be expensive unless you know where to find free cartons. Visiting your local grocery store can result in a load of free produce boxes that already have handles and are constructed with heavy-duty cardboard making them perfect for moving.
Moving Day Bag
Moving day can be chaotic, so it's a good idea to be prepared with a "go bag". Add your new address information, your moving company contract, a change of clothes, and a few snacks into your moving day bag so you will be prepared the moment you walk into your new home.
Pack Early
Don't leave your packing duties to the last minute. You can get started a few weeks before your moving day, taking some pressure off of your moving day activities. Non-essential items like books, files, extra clothing, and linens can all be packed up early. Start taking down some of your decor items and get them wrapped and ready to move.
Label All Boxes
It's helpful to your moving team to clearly label all of your boxes. Try to keep the same type of items in each box when possible. Always pack items from the same room together and label your boxes with the information on which room you would like them unpacked. For example, your kitchen items should be labeled "Kitchen," while your linens can be labeled "Bathroom closet."
Take Inventory
Unpacking can be a frustrating process, where you are forced to open countless boxes to find what you need. Before you start packing, it can be helpful to make a formal inventory of all of your items to be moved. This inventory list can be given to your moving company to help them and to keep track of all shipped items.
Use Bubble Wrap
Don't underestimate the delicacy of some of your precious belongings. Anything that is breakable or made of fragile materials should be carefully packed in protective bubble wrap. There is nothing more disappointing than arriving at your new home and finding that many of your adored items have been broken in transit.
Move Valuables
If you have antique items or belongings that are especially precious to you, it's a good idea to move those items yourself. Although most moving companies are professional and reliable, it may ease your mind to take care of fragile items yourself.
Use some of these moving hacks to help make your big day seamless and less stressful, and concentrate on enjoying your new beginning.