The front of your house is like the cover of a book; it sets the tone for what's within. Adding curb appeal is a simple and affordable method to make your property seem prettier and increase its value, whether you're planning to sell or just want to beautify it for your own enjoyment. Here are six tasks that will improve the initial impression of your property.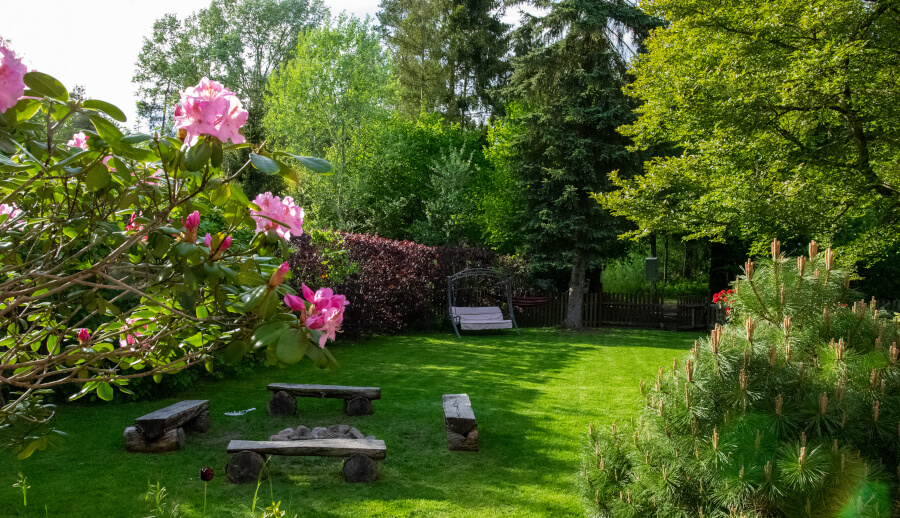 Think about the Lighting
Landscape lighting considerably enhances your property's natural beauty and charm. Both LED and low-voltage lighting may be utilized to highlight your home's architectural aspects, magnificent gardens, specimen trees & shrubs, and water features. This is due to the fact that lighting increases the depth of field and can illuminate these distinct characteristics. Take into account how your landscape lighting will seem from both inside and outside your home. Outdoor living spaces with well-planned lighting schemes have a warm, inviting feel to them. Landscape lighting offers the surroundings a distinctive aspect under snow and ice conditions. Summer nights will be made much more enjoyable with the addition of lighting.
Remove any cobwebs and dirt from surrounding outdoor light fixtures to make the environment look brighter and cleaner. Install some porch string lights or use solar lanterns to light up a pathway if you need some extra light.
Add a Fountain
Adding the soothing sounds and visuals of flowing water to your garden may turn it into a tranquil haven. During the season, keep the fountain full with debris-free water to avoid the pump burning out. Drain the basins before winter to avoid water freezing and breaking the construction.
A fountain may also be utilized to attract beautiful wildlife into your yard, such as birds. Imagine their beautiful melody accompanied by the sound of water. Isn't that a soothing sound? Installing a solar birdbath fountain or pumps also means dealing with low-cost and easy-to-install components. Because they're fully powered by sunshine, there's no need for unsightly or conspicuous wiring.
Add Some Flowers
Flowers are a cost-effective, eye-catching way to improve your property's curb appeal. They provide color and visual pleasure to your yard, attracting passers' attention. You may also take advantage of the nice weather by gardening. Planting flowers and taking care of your surroundings may even be enjoyable for you. Plants that you pick for your home are mostly a question of personal preference. You can also use a variety of plants and colors. You may mix and match plants based on their color or appearance. There are many flowers to pick from, and some of them, such as the evergreens, may be seen even in the winter.
Paint Your Home
When you're looking for yard curb appeal ideas to improve your property, one gallon of paint may make a tremendous impact. If you want to use a strong hue to set your home out from your neighbors', go ahead and do so. Paint your home's woodwork, doors, and blinds in a different hue.
Painting your home is a cost-effective endeavor, as paint costs around $25 per gallon, but it takes time. Allow at least two full days for painting, depending on the size of your home.
When it comes to color, there are so many options that making a decision may be difficult. If you're not sure where to begin, take a drive around your area and see what you like. Keep in mind that bright colors fade faster than subdued colors.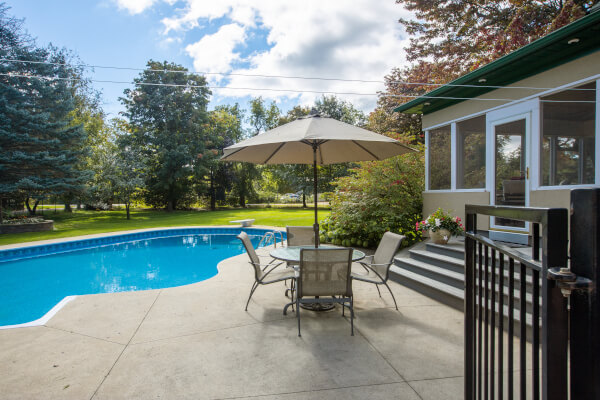 Choose a color that compliments your roofing material, as well as any brick or stone features, and keep in mind the aesthetic components of your property. Paint sample patches on a part of your home's exterior if you can't decide between two colors.
Check with your neighborhood association and local building department to see if there are any limits on paint colors in your region before deciding on a hue.
Change Your Mailbox
Whether you have a standard mailbox by the road or a box affixed to your property, this simple update can demonstrate to potential buyers that you pay attention to the smallest details. In fact, when it comes to a home's curb appeal, a mailbox might be a deal-breaker.
Replace an old mailbox with a more fashionable one. It's a simple effort that may make a subtle but significant change in the curb appeal of your property. Plan on paying between $50 and $200 to replace your mailbox, depending on the kind.
Change Home Numbers
Remove your old house numbers and replace them with something that has a little more energy to instantly update the look of your property. Choose a typeface that compliments your home's architecture while simultaneously being unusual enough to catch the eye. And if you're not very handy, altering the numerals is a simple task that can be completed in about half an hour.
If you begin planning and focus on the repairs that will actually make a difference, you can give your property a curb appeal boost in only a day or weekend. Most likely, your property already has a lot of lovely features and simply needs a few final adjustments to look its best. Spend some time and effort into it, and the results will astound you.