Moving to a new house should be exciting. After all, it signifies a fresh start and the beginning of a new chapter in your life. But for many, moving is often more stressful than happy. You need to pack your rooms, secure your valuables, find movers and car shipping companies. The mountain of tasks can overwhelm even the most hardworking person.
You can reduce the stress of moving by having a plan and taking on each course of action systematically. A plan and a system for moving will give you room to breathe. Instead of worrying about twenty things all at once, you can face your tasks one by one.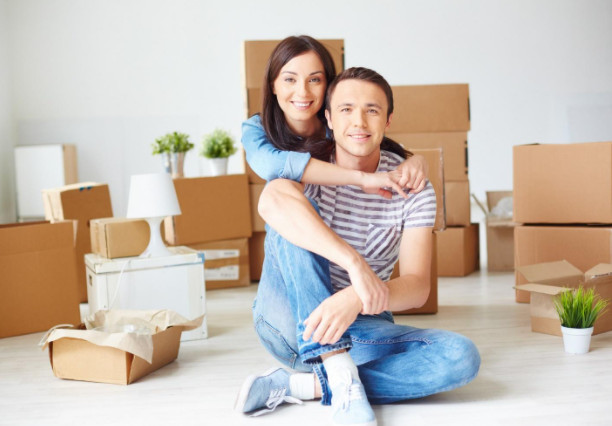 1. Start With a Thorough Plan
The key to an easier move starts with planning. Give yourself a couple of days to a week to create a moving plan.
Start with your to-do list. List down all the things that you need to accomplish. Start randomly, then organize the task items into categories. Look at your house and go through your list again. Make sure you have not forgotten anything. For easy tracking and editing, you can use task management apps on your phone.
Next, make a calendar out of your to-do list. Fill up all the days until your move date. Creating a schedule for your moving tasks can help you assess if you will need additional help too. If there are too many tasks for the remaining time before your move, you need to ask for help or hire services to help you.
2. Find the Right Movers and Shippers
Your choice of movers and shippers can make or break your moving day. Professional movers will safely handle your things and help you get settled in without much fuss. You wouldn't want broken items and missing boxes to ruin your first day at your new home.
Get a quote from at least three moving companies. Check the reviews on social media and look at their experience and record. The right mover will be a balance of quality and affordability.
If you are moving long-distance and own a car, look for auto shipping services. The stress of driving across states, arranging for stops, and booking motels is not worth it. Your car will rack up mileage too and depreciate if you drive it instead of ship it.
Finalize your moving and shipping providers before you start packing. The services you will get will inform your next steps. For example, you can worry less about packing and unpacking if you hire a full-service moving company to do it for you. If your moving service will only drop off a trailer, you need to set enough time for packing and possibly get some help loading the truck.
3. Have a System for Packing
You can make the task of packing less daunting by having a system. First, estimate how much packing materials you will need per room. Buy boxes of multiple sizes, packing tape, bubble wrap (or other cushioning materials), and cling wrap. For labels, buy stickers and bold permanent markers in multiple colors.
Pack per room and by category. For example, you can sort and pack all your articles of clothing, first in your bedroom, then in your kids' room. The next day, you can work on books, room by room.
When sorting, separate your items into four types: to keep, to donate, to sell, and to throw away. Pack each into different boxes. Make sure these are labeled and kept separately from each other.
Finally, remember to pack light. If you make your boxes too heavy, they will be hard to lift and may cause breakage. If you pack it too light, your trips to the truck and back will be inefficient.
4. Prepare to Leave
Sometime between packing, make sure you call your utility companies to inform them of your move-out date. Have your services disconnected. You wouldn't want to be charged for bills from your old home. Similarly, arrange for new utilities to be functional in your new home, preferably before you arrive.
Make sure you also set aside enough time to say goodbye to all the important people you will leave behind. For some, this might be as essential as packing. Your friends and family might even make moving easier for you if they volunteer to help.
Finally, check your apartment for damages before moving out. Photograph extensively. If you're renting, this will be proof of the condition of the apartment before you move out. It will save you from paying for damages you did not cause.
5. Breathe and Unpack
Once you move out of your previous home, your work does not stop there. There's still unpacking to do once you move in.
Time is your enemy still, but this time in a different manner from when you were moving out. When you were moving out, you were chasing after a deadline. When you move in, you're prone to procrastinating and slowing down your whole settling-in process.
To avoid this, the first thing you need to do is breathe and rest. Take a couple of hours to relax and rid yourself of all the business of moving out. Then start unpacking. Do it per room and by category-like how you packed.
Finally, Settle In
You don't need to wait to unpack the last box before settling in. Make yourself a home cooked meal. Laze around on your sofa. Play some music. The more you make yourself at home, the more you'll find it easy to get those last few boxes unpacked so you can finally call this new place home.