Moving out of your current apartment can be quite a challenge. While you may be excited about moving into your new place, don't forget to take a last look at the place that you're leaving. It's important to check your apartment for damages before moving out. While there are many reasons to do this, the main one has to do with your responsibility as the previous tenant.
Importance of Apartment Inspection Before Moving Out
Within your entire stay in the apartment, you've fully utilized the amenities and features that you've paid for. The new tenant would want the best apartment condition in the same way you'd also want the best for your new residence. Therefore, inspecting your used apartment before moving out is paramount. Identify the condition of the place after your stay, and determine if any necessary repairs should be carried out.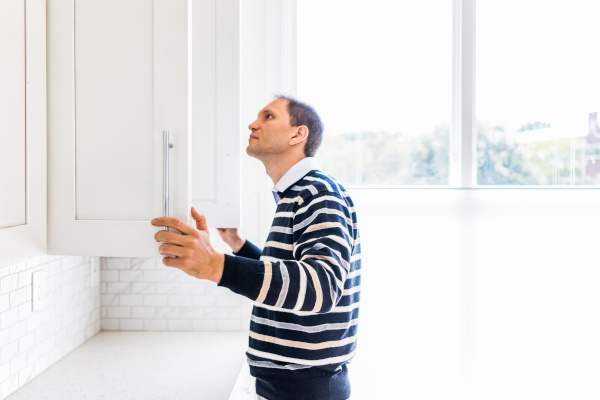 Here's a quick guide to help you check your apartment for damages before moving out:
Notify Your Landlord

First things first, your landlord should know everything about your 'moving out' situation. Even before the actual day of moving out, your landlord should be aware of this in advance. Never ever perform an official moving out inspection without the property owner's presence.

Also, during this step, you should've already contacted people who'll help you in moving out, particularly professional moving companies. If you're located near Boston, Massachusetts, you need to find reliable Boston movers to help make the process smooth, convenient, and fast.

Get A Lease Agreement

After letting your landlord know about your plan to move, find or obtain a copy of your lease or rental agreement. In most cases, the lease will contain a list of the items inside of your apartment. If there's none, you may have conducted a pre-move-in inspection, so you can refer to your list for that.

Then, compare the condition of the items before you moved in to what they're like now. Take note of any damage. Next, you'll need to call your landlord if there are any damages not covered by normal wear and tear. This step is important because the last thing you want to do is leave damage behind that you can't fix. If the damage cannot be fixed, then you'll want to get it cleaned up by someone else.

Inspect Every Nook and Cranny

Although there are chances that you'll discover damages before moving out, you shouldn't take advantage of the situation through inspecting in a terrible way. After all, it can fire back to you once the landlord discovers damages that you're aware of.

An excellent way you can check for damages is to check your interiors and appliances. Most apartment complexes have a list and what damages they shouldn't have. Make sure they're checked thoroughly before you move out so you don't have to buy new ones. If you find damage on any interior structure or appliance, repairs should be done immediately. Without fixing the damages on your apartment, you can't move out officially and get your full security deposit returned.

Take Pictures as Proof

Whether the structures or appliances have damage or not, document them through taking pictures. In this way, you have a reliable card to pull out when things start to get bad. For instance, the appliances might've been damaged after the new tenant moves in, but blames the damage on you. With the help of your pictures, you can get out of this unwanted trouble.

Additionally, it works the same with accomplished repairs. If you've found any damage on the apartment before moving out, and decided to have it repaired, snap some photos while repair experts are doing the job. Before and after pictures can greatly help as well.

Clean Seriously and Diligently

Before leaving your apartment, don't even think about leaving the apartment filthy and unorganized? After all, the property owner won't let you get away with that. Therefore, make sure to clean thoroughly and diligently after the professional movers have packed and transferred your things into their truck.

If you have a limited budget, you can do the cleaning yourself, and also ask help from your family or friends. However, if you can spare a few bucks, hiring professional cleaners can save you some time and energy.

Obtain Your Full Security Deposit

After accomplishing all your moving out responsibilities, it's time for the final step, which is collecting your full security deposit from your landlord. Getting your deposit means that your apartment is turned over to your landlord in the same condition as when you've moved in. Also, after receiving your deposit, make an agreement so your landlord can't charge you for any future repairs.