You may have been desiring to renovate or remodel your kitchen for the longest time, but you must remember something: it's neither simple nor cheap. That means you must ensure you get it as correctly as possible on your first try. Aside from finally getting the kitchen of your dreams, you'll be able to save money and avoid costly do-overs.
That's the reason you have to avoid these five mistakes! Keep reading to find out what they are before you even start to pick new colors for your kitchen.
Not Setting A Budget
All the dreaming you've been doing about a new kitchen will be useless if you can't afford the look you want. Decide what you want to prioritize: the lighting, more space for storage, a new floor, and so on. And for your peace of mind, round up costs to have contingency money if needed.
Forgetting to Measure Twice, Cut Once
In the literal sense, this means measuring wood or other material twice before cutting it to ensure you won't waste anything. And figuratively, you should plan and prepare thoroughly before doing anything.
Now, thinking of a budget isn't the only meaning of preparation. You need to have a vision of what your kitchen will look like after you're done with it and how your family will use it after. It may look pretty, but you also have to know if it will serve your family's needs.
Plus, if you suddenly decide to change materials because you're seeing how they look and are not happy, you won't spend more money. The renovation will also take longer to finish, and you will be more delayed in getting your dream kitchen. If you want to be really sure of your measurements, use a feet inch calculator to get everything right.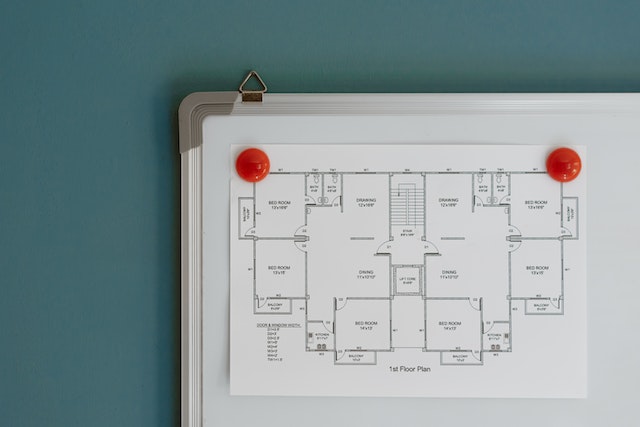 Not Considering Spacing
When renovating your kitchen, spacing is important to consider. You should ensure there is enough space for you to move around and that the space makes sense.
For example, it would be good if the sink and the stove weren't too far from one another, so you can quickly put dirty stuff in the sink when you're done. And if you're adding an island, you have to ensure that it doesn't take up more space than it should. Otherwise, it will be inconvenient for you to use the kitchen.
Additionally, if you plan on having guests over, ensure you have enough space for a dining table and chairs. Consider that proper spacing will not only improve the flow of your kitchen but also make it more comfortable and enjoyable to use.
Forgetting About Storage And Item Placement
Don't just focus on the overall look of your new kitchen. Remember to prioritize storage space so you have places to put appliances and cookware. You might end up with a pretty kitchen with nowhere to place your kitchenware, which means your kitchen can't be used.
Worse, you might find yourself spending even more money to buy storage. Avoid this by making sure that in your plans, you'll know where cabinets are and where appliances like microwaves and toasters will end up after the renovation.
Choosing A Design Just Because It's Trendy
While you might want to always keep up with the latest trends in kitchen looks, here's a question: do you actually like it? Or if you think about it, you're only doing it because it's the "in" thing right now?
It's probably better for you to go for a timeless look. After all, trends come and go, and you wouldn't want to be renovating every few months or just want to have the "hot kitchen look of the moment," right? That's expensive and lets you use your kitchen less.
Key Takeaways
Remember that renovating your kitchen is a big undertaking, and taking the time to plan and prepare will ensure that you get the kitchen of your dreams while avoiding costly mistakes. By keeping these key takeaways in mind, you'll be well on your way to a successful and enjoyable kitchen renovation:
Set a realistic budget and prioritize what you really need in the new kitchen.
Prepare thoroughly before starting, especially with really seeing what your new kitchen will look like.
Don't forget to consider spacing so that your kitchen will not only be beautiful but a joy to use.
Avoid designing for the current trending kitchen looks and go for a timeless one instead so that your kitchen will look good in the many years to come.