Compact apartment living has been seen as a remedy for Boston's housing crisis for quite some time. The smaller an apartment is, the more units a standard apartment building can be divided into, after all. Although living in a compact apartment is appealing for many reasons, trying to navigate your way around a tiny kitchen may be challenging. Thankfully, there are many ways to make your small kitchen look and feel more spacious. While you might not be able to change the actual size of your kitchen, the illusion of space is often all that is needed to make your food prep sessions increasingly enjoyable.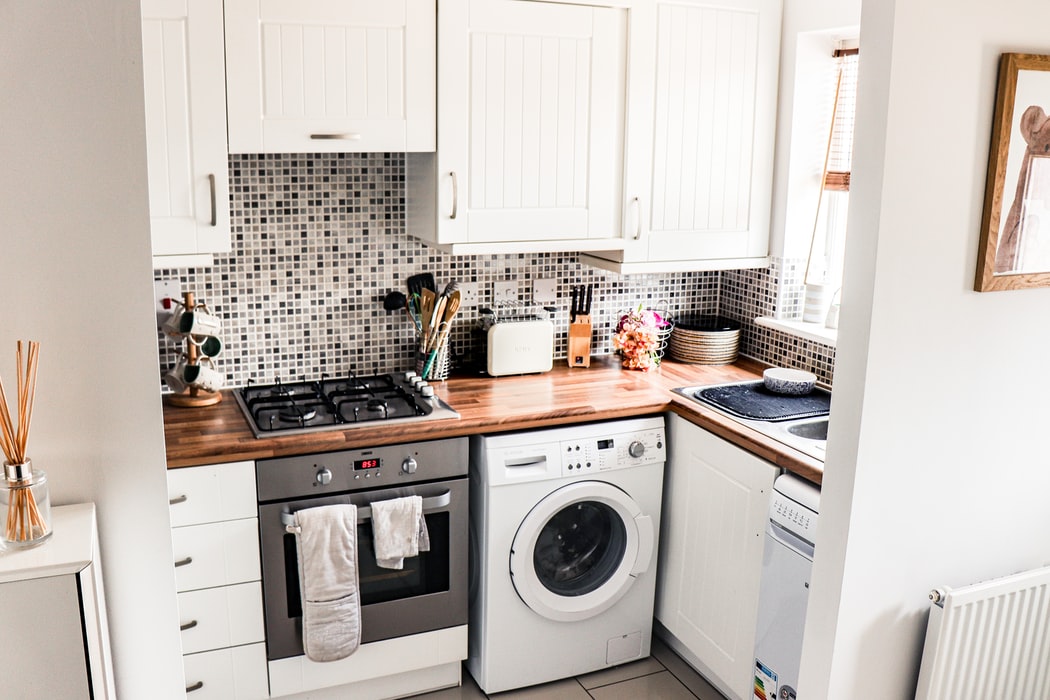 Pick your appliances with care
When you have a tiny kitchen, it may seem impossible to find space for all your important appliances. Thankfully, an increasing number of brands have started to recognize the need for compact appliances, which has made it considerably easier for apartment dwellers to design a fully functional kitchen in a small space. Although there is a range of appliances, such as ovens, stovetops, dishwashers and microwaves, that are used on a daily basis, your fridge is, without a doubt, one of the most important you will ever invest in. While it may be tempting to opt for the first compact model you lay your eyes on, purchasing a fridge requires a lot more careful consideration. The number of people in your household and how frequently you will use your refrigerator will help you determine the size and volume of your ideal fridge.
Utilize every bit of space you have
When your apartment has a small kitchen, you need to utilize every bit of space you have. The sliver of space between your fridge and the wall is perfect for a rolling pantry, while a fold-away floating table leaves you with more space to move around in. The doors of cabinets, which happen to be among the most underutilized spaces in a kitchen, can be used as additional storage space through the creative use of hooks and self-adhesive caddies. Adding extra shelves to empty walls can also prove to be a superb way of storing everything from your herbs and spices to your tea service, and even your favorite recipe books.
Be clever with your color scheme
If there is one way to make your tiny Boston apartment kitchen appear larger, it is through the astute use of color. One technique that works particularly well involves painting the kitchen cabinets and walls the same color. This works particularly well if you use a neutral color such as white, beige, light gray or pale blue, as it will give the illusion of a large, open space. You can also play around with different finishes and textures to add a touch of personality to your kitchen. Try pairing light-colored wooden or granite worktops with bright LED lights and walls and cabinets in a neutral color to bounce the light around the room.
Although a small kitchen can be somewhat frustrating, it does not have to ruin your Boston apartment living experience. There are many things you can do to make your kitchen look and feel a lot bigger than it actually is.