An ideal outdoor party has all the elements needed to make it fun and entertaining. Besides sumptuous food, hosting a successful backyard celebration means having interesting outdoor activities for the young and young-at-hearts, along with adequate facilities to accommodate all the guests.
Basic Preparations For Your Outdoor Party
Hosting a garden revelry may sound like a daunting task. But as you'll soon discover, there are easier ways to prepare, if you know the things that are worth looking into. To help you out, here's what you can do to host an outdoor party like a pro: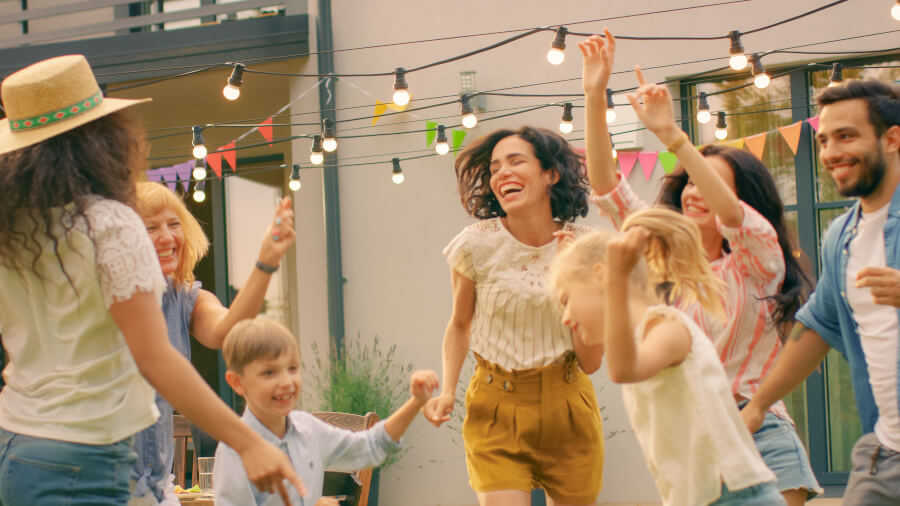 1. Make A Checklist Of Your Needs
Whether hosting a housewarming party or a regular weekend barbeque, it's helpful to prepare a checklist of everything you need to buy and prepare. Based on the number of guests you're expecting and the activities you'll have, make a checklist of the items you'll need. Some of these items include tablecloths, dinnerware and utensils, coolers, beverage dispensers, and cups.
2. Plan Activities For Children
Backyard parties are often associated with the summer season, so the weather is highly suitable for playing and swimming in the pool. Prepare outdoor games and activities for kids so that they'll remain entertained and happy.
If it's a sleepover party, get your camping gear ready and snag several bags of marshmallows and hotdogs for roasting by kids and adults alike. Just be sure that kids will be guided by parents or adults when grilling hotdogs and marshmallows to ensure their safety.
3. Know Which Foods To Serve
A backyard party won't be successful and worthwhile if there's no eating and drinking involved. As such, it's important to be aware of what foods to prepare for the event. Consider the food intolerances of your guests, if any. Make sure not to serve dishes that they may be allergic to. On the flip side, you may ask their favorites and preferences to give you an idea of what food they'll enjoy during the party.
Create a menu and list down the ingredients accordingly. Plan the food and beverages you'll serve carefully so you'll know how much (and what) you need to shop for.
If you plan to do some grilling, clean up your barbecue grills and install a fire pit for a fiery get-together. With barbeque grills, you'll be able to whip up fancy meals like kebabs, burgers, or steaks. Before calling it a day, gather around the fire pit and make some s'mores while talking about things that make you laugh (or cry).
4. Check Whether Your Facilities Are Enough
The estimated number of guests will also help you decide if you need to improve your outdoor spaces. Make sure that your patio and garden area can accommodate all your visitors. For instance, you may need to build additional seats and chairs from wood pallets or take out some of your chairs and arrange them stylishly in your backyard.
Don't forget to include foldable chairs if necessary. Additional blankets, sleeping bags, or tents should also be prepared in case you're planning for a sleepover after the party.
5. It's Time For Some DIY Works
If you don't think you have enough seats and beds to accommodate your guests, flex your muscles and take out your construction tools to create projects such as a tree swing that can double as a bed.
Be creative and upcycle or repurpose some of your household items. For instance, you can turn a wide stock tank into an instant pool for the kids to frolic in.
Otherwise, reuse your broken cabinets or storage units and turn them into a backyard bar. Again, you can use wooden pallets to make structures, such as sheds and multi-purpose boxes or ottomans, if you have enough time.
6. Work On Your Decorations
Start sprucing up your garden by transferring some of the plants into colorful tin cans or other recycled flower pots. If you have kids, you can ask them to help you create vibrantly-hued pots using simple and available arts and crafts materials.
Check if your fairy lights and rope lights still work. Use them in the garden to illuminate the garden and walkways for a dramatic effect. Otherwise, replace faulty outdoor lights or upgrade any outdoor fixture that needs to be updated before the big event.
With a little creativity, you can transform any space into a winter wonderland, no matter what the temperature is outside. String lights, garlands, and Christmas inflatables are all great ways to create a Holiday atmosphere. You can choose decorations that are a fit for your party space and you may even have custom-made inflatables that will match your theme. From the simple snowman and inflatable Christmas tree to more elaborate Christmas scenes, you can design anything that comes to your mind. As they are easy to set up and take down you can keep them for the real Christmas. So if you're looking for a unique way to celebrate an occasion, a Christmas party in the summer might be just the ticket.
7. Ice, Ice, Baby
Make sure you've got more ice than you need for the outdoor get-together. Fill all your containers and plastic bags with water and keep your ice maker busy at least one day before the party. You need them to keep your beverages (and heads) cold.
8. Prepare The Food Before Your Guests Arrive
If you have a lot of grilled food on your menu, make sure they're ready to be tossed to the grill even before your visitors arrive. For instance, your barbeque pieces would need to be marinated overnight or a few hours before.
Pare, slice, or chop all your food ingredients so that they're ready to be cooked anytime. In addition, cut up your salad vegetables beforehand and start tossing when your first batch of guests arrive to make sure that the food is fresh.
9. Strategically Serve Your Food
According to expert party planners, the best way to arrange your buffet table is to place light snacks and food such as chips and salads at the starting point, and set the heavier food towards the end. Guests tend to get food and fill their plates before reaching the end of the buffet line, so they'll be partially stuffed before reaching the main course.
10. Use Cheap But Sturdy Kitchen Utensils
Expensive kitchen utensils don't have a place in a backyard party, especially with children running and jumping around. But cheap doesn't mean drab. You can use plastic or melamine-made utensils for your guests. These durable yet trendy utensils are tough and priced affordably, so you won't break the bank if you buy a few sets.
If you want less hassle, consider using disposable plates, spoons, and forks. They won't look as nice as plastic utensils in most cases, though.
11. Let Your Guests Help Themselves
Instead of leaving your guests intermittently and going to the kitchen to prepare and serve drinks, get your visitors—whether kids or adults, to help themselves. Place all the kids' beverages in one cooler or tub, and prepare another one for adult drinks.
You can also consider making pre-mixed cocktail beverages for adult guests. This will let them pick or prepare their drinks according to their preference so you won't have to keep asking everyone what they want to drink.
12. Keep Insects At Bay
The summer is also highly susceptible to insect infestation, and it's one thing that you should think about when having a backyard party. Keep an insect-free outdoor revelry by doing these things:
Light citronella candles. Mosquitos despise the scent of citronella which makes them an effective mosquito repellent.
Place a few pots of lavender plants. The fragrance of lavender is known to discourage not only mosquitoes but also other flying bugs and insects.
Keep your food covered.
Cover your cups and drinks with tissue and poke a hole through with a straw.
Hand out fans to your guests.
Light a bonfire. It will also help to throw in some herbs that are effective in repelling insects such as basil and catnip.
Offer bug sprays and anti-mosquito lotions.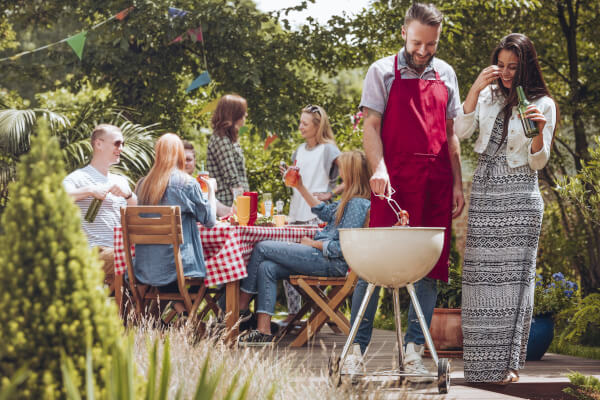 The Bottom Line
As with anything, hosting a successful backyard party gets easier over time. Your first event may be challenging and somewhat stressful but as you get better with it, you'll discover that it's actually an exciting and fun activity to do with friends and family. So, go ahead and enjoy the rest of the day. Your guests will surely thank you later.