Why COVID-19 Should Not Stop You From Selling Your House in New Hampshire
Are you thinking of selling your house in New Hampshire? Please keep reading to learn the reasons why right now may be the best time to do it.
The COVID-19 pandemic has increased unemployment rates, brought uncertainty, and threatened the economic security of millions of people across the U.S. Despite the health and economic challenges caused by the coronavirus's sudden arrival, the housing market seems to remain stable in many states across the country, including New Hampshire.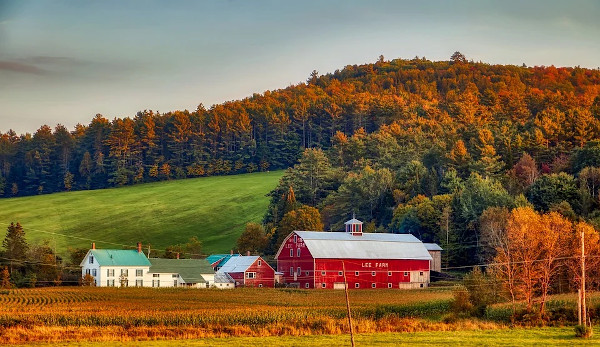 This spring, social distancing measures, and stay-at-home orders led to fewer buyers looking for homes and fewer sellers willing to list their properties. Now, with more than seven months into the COVID-19 pandemic, the housing market seems to be experiencing a smooth recovery. Despite all the changes in New Hampshire's economy, Granite Staters are continuing to buy more homes for more money.
Analyzing New Hampshire's Housing Market
Many homeowners who were planning to sell their house earlier this year had to put their plans on hold due to health concerns and stay-at-home orders. Now that lockdown restrictions are being lifted, many home sellers wonder if it is still an excellent time to sell their homes.
According to New Hampshire Business Review, the housing market both in New Hampshire and nationally hasn't slowed down at all. In June 2019, the average sales price of a single-family home was at its highest at $300,000. This number surpassed in May when the figure reached $319,900.
New Hampshire's Shrinking Inventory
Inventory refers to the number of properties active on the market.
In low-inventory markets, the demand for homes is higher than the number of houses available for sale. Low inventory climate poses great opportunities for homeowners to sell their houses.
In October, the number of single-family homes for sale in New Hampshire was 2,164, only 58.5% of what it was last year. As New Hampshire's inventory continues to shrink, the prices of the houses available go up. New Hampshire's current low stock represents an excellent opportunity for homeowners interested in selling their New Hampshire homes.
Why Selling Your Home During COVID-19?
The coronavirus pandemic has undoubtedly created a lot of change in the New Hampshire economy. However, it has also opened windows of opportunities for homeowners looking to sell their homes in the Granite State. Today's market gives sellers immense negotiating power.
However, it won't last forever, especially as more sellers go back to the housing market next year. If you're thinking of selling your house in New Hampshire, the best time to do so is now.
Selling your home to home buyers in New Hampshire offers countless benefits for home sellers looking for fast and hassle-free solutions. If you want to sell your house for cash, follow these three quick and easy steps.
Call or send your information to an experienced home buying company based in New Hampshire.
Arrange a free visit for a quick evaluation of the house
Receive a fair, all-cash offer.
Set the closing day that works the best for you, and get your money.