Many people describe their property as a luxury estate, however, this does not necessarily mean that they are right. If you are looking in the market for a luxury property to buy, then there are some factors or qualities that you need to be looking for. If a property does not have these qualities, then they are not as luxurious as you believe them to be and you should definitely be looking somewhere else. It is important to note that each person has their own specific definition of luxury, however, there are some shared aspects that anyone would agree with.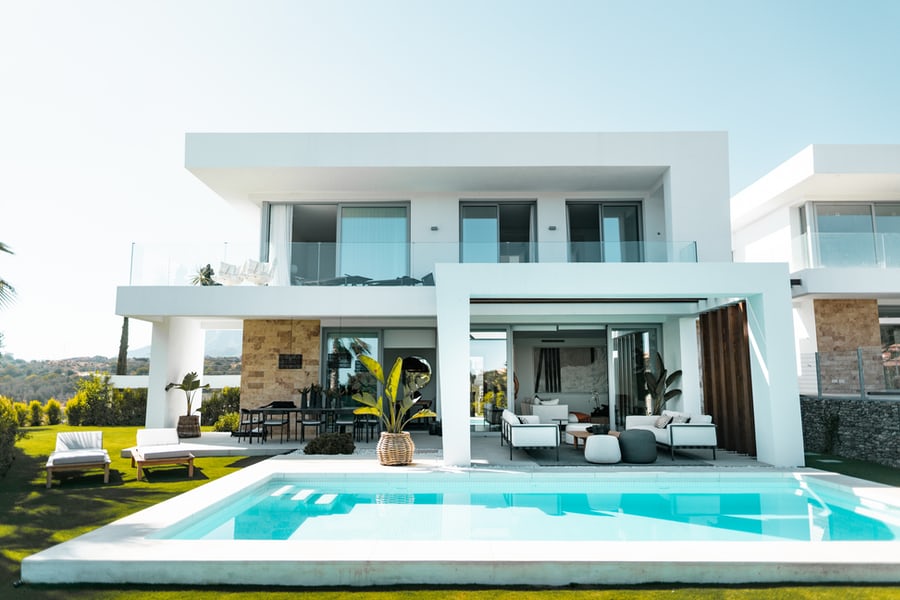 Location
The first factor that determines whether a property is considered a luxury one is its location. If the house or apartment you are perusing is in an undesirable neighborhood, then it immediately brings down its value. Likewise, even a studio apartment has added value if it is located in a good neighborhood. This is quite important because location determines how safe your property is. If a neighborhood is known for its crime rates, then any property in it is not going to be considered a luxury by most. On the other hand, if a piece of real estate is located in a good area in a city, then it has a chance of being considered a luxury property.
Size
The size of a property is another important quality to look out for. The more spacious the property is, the higher its value is. This is because you will have extra space for different rooms depending on your layout. Generally speaking, in any heavily populated city, the bigger the size of a condo or apartment, the more luxurious it is considered. Getting a general idea about the size of condos for sale through a simple search can help you determine the average size of one in the area you want to live in. This can act as a reference so you can have a figure in mind to compare other properties with. This factor helps professionals determine whether a property is worth the hype or not.
Layout
The second quality that any luxury real estate has to offer is a well-thought-out layout. There are different types of layouts when it comes to properties, and it is a completely subjective concept. You may want an open concept while another person may be looking for more rooms. An open concept is one where you have a lot of space without walls blocking rooms from each other. This is good if you plan on living alone or if you do not have much space, however it may not be ideal if you want rooms that are separate from each other for different purposes. The layout also includes what kind of kitchen plan you have in mind.
Design or Aesthetic
The design can also determine if the property you are viewing is luxury or not. This largely depends on what kind of design you love more. For example, a luxury property can have a modern aesthetic with extremely smart features and modern furniture. Another property may have a totally different aesthetic but still be considered a luxury. For example, it could boast a rustic design or a Victorian aesthetic that appeals to many people.
Amenities
Finding out what kind of amenities a property has can help you decide if it can be called a luxury property or not. A quality that most, if not all, luxury properties share are a variety of services that appeal to potential buyers, including elevators, security, and facilities such as a gym or access to a pool. Amenities may differ from one property to the other, but if there are no amenities inclusive of the real estate then it lacks a very important quality that other luxury properties have. Potential buyers want to feel safe in their future homes. If there are no security measures, such as a security guard or at least mechanisms in place to ensure that strangers aren't able to come and go as they please, then the property will not have as much value as you believe. Nowadays, luxury properties do not just entail good quality finishes and an amazing location. Luxury properties in today's world have technology incorporated in different rooms to facilitate people's experiences.
Now that you are aware of what qualities a luxury property has to offer, you can easily find one for yourself. Setting expectations and requirements before going to view different properties is important to ensure you are not wasting your time looking at apartments and houses that do not fit your conditions. As mentioned above, there are some qualities that differ according to taste, but with some research, you will be able to find a property that fits your needs.