If you thought selling a single-detached home was difficult, all the more it is for an apartment building.
Selling an apartment building entails so much leg work. So, if this is a path that you're headed at, it's also one that you must be willing to undertake.
Apartment buildings aren't always found on listings, mainly because they're tough to price. The whole building itself has many units, which also vary as to size, number of rooms, age, quality, and other factors. All these have to be taken into consideration.
But, after all the hard work, you're sure to reap the benefits of selling your apartment building. To help ease out the process for you, here are factors to consider before you sell your apartment building: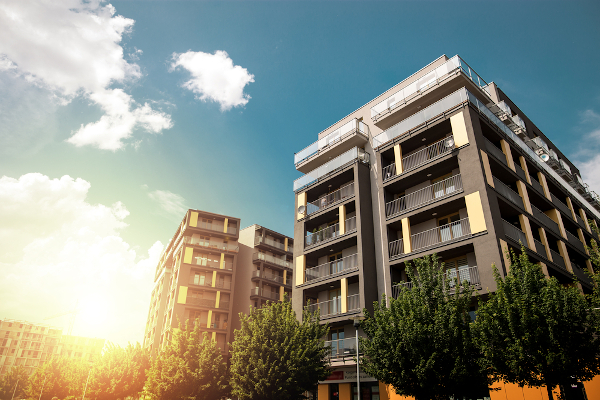 1. Looking For A Buyer
In selling your apartment building, looking for a buyer may be a more complicated process than it's going to be with selling your home. Note that this difference stems from the very fact that in selling a home, you've got one unit only to worry about. In selling an apartment building, it's about giving ownership of many units to just one person. Hence, the person buying the building also must have an interest in flipping it or also having the units rented out. In general, you're going to have to look for a buyer who also has an interest in the real estate rental industry.
If you're pressured by time, we-buy-houses companies, such as Axess Home Buyers, purchase real estate in the current state that it's in. You no longer have to worry about finding buyers that'll potentially end up in a sale.
2. Getting Your Apartment Building Rent-Ready
If you wish to speed up the process of selling your apartment building, you may also want to do quick renovations that can get your apartment building rent-ready. This means that the state at which each apartment unit in the complex is already rent-ready.
That way, the new owner will no longer have to worry about fixing each of the units to increase the chances of having tenants.
If you don't have the time to prep the building to be rent-ready, a good way to go about with it is to sell to companies that'll take your property as it is. As mentioned earlier, these are companies known as we-buy-houses. Another example of this company is 810 Home Buyers. These are companies that flip your apartment - turn them into a better state in exchange for a lower cash purchase price.
3. Selecting A Real Estate Agent
Yes, you can very well sell your apartment building all by yourself. This is viable and very much possible, especially if you've got in-depth knowledge of real estate market trends. But, because looking for a buyer may inherently be a more complicated process, it's also worth taking in the services of a real estate agent to help you out.
Working with the right real estate agent can spell the difference between a successful sale and one that's poorly made. They can also help speed up the process for you, at the same time finding the best price that matches.
4. Factors That Affect Market Rent Price
Before you put up your apartment building for sale, it's also your responsibility to figure out the market rent price of each unit. This market rent price is most likely going to be one of the most common questions asked by buyers.
Because the buyer is buying an entire apartment complex, they'll want to have an assurance that they'll be able to price each unit up for rent well. Else, they might be buying a property that turns lemons.
Factors that affect market rent price are the following:
Supply and demand.
Is the need for apartment rentals in your locality still strong? Or are there too many apartments up for rent in too little space?
Location.
Is the location of your apartment a good one? This means access to the business district where schools, hospitals, supermarkets, and other shops are located.
Amenities.
What are the amenities that each of your units in your building have? What are other amenities that could also be added? These include a great view, gated access, availability of outdoor space, high-speed internet, new renovations, a balcony, gym, or pool.
Size.
How big is each of the units in your apartment building? Note that each additional bedroom or bathroom in your apartment unit can help increase the rent price.
5. Choosing The Right Timing
In some cases, a successful sale is also very much highly dependent on the timing. When you sell at the right time, this can effectively increase the chances of a successful sale.
Here are some factors to know when is the right timing:
Check listings from time to time. Are apartment rentals flying faster than usual? This means it's a good time, as the demand for apartment rentals is good. Your buyers will have sure tenants.
If you have to sell and the demand is low, then be ready to sell at a lower price instead. It's up to you and your realtor to assess what would be an acceptable and marketable amount.
Conclusion
Now that you know all these considerations, you've got a better awareness that selling your apartment building isn't just as easy as deciding to pack all the rooms up and go.
Because buying a building is going to be a little bit more complicated, this also means that you're going to have to put in extra work in trying to market your apartment building for sale.
From the decision to sell your apartment building and handing over the papers and keys to the next owners, on average, it'll take you from six months to a year. Thus, it's time for you to get going with the process.