One of the most exciting things that anyone can do is move into their own place, and for most people, that starts with renting. Each year, millions of homes and apartments are rented around the world. Around 43.3 million households were rented in the US alone.
Finding a place to rent can also become quite a nightmare rather quickly, especially if you don't know what you are doing. There are many things to consider. Will it be furnished? What area should you move to? Will your furniture fit? And more. Estate agents, like Sandra Davidson Estate Agents, are the experts at finding rental properties in Forest Gate and many other cities. They know what to look for and will find you the perfect place to live. If you are thinking about renting, and aren't sure what you should be looking out for, here are a few things to consider when finding a place to rent: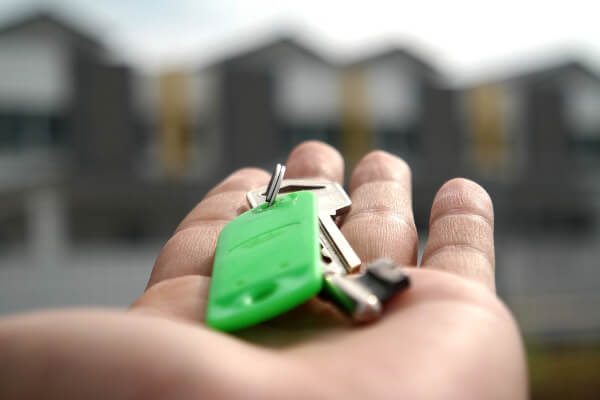 Your Furniture
When you are eager to move into your new place, it is easy forget about furniture. Firstly, you should decide whether or not you will be looking for a place that is furnished or not, since this can save you quite a bit of money.
If you do decide to move into a place that isn't furnished, be sure to take measurements, which is something that many forget to do. One reason you should take measurements is to make sure that any furniture you have will actually fit through the doors. Additionally, you need measurements to make sure the furniture you want to purchase, won't overcrowd the room.
Pet Friendly
If you have pets, then it naturally follows that you will be looking for a place that is pet friendly. Be aware, however, that pet friendly doesn't cover all pets. When enquiring about the place you are interested in, make sure to ask what type of pets are allowed. Some places might not allow you to have cats, while others might only allow a maximum of two small dogs.
Another consideration to keep in mind is that if the place is pet friendly, you should consider whether the pet you decide to bring or acquire will be happy there. For instance, a Whippet will not do well in an apartment unless you exercise it multiple times a day.
Doors and Windows
Next on the list is the more nitty gritty stuff, such as checking the doors and windows, which many new renters often forget to do. While it might seem like quite the chore to check each individual window, your safety is of the utmost importance. In addition to this, if you don't, the landlord might claim that any damages to the windows were caused by you, even if they weren't.
When checking the doors, you should ensure that all of the hinges are attached, the door handles work, and that there are no damages. The locks should also be tested, and if anything is wrong, you should let your potential landlord know immediately.
Flooring and Carpets
One aspect of any house or apartment that can be expensive to have repaired are the floors, as well as any carpeting. This is something that you should absolutely check before moving into an apartment, or house. When inspecting the floors, keep an eye out for any scratches or damages, as well as any spots where the floor gives in slightly.
Carpeting should be laid in such a way that none of it rises as you are walking. More importantly, you should check to feel if there are any damp spots, which could be indicative of a leak.
Appliances
Many apartments usually come furnished, and if not, then at the very least they do come with a few appliances. Some might come with a refrigerator, microwave, oven, or stove. You should make sure that these appliances are all in good working order.
When checking the oven and stove, you should turn the knobs to see if they work. Inspect the oven to see if it actually heats up, as well as the inside to make sure it is free of grease and dirt. After all, you will be using it, and you shouldn't have to clean up a mess that you didn't make.
Location
Finally, location is incredibly important, whether it be a house that you are renting, or an apartment. A few things to keep in mind when checking the location would be the distance to the various shops in the area, where the restaurants are, if there is a hospital or pharmacy close by, what the level of crime in the area is like, and how busy or noisy the streets are.
The last thing that you want to do is move into a beautiful place, only to have the experience ruined by the area in which you live.