You can make any space and any home look more luxurious. All you need to do is add a bit of style and add the right accessories. Of course, how much you add depends on what your budget is. It is worth noting that you do not require a large budget to makeover your home and make it more luxurious.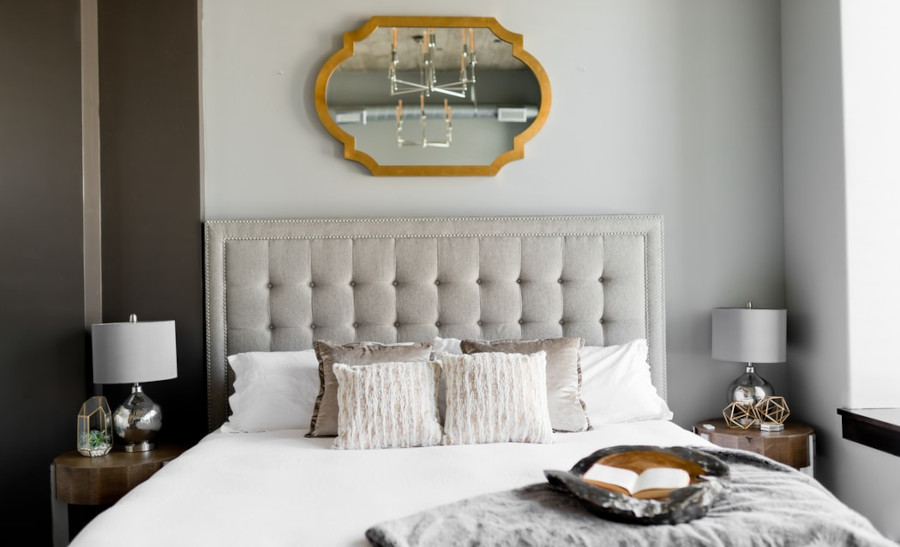 Making Your Home More Luxurious
Before you jump in and start tackling your whole house, take some time out to establish exactly how much you have to spend, and how you want your home to look like after your mini makeover. Luxury is what matters to you, and you will know what you want your finished rooms to look like. So, before you pull out that paint tin, think about what you want to do and why. Try putting together mood boards for your rooms, and try to get designs settled upon before you commence work. When you can see your ideas, and you visualize what a space will look like then you will be able to get rooms to look exactly how you want them to.
Lighting
How you light your room and your spaces can truly have a massive impact on how rooms look and feel. Luxurious rooms often look and feel softer, and to recreate this look you need to focus on mood-enhancing lighting. Using warm white light bulbs, and using small side lamps or wall sconces will create a warm and relaxed ambiance which will make any space no matter how small or large feel luxurious. Mixing and matching styles of lights is also good from a style point of view, so do not be afraid to shake things up and use large centerpiece lamps, together with smaller lamps.
Throws, Cushions And Pillows
Sofas, chairs, and couches can look very plain and bland if they are not adorned with at least a comfy-looking cushion. Layering lots of different sized cushions look great and it makes a space feel luxurious, especially when you mix and match the sizes and shapes that you use. For example, go with large square ones, circular bolster cushions, and little pillows made out of luxurious fabrics and materials. Adding throws that are draped over cushions loosely will create a luxurious look and feel to any space, no matter how large or small it is.
Finishing Touches
Quite often it is easy to focus on the finishing touches such as vases, ornaments, and soft furnishings when making your home feel more luxurious. Often you can overlook the fixtures and fittings within your home, and this is a mistake, as the little finishing touches make a difference. From using chrome door handles to using neutral color schemes and paint palettes within rooms. Making bathrooms look and feel more luxurious can be achieved by changing the faucets, and by even changing the color of the grout.
Artwork And Prints
Making a statement that grabs the eye and grabs attention is what you should be aiming to do. Luxurious spaces have feature pieces of artwork, and they have walls laden with pictures and prints that are both unique and original. Of course, you do not have to own original artworks to make a statement, and quite often framed prints look as good as original works of art. The size of artwork matters too, for example, if you have a large floor standing sculpture it will stand tall and command attention whereas a little ornament no bigger than a cup can easily get lost on a sideboard or dresser.
Wallpaper And Feature Walls
The color and look of walls draw your eyes into a room. Luxurious spaces often have feature wallpaper on all walls (or at least 1 or two walls) simply because feature wallpaper creates an impression. Look for designs that feel rich in color and texture. If you are working within a small room then try and stick to light color schemes and light wallpapers, simply because you do not want rooms to feel overbearing. If you are feeling creative you may even want to look at creating a unique and bespoke mural within one of your rooms. Murals painted in rich and luxurious colors look great and they set the stage for the rest of your room.
You must take your time when improving and enhancing rooms, and you must focus on what you want to achieve in the end. If you are lacking vision or design inspiration then do not undertake any projects or work within your home simply because you will not be happy with what you do, or what you produce.