Without mentioning it, the exterior space is among the first places that anyone coming into your home will lay their eyes on. In case you are selling, this space can either attract potential buyers or scare them off. Your guests will also find your home welcoming - or not - by just looking at your outdoor space. In other words, the outdoor space of your house has a huge impact on how everyone else looks at your home, despite the efforts you have made in interior décor. Simply put; your landscaping, outdoor lighting, roof, and other exterior structures of the home need to create a welcoming vibe to you and any incoming guests as you approach the main entrance. Nonetheless, this is never always the case, but it might be your lucky day since you're reading this piece. Here are some tips you will find helpful when looking to enhance your home's exterior.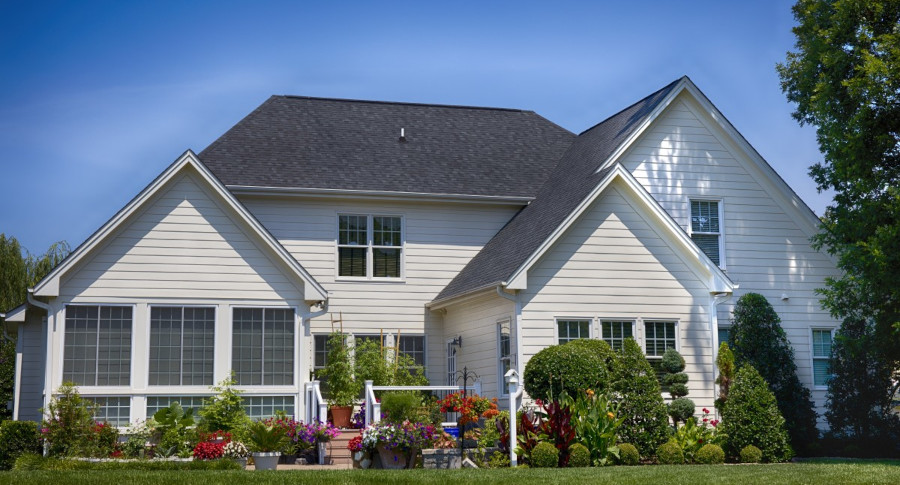 1. Change the Doors/ Windows
The front door ensures the safety of your family and property, but it does more than just that. It is also a more crucial element of décor than many people care to admit. The front door serves as a focal point in any home since it's where everyone passes through when making their way in. This is why switching your current front door to one with a modern flair can add some aesthetic appeal. If you ask the pros, installations of exterior doors also go a long way in increasing property value. Apart from creating a lasting first impression in the minds of your guests, a new front door could also help improve your home's overall energy efficiency. If you need a more spruced-up exterior, consider replacing your old and worn styles like yesterday. The right upgrades will:
Help enhance your home security
Boost curb appeal
Elevate your home resale value
Add style and convenience
Give you some peace of mind.
2. Lighting
Revamping the exterior of the house is pivotal. You want to impress your visitors and take pride in a beautiful home. Lighting is one way in which you can improve the atmosphere and set the mood of your home. A dark compound is uninviting and insecure. Invest in some quality exterior lights and enjoy your space day at night, so add some soft lights to make it warm and cozy. The right light fixtures help in beautifying and emphasizing the architecture of your house. Don't forget to light the ground around the walkways, the bushes, and the front porch. You can also hang a pendant or lantern on the front door to create a welcoming glow at the front door.
3. Consider the Lawn
Lawn care is essential when it comes to lifting and maintaining curb appeal. A lush green lawn helps in uplifting the overall look of any home. Ensure you mow the grass appropriately, and water your plants to keep them green and healthy. Rake off the leaves and remove weeds whenever they pop up. Prune your trees and flowering shrubs. Embracing this practice on your lawn will give you lush, beautiful, and green foliage.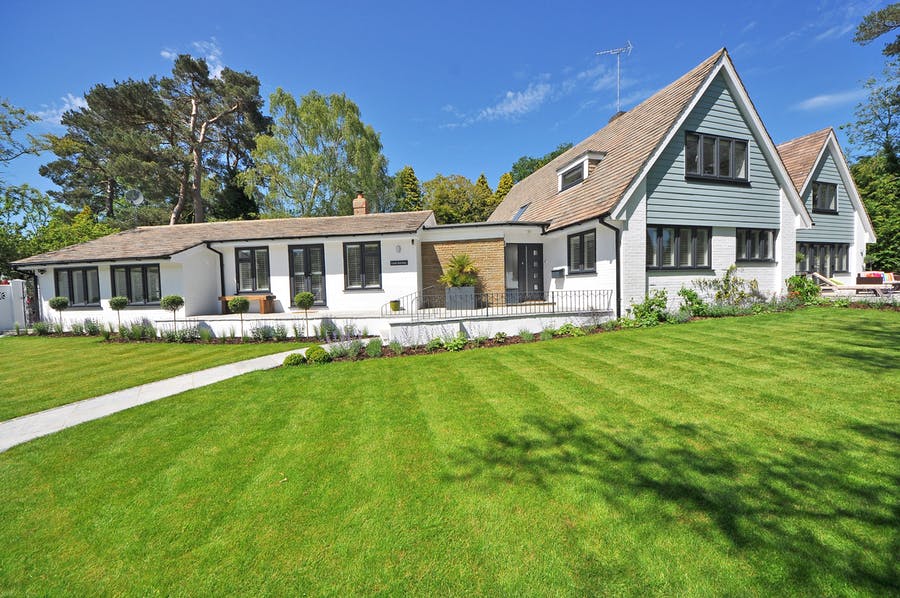 4. Take Care of the Roof
A roof is one of the crucial parts of the house. It's a shield against harsh weather elements and other dangers from above. An old roof is undesirable, so improving the look of your roof is paramount if you want to enhance the overall look of your house. You can either renovate or replace the whole roof. To give your condo a more appealing look, you definitely need to do more than painting. It's always advisable to replace the roof. If possible, you can use asphalt shingles, which are more effective in all environmental conditions. All you need to do is choose the right color and texture for a superb look. You can always consult a professional to help you choose the right hue and material for your roofing needs.
5. Consider Repainting
Painting is among the simplest yet budget-friendly ways in which you can effectively transform the look and appearance of your house and space. Painting your home not only enhances the look but also increases its overall value. Obviously, a home with peeling paint looks old and unappealing. Give your house a touch of fresh paint and leave the neighbors gazing. Honor the architectural style of your house with your choice of color. Choose a palette that suits your house style, and gives a charming finish to your exterior.
Your home speaks volumes about your personality and taste. It's essential to improve the curb appeal, so you bring out an impressive unique look. A few thoughtful changes can significantly improve the exterior look of your house. Thankfully, the above few ideas should get you covered on that front.