Moving day is a big event in your life, and there's a lot to prepare for before it happens. Whether you're moving across town or across the country, there are some home renovations you should get done before you move to a new house. Home renovations are not just about fixing the roof, repairing the plumbing, and painting the walls, they're also about preparing your home to be as livable as possible. If you're planning on moving to a new house, here are 5 essential renovation projects that you should do before you go.
Before You Move To A New House: Prepare Your Bedrooms
One of the most important things to take care of before you move is preparing your bedrooms. This may seem like a small task, but it's quite important. Here are a few things to keep in mind as you prepare your bedrooms for the big move:
Create a floor plan for each bedroom so you know where everything will go once you're moved in. This will save you time and hassle when it comes time to move into your new place.
Paint the walls: A fresh coat of paint can brighten up any room, and it's a relatively inexpensive way to change the look of your bedroom. If you're not sure what color to paint the walls, consider using a neutral shade that will complement your existing furniture and decor.
Replace the flooring: If your current bedroom flooring is outdated or stained, replacing it with new carpeting or flooring can give the space an entirely new look and feel. If you're on a tight budget, consider using laminate flooring instead of hardwood; it's a durable option that won't break the bank. You can even buy stick down laminate tiles, which can be installed in minutes by a DIYer.
Update the window treatments: Window treatments can play a big role in the overall look and feel of a room. If your current curtains or blinds are worn out or dated, replace them with something new that will complement your renovated space.
Add some new furniture: If you have old, mismatched furniture in your bedroom, consider investing in some new pieces that will help tie the space together. A new bedframe, dresser, or nightstand can make a new feel to your bedroom.
Don't forget to pack essential items like bedding, towels, and curtains. You'll want to have these items on hand when you first move into your new home.
Before You Move To A New House: Freshen Up The Living Areas
If the living areas in your new house are looking a little worse for wear, consider giving them a refresh before you move in. Whether it's painting the walls or shampooing the carpets, taking a few extra steps to clean and update your new home will help you start on the right foot. Here are a few things to consider freshening up before you move into your new home:
Walls: If the walls are looking dingy or outdated, give them a fresh coat of paint. This is an inexpensive way to instantly brighten up any living space.
Carpets: Shampooing the carpets is a must before moving in. Not only will this help get rid of any dirt or stains, but it will also leave your carpets smelling fresh and clean.
Furniture: If possible, try to update any old or outdated furniture pieces before moving them into your new home. This can be as simple as reupholstering chairs or adding new slipcovers to sofas.
Windows: Wash all the windows in your new home before hanging curtains or blinds. This will let in plenty of natural light and make the space feel more open and airy.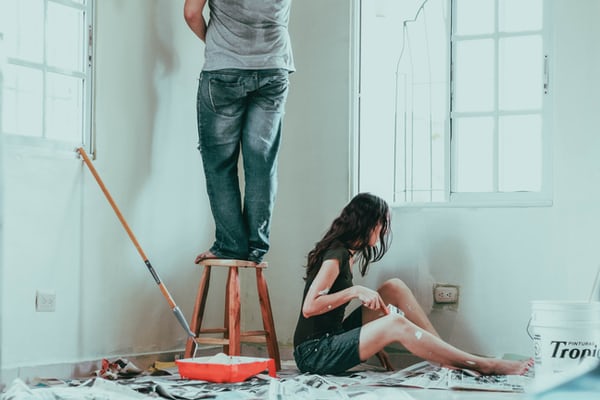 Before You Move To A New House: Get Your Garden Ready
If your new home has a garden, but it's not quite as nice as you had hoped, here are some ways to revitalize it:
Start by removing any weeds, dead plants or debris from the garden area.
Then, turn the soil over and add some fresh compost or fertilizer.
Next, choose the greenery you want and plant it according to the instructions.
Finally, water your new plants regularly and enjoy watching them grow!
Before You Move To A New House: Renovate the Kitchen
The kitchen is often one of the most important rooms in a house, and it can be one of the most expensive to renovate. If you're planning on moving to a new house, think about renovating the kitchen before you move. Renovating before moving in saves time and money.
Here are some tips:
- Match the finishes of the oven, refrigerator, dishwasher, and microwave: This will give the kitchen a cohesive look.
- Give the cabinets some attention: If they're looking worn or dated, consider painting or staining them. Or, if you're looking to make a change, replace them entirely with new, low-cost ready-to-assemble cabinets.
- Invest in new countertops. This is one area where you can make a difference in the overall look and feel of your kitchen. Consider granite or quartz countertops for an elegant look that will last for years.
- Buy new appliances. If your old appliances are still functioning well, this may not be necessary. But if they're starting to show their age, it's worth investing in new ones. Look for energy-efficient models to help save on your utility bills.
By following these tips, you can give your kitchen a fresh new look that will make moving to your new house even more exciting.
Before You Move To A New House: Remodel the Bathroom
When it comes to updating your bathroom, there are a few key pieces that can make a big difference in the overall look and feel of the space.
Replacing the Toilet Seat: If your toilet seat is loose, warped, or otherwise in need of replacement, it's easy to do it yourself. Just unscrew the old seat and screw on a new one. Be sure to get a seat that fits your toilet model.
Adding a New Shower Head: If you're looking for an upgrade, adding a new shower head is a great way to add both style and function to your bathroom. It's a relatively easy DIY project; just make sure you have the right tools and supplies before you get started.
Updating the Faucet and Cabinet Hardware: Updating your faucet and cabinet hardware is a quick and easy way to give your bathroom a fresh look.
Use a Pocket Door or Barn Door: If you're short on space, consider using a pocket door or barn door to save space in your bathroom. Both options are relatively easy to install and will help make your bathroom feel more spacious.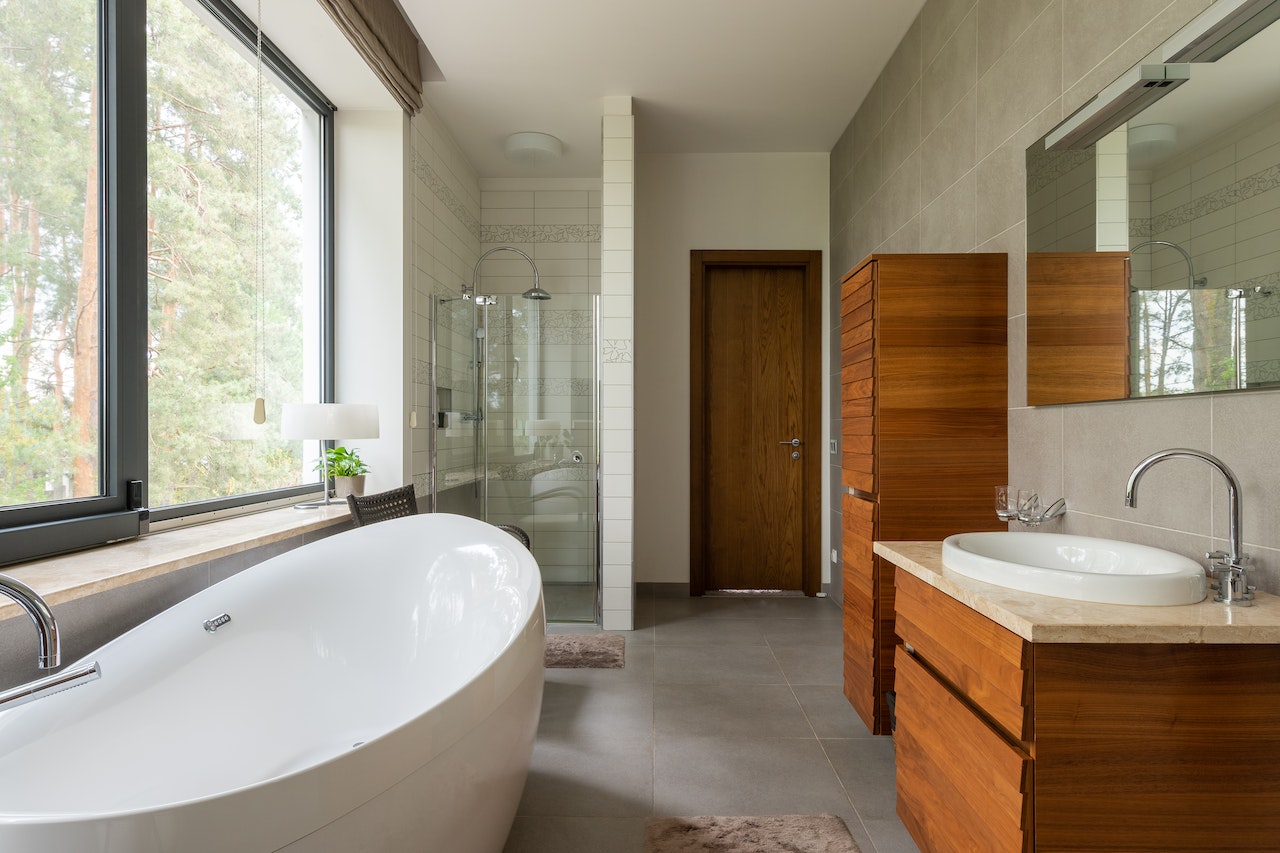 Conclusion
If you're getting ready to move to a new house, there are a few home renovations that you should get done before you make the big move. By taking care of these things beforehand, you'll be able to save yourself a lot of time and hassle in the long run. Plus, your new house will look and feel even more like home from the moment you walk through the door.