If you're planning on moving out of your apartment, there are some tips you should know. You should start by booking an elevator, arranging for a security deposit, and giving your landlord 30 days' notice. Book your removalists early and also, make sure to clean the place you're leaving to avoid any penalties.
Provide sufficient notice
If you are moving out of an apartment in Boston, there are specific steps you need to follow. Failure to do so can result in fines or penalties. Before you move out, you should make sure that you have given the landlord notice.
A lease agreement is a legal document that obligates a tenant to rent a particular property for a specified period of time. At the end of the term, you will have to vacate the property. However, in certain situations, you may be able to move out without the need for an eviction.
In order to move out of an apartment, a tenant must give the landlord sufficient notice, at least a 30 day notice. This allows the landlord plenty of time to find another tenant for the unit. If the landlord does not receive this notice, he or she can assume you are still under a lease agreement.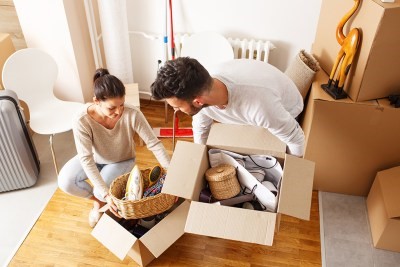 Organize your move
Organizing your move can help you minimize the amount of stress you experience and increase the efficiency of your packing. A moving checklist is a great way to make sure you don't miss a thing. It can also guide you through the process and keep you on track.
The first step is to figure out what you are going to move and where. You should decide a few weeks in advance and keep your calendar up-to-date. Also, take the time to visit the new area and learn what it has to offer. Learn about the local hospitals and pharmacies, as well as local schools if you have any children.
When you have decided where to move, take a little extra time to clean and organize. This will not only make it easier to pack up your things, but it will also help keep you from being overwhelmed with the clutter.
Book an elevator
If you are planning on moving to a new apartment, you might want to consider the need of booking an elevator to move your belongings. For starters, you might save some time and money. The best time to use an elevator is during regular work hours where foot traffic in and out of the building is low and avoiding early peak morning or afternoon to evening. This is essential if the movers are charging per hour and you want them finishing up in a timely fashion.
When deciding on the best time to use an elevator, make sure you are aware of all the rules and restrictions. Some buildings require a damage deposit before granting you access. They might even want to pad the elevator for you as well to prevent damage to the elevator. Also, you might need to book an extra mover or two to get the job done in a timely manner.
In order to book an elevator, you'll need to fill out an application. You will also need to pay a small deposit in order to secure the right to use the lift. Seek the help of the building manager. Each apartment has different rules.
Hire removalists
When moving out of an apartment, it can be a hassle. You have to worry about cleaning up the old property, packing up your things, and hauling everything to your new home. In addition, you may have to deal with babysitters, pet sitters, and a moving crew. If you don't have the time or resources to handle these tasks on your own, you might want to consider hiring movers to do it for you. By doing so, you can focus on other important aspects of your move.
While hiring packers is a great option, you still have to be careful about what you put in your boxes. Before you start, you need to clean out your home, dispose of anything that is broken, and donate any items that you can. This will help you get rid of the extra stuff, which you might not have wanted to bring to your new home.
Final cleanup
When you're moving out of your apartment, you should make sure that you give it a final clean. If you do this, your landlord is more likely to return your security deposit. You'll also avoid getting charged for things like excessive wear and tear or tenant neglect.
One way to make sure that your landlord returns your money is to sign a written agreement detailing the condition of the property before you move in. This will help you in small claims Court if there are disputes later. In addition to this, you should ask your landlord to walk through the place before you leave. He or she will be able to point out any problems that need repair or cleaning.
Also, when you move out, you should take some photos and video of the apartment to prove the state you left it just prior to returning the keys. This will help you favorably with your claim for the return of your security deposit.