Buying real estate is one of the biggest investments a lot of people make in their lifetime, so it's important to do it in a way that will ensure everything goes as smoothly as possible. As exciting as buying your new home is, it also comes with a lot of stress factors as well, so doing everything in your power to make sure there are as few hurdles as possible is always a good idea. With that in mind, there are 8 useful expert-approved tips that can help you prevent any legal issues from arising when buying a property.
1. Get A Title Deed And Review Prior Deeds
While it's not impossible to do, you should never buy a home in a way that leaves you with no paper evidence that you're now the rightful owner of the place. As the experts from quickdeeds.com point out, getting a title deed prepared by professionals can be done in an incredibly short amount of time. Even though every lawyer will charge you for the service - the price is usually pretty affordable, especially when you consider how costly it could be to go through with it without a title deed at all - or with one that was poorly executed. Reviewing prior deeds is also important. It can ensure that the person you're buying the property from really is the owner and has the right to sell it to you in its entirety.
2. Know What Kind Of Mortgage You Need
It's important that you take out the mortgage you're able to pay back comfortably. In other words, you need to calculate your mortgage borrowing capacity so that you don't miss any payments and end up with a foreclosure on your record. Consider taking out 70-90% of the property's value and subtracting possible costs like stamps and other legal fees. That way, you'll know the maximum mortgage borrowing capacity and you won't go over it. Of course, in order to ensure that you're getting the right mortgage, you need to have stability in other aspects of your life as well. For starters, you don't want to quit your job in order to pursue something else at this time, and you don't want to make other big financial decisions like buying a car. Making sure that you're keeping your personal finances in check will ensure that you won't have to face any legal consequences from your lender.
3. Perform A Thorough Inspection Before Signing Anything
You want to make sure the property you're buying is in tip-top shape - or at least in a shape you're expecting it to be based on previous discussions with the current owner. Ideally, you'll hire a professional to do the inspection to double-check if there are any major differences between what you were told and reality. That said, it's understandable that not everyone can afford a professional inspector, so if the property is already in a state where you'd be comfortable living in it, no matter how bad some parts of it might look like - for example, if the interior is in great condition but the exterior needs work - then going ahead with the purchase is probably fine.
4. Research The Builder
If you're buying the place from someone that never lived in it but was simply an investor, you'll want to do some basic research on them. Knowing about their professional reputation, previous experiences in the field and even personal profile is crucial. After all, if they don't have what it takes to run a business, there's no guarantee they were able to deliver on everything they needed to deliver when building your new home. Knowing what kind of materials were used in the process is also crucial. For example, if you were to learn that one of the biggest contributors to your mortgage was used for substandard materials that won't last as long as promised, then it might be worth looking at other real estate options that will suit your needs better.
5. Keep Track Of Important Documents
Making sure you have all the necessary documents pertaining to your real estate purchase is crucial. Once you start to move homes, things can get hectic, and it's easy to lose sight of certain items. That's why it's especially important to always know where you keep all the relevant documentation about the transaction. During this stage - it's better to keep every written piece of information you've received from anyone involved in the transaction. Those can prove to be valuable reminders if you ever need help establishing how the process went down. It might even be a good idea to take pictures of all the different paperwork you've accumulated during the process of your purchase.
6. Don't Use Credit Cards During A Mortgage Transaction
As already mentioned, this isn't a good time to make other big financial decisions. Apart from the obvious reasons that could end up being damaging for your finances Depending on the timing it could also derail closing your loan. Therefore it is generally advised not to make any major financial decisions before closing on the loan. This is because, if you do it at the exact time the lender is processing your loan, they may delay your closing date while the money is in transit. Of course, the chances for this aren't that great, but it's always better to be safe than sorry. Especially because some sellers specify the length of time you have to provide the funds before the sale process is deemed null.
7. Have An Escrow Account
Make sure that you have an account set up for the expenses pertaining to your upcoming move. In short, it basically discourages someone from changing their mind after you've made your payment and suddenly forgetting that you actually did pay. The safest way to go about it is to send money to your escrow account, and the seller will only have access to it once he transfers the property in your name and that they will vacate the premises as soon as possible. That way, you don't have to worry about trying to prove you did make the payment and that the seller isn't holding to his end of the deal.
8. Cohabitation Agreement
If you and your significant other want to purchase a property together, it might be a good idea to make sure that the agreement is officially documented. This can come in handy during any future disputes or disagreements about who pays for what and when. Of course, it's especially important during a breakup or a divorce. That way, you'll be able to avoid going to court over your home, since the agreement clearly states who's entitled to what once you part ways. It's very similar to a prenup except it establishes what will happen to your property should something happen down the line.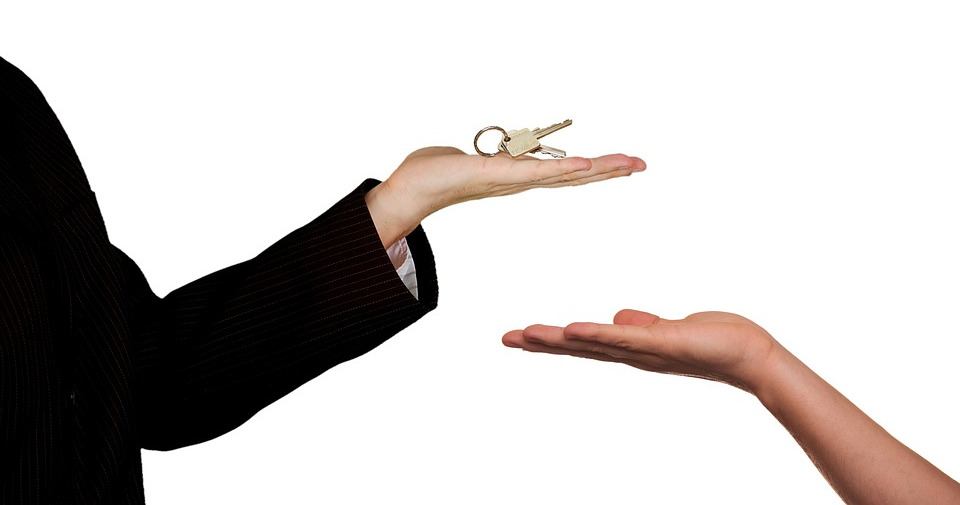 By following these 8 expert-approved tips, you'll have less of a chance of facing any issues during your real estate purchase. On top of that, it will ensure that you receive all the benefits and services promised before closing on the deal.