A beach house would be an excellent addition to your real estate portfolio, regardless of the reason why you're investing in one. Some people just want to have a regular place to visit for family vacations, while others buy seaside properties and rent them out to tourists for summer.
Purchasing a beach house entails a substantial amount upfront, which means that you should take careful consideration before closing a deal. You don't want to complete a transaction only to end up reselling the property due to unforeseen circumstances. Fortunately, there are companies that buy real estate in cash, such as Avante Home Buyers, which are a big help during urgent situations.
There are lots of factors to think about, particularly the return that you can expect from your investment. Here are the things that you need to consider when buying a beach house: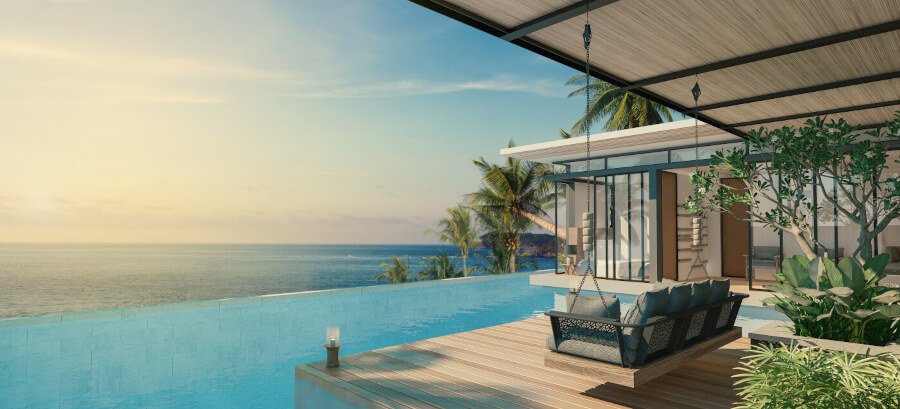 1. Location
As any realtor would tell you, whether they're Boise home buyers or from Oklahoma, location is everything. When choosing a seaside property, you have to decide whether you want a house right at the beachfront or you can work with a residence that's a few blocks away. The former would be more enticing if you're planning to rent it out, but it'd be more expensive.
Another geographic factor that you ought to think about is elevation. In some states, you have to pay higher taxes for a home that's several feet below sea level. Do your research and determine the approximate amount that a potential property might entail.
2. Structure
Inspect the quality of the home's construction as well. While you might not have been present during the building process, there are tell-tale signs in the property's structure.
It's best if you visit a prospective beach house in person so that you can check the following:
Foundation - Beachside properties might be literally built on sand, so you have to check the foundation to assess its sturdiness. Watch out for areas that bulge or lean since these indicate foundational problems.
Maerials - Check the materials used for the posts, walls, as well as floors. You might be tempted to pass up a home's too-good-to-be-true price, but you'll end up paying more for the property if it's built with substandard materials.
Roof - Roof problems are relatively common in beach houses since the high salt content of the air can corrode metal. Slate roofs are the best for coastal homes due to their weather resilience and fire-resistant nature.
Design - White walls pair well with beach homes because they complement the ocean's blue hue. Wood is also an ideal material for coastal homes. The changes you need or want to do shouldn't entail major remodeling. If the property makes you want to do a design overhaul, it might not be the best choice for you.
Amenities - For a beach vacation home, you might want a Jacuzzi in the backyard to give renters a freshwater choice if they've had their fill of seawater. Non-negotiable amenities would be Wi-Fi, as well as cable and phone services.
3. Neighborhood
You should also consider the neighborhood of a potential beach home since it has a significant influence over the curb appeal and overall value of the property. If you want to have a peaceful vacation, you might want to purchase a house with a little distance from the neighbor's. Conversely, if you like to party, a residence that's near beachside bars and clubs would be ideal.
4. Income And Fees
If you're planning to rent out the beach home, you should determine how much you can charge renters. Take into account the capital, as well as the cost of maintenance, including hiring a property management firm to take care of the house when you're not around.
There'll also be additional expenses, such as the homeowner's association fees and insurance premiums. Legal compliance for fire safety and other permits will also entail costs.
5. Timing
Lastly, consider the timing of your purchase. While real estate will always be a hot investment, you ought to study the market and figure out the best time to buy a beach home in your target area. There'll always be off-peak seasons, which are ideal times to close a deal.
Conclusion
A beach house is a valuable investment. You can purchase it so that your family can have a place to stay when vacationing, as well as rent it out to other tourists. When looking for the best seaside property, you should consider the location, quality of the materials used in the structure, the neighborhood, as well as potential income and fees. Meanwhile, you should also be mindful of the timing of your purchase so that you can get the most out of the transaction.