Are you looking for a new place to move to? Whether you've already experienced moving a couple of times or it's going to be your first time, finding a perfect apartment is still more challenging than how you expect it to be. It should not only fit your lifestyle, but also need to pass through your checklist of factors to consider.
Before you sign that lease, consider both big and small details about your landlord's property. Sometimes, it's the little things that actually might cause a glitch in your stay. Before considering the crucial things when renting, check out the exteriors of the house or apartment. Does the owner maintain their property well? Are their gutters and roofing still in good condition, or do they need to buy a new one?
If the property's external curb appeal has passed your standards, then it's time to go over the following aspects before finally signing that contract lease: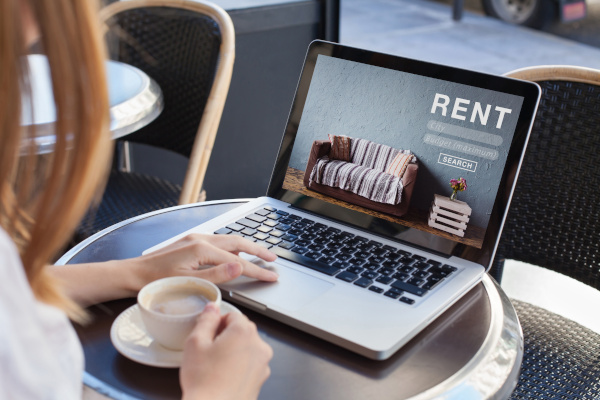 Price


Prior to anything, ask yourself whether you can afford your monthly rent. Your budget should be your topmost priority at this point since it would impact all your other living expenses if you go for an apartment that's way out of your financial capacity. First off, research the price range of rental rates around your neighborhood to have an idea of it. If you're willing to spend more than what you can, be ready to cut back on other expenses. Another option is to find a housemate to split the rent with.

Keep in mind, however, that if a property is too meager, treat that as a red flag as there may be something wrong with it. Make sure to research well before visiting apartments and negotiating with the owner.

Quality

Having equal level importance with pricing, quality should also be prioritized. Don't let the beautiful photos online deceive you as there are many cases wherein your expectations don't measure up with reality. Before deciding which apartment to rent, schedule a physical visit. This way, you can visually check everything about the property. You'll see even the slightest cosmetic issues you can mention to have them fixed by the landlord.

However, if you see that there are too many bulk damages, then it's an indication that the property isn't well-maintained. Unkept properties may have bug problems, leaky plumbing issues, lead paint, dirty air filters, broken heating or air-conditioning systems, and so on. So, it would be better to avoid renting houses that are downgraded in quality.

Neighborhood

Aside from checking out the apartment's location, it would be best to spend some time in that area. You would want to make sure that the neighborhood is relatively safe. T investigate its safety record from the past until the current times, you may check out some online resources about this.

The demographic location of your future home plays a significant role in your daily life. So, search for a property that's, at least, nearer to your workplace, restaurants, hospitals, banks, and convenience stores. Your neighborhood should at least have these vital facilities nearby so you won't have a hard time commuting to go anywhere else.

Contract Lease

Before signing a lease, carefully dissect and understand all the conditions stated by the landlord. You can find a local realtor or lawyer to check the contract lease to ensure there are no hidden conditions and surprises, and that the contract is legitimate. Be aware that fake landlords are claiming false properties, and could end up scamming you with a big chunk of money.

Read the lease agreement and make sure all details are suitable to your needs and preferences. Feel free to go over them with your landlord if you're concerned or unfamiliar with some details. One important thing to note is the rent duration of the lease, the due date of the rental fee, whether you can sublease your apartment, and who's responsible for the maintenance and repairs. Be sure to have all these details included in the contract agreement.

Landlord

It would be great to have a professional landlord to deal with. Your landlord has the power to make or break your renting experience, and having a bad one with bad ethics is a disaster bound to happen. To prevent this, meet with your landlord and communicate with them enough to observe their persona.